We are two seasoned travellers. We live and travel abroad more than 5 months a year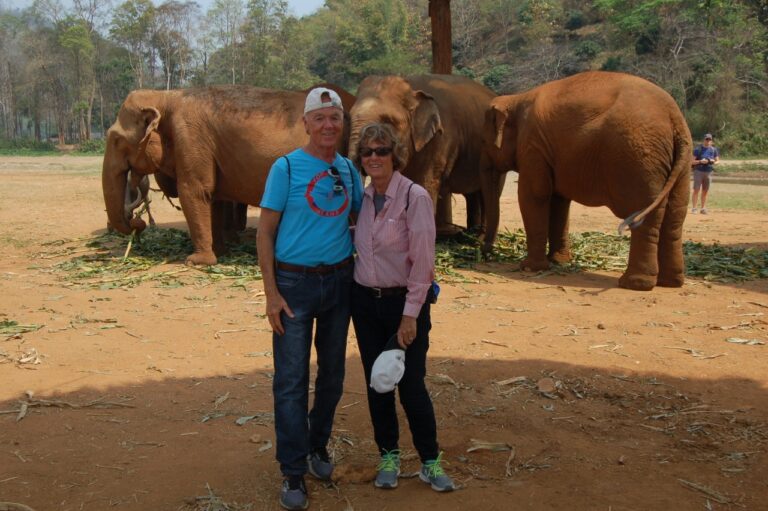 She discovered her writing muse in elementary school after winning a city-wide writing contest.  So when she grew up, Heather Rath worked as a journalist, editor of a weekly newspaper and a monthly business magazine before becoming head of communications for North America for a  multi-national company. 
She edited, and contributed to, two anthologies of Canadian southwest Ontario writers.  Her award-winning writing has been published widely over the years in various publications.  She is a member of CAA (Canadian Authors Association), CANSCAIP (Canadian Society of Children's Authors, Illustrators & Performers), and Crime Writers of Canada
Besides writing, her favourite pastimes are first, family, and then travel. She invites you to learn more at: https://www.heatherrath.net/ 
Norm spent most of his career in teaching and management in post-secondary education. Some of his responsibilities were initiating, participating in and managing international projects on behalf of the institution. He has had professional experience in:    
Brazil              Botswana         China                Denmark              Germany         Indonesia         Nicaragua         United Arab Emirates
In addition, he and Heather have spent time in many countries in South and Central America, Asia, Europe, the Mid-East, the Caribbean and Africa.
We have also travelled extensively in Canada, the United States and Mexico.
Behind the scenes Norm has developed this website as well as a complementary site: https://www.heatherrath.net/     showcasing Heather's writing projects.