6 Best Tips for Successful Travel
As travelers, you can get bogged down quickly with information overload. Below—what we've tried to do—is give you the best tips we've learned firsthand without driving you crazy. However, we do believe first-hand experience is the best teacher!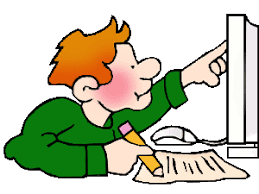 Before you go
Do an online search for the country/region/city you will be visiting
Search the appropriate government site for the rules regarding visas and entry requirements
Do an online search for local maps
Check out popular travel books – Lonely Planet, Fodor's Guides, Rick Steves' Guides, Rough Guides, Frommer's Guides – as examples – search online for more – check out local library
Visit local consulates or embassies
check https://www.allyoucanread.com/ for online newspapers for your country/city destination. Also this site: https://www.websiteplanet.com/blog/complete-index-of-newspapers-across-the-globe/
Search for expat blogs and social media groups online for the areas you will be visiting; also good sources where expats frequent – bars, restaurants, sights to see, neighbourhoods to avoid or frequent
For long stays search for locations of clinics, hospitals, supermarkets, drugstores, tourism offices, tourist police locations
Search about health info about your destination(s) – a great resource is IAMAT ( International Association for Medical Assistance to Travellers}
Learn about the cultural norms of your destination(s) – do's and don'ts
Make a packing list as you think of things to take – travel as light as possible
Make copies of important documents
Learn about how keep your laptop and mobile devices secure; learn how to use public wifi and computers securely – search 'security for laptops and mobile devices' and 'security using public wifi and public computers'. Here is one source
Longstays For long stays (more than 1 month) research apartments, vacation rentals, real estate listings, expat blog/social media for accommodation, neighbourhoods and rates. We never book longstay accommodation in advance (see the reasons below)
You with us so far? Good! Sometimes travelers prefer to 'wing it' and just go. We've learned through hard experience a little bit of planning never hurt anyone.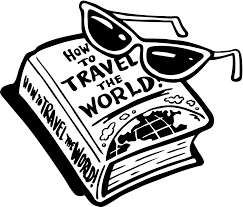 Plan your trip
Search many travel and airline sites for the best/most convenient fares
Look for regional airlines for cheaper fares – example flying to Malta from North America – look for regional airlines from Malta to destinations in Europe -fly to that destination from North America, maybe have a stopover, then get a cheaper regional flight
Search travel sites for accommodation options, include direct booking at hotel websites, lists of accommodation options at the destination such as B and B, apartments, hostels, vacation rentals; for long stays don't forget about house sitting options
Check currency rates at home and abroad
Sign up for 'no withdrawal fee' bank cards
Advise your bank and credit card companies of your travel plans
Sign up for online billing for bills which may appear while you are travelling
To ensure online security when using your laptop or mobile device check out VPN services; be cautious when using public computers in libraries or internet cafes. There are lots of options for secure computer/mobile use abroad – ask around.
If not in your native language learn a few key words and phrases, buy a language guide, use your translation apps.
Investigate travel/health/cancellation insurance options – see health insurance info at IAMAT– especially 'country health advice' and the e-library
Check out this site for the climates you will encounter https://www.climate-charts.com/world-index.html
Pack a mini first aid kit, perhaps a multi-purpose jack knife (checked luggage of course) and always a flashlight.
Travel off season for lower prices, cheaper fares and less crowds
Take photos of your luggage and contents in case of loss or theft
Pack smart – take only what you need, use carryon for essentials – electronics, medications, spare underwear & socks, cables, phone, toiletries
So now you've landed. Maybe you're on jet lag. The last food you've tasted is the airline meal so you're not starving—yet. Depending on your destination, your system may be out of whack. And all you see around you are travelers—crying babies, backpackers, the nitwit who weasels his way ahead of you in the long Customs line, are you in the right line? This immediate cultural change is not for the faint-hearted. After you've cleared Customs, the questions begin. Hang on to your hat!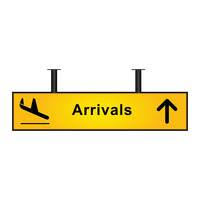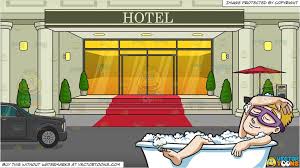 Arrival
Look for airport information services for initial services
Look for the airport transportation counter and ask about options including costs to get to your destination if using taxis make sure you know reliable brands, always verify the cost before you enter.
Use a bank machine in a public place or an exchange counter to get some local currency; the rates in the airport will usually be higher so only get enough for your initial needs
Consider a local SIM card for your phone – start with a pay-as-you-go cards with text, data and calling features. This enables you to make and receive local calls (no local will want to call you at long distance rates)
At your hotel ask for a local map, wifi passwords, info regarding local restaurants, tourism info. Always carry a business card from the hotel if you get lost or need assistance.
Ask if the water is drinkable or if you must use bottled water (using bottled water for the first few days is always a good idea even if the local water is potable)
Locate the local tourism office (you may know where this is already from your 'before you go' research).
Keep in touch with family/friends regarding your travel plans.
Stand behind business travelers or locals in security/immigration lines – not families; you will get through faster
Hey! You're in a hotel! You've dragged your luggage to the room, opened the curtains to see the view (usually it's the roof air-conditioning unit of the adjacent hotel), collapsed on the bed, used the toilet to see that it works, discovered the bed light doesn't work, and, if you're in a budget hotel, the room is smaller than you thought. But hopefully it has a mini-fridge. Read on, my friend, for some experienced advice….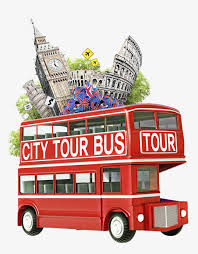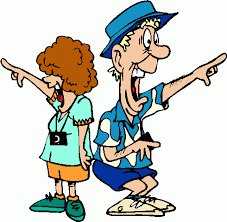 On the ground
Take it easy for a day or two
Eat and drink moderately in reliable restaurants/bars – never street food in the beginning.
Walk around the neighbourhood
Take a city tour
Visit the tourism office – make sure you have a list of questions regarding your needs.
Keep an open mind, be flexible and spontaneous when new opportunities arise.
Keep your radar on for uncomfortable situations and remove yourself from the environment if you don't feel right.
Ask locals for interesting off-the-beaten-path place to go, things to see and do. The major attractions will well-advertised at the tourism office, hotels and around town.
Register online with your embassy in the event of local issues, loss of passport or serious illness/accident which may affect your plans
Keep a backup credit and bank card in a different location – or if travelling as a couple have at least one different set of cards.
We have found carrying a copy of your passport with the visa/entry stamp showing on your person helps if you need ID. Your real documents are safely stored in an in-room safe, with the hotel, or in your apartment.
Carry only the cash you need for few days
Always ask for upgrade at hotels – you never know
Early in the morning or noon hour is often the best time to visit tourist sites and museums
Libraries and most cafes have free wifi – though be aware they are not always secure – use your own mobile device with good security to be safer.
Eat where locals eat for lower prices – tourist areas and tourist sites are usually more expensive.
Use Meetup, social media and hospitality sites to meet locals and other expats and travelers
Be culturally sensitive to local norms, respectful of others and above all be patient – things operate at different paces and ways in different countries.
Watch daily life around you – sit in a park, outside café, public places and observe
Volunteer occasionally – you will get to know more locals and their culture
Try something new every couple of days – a new food, a new neighbourhood, a new bus route, a new bar, a new restaurant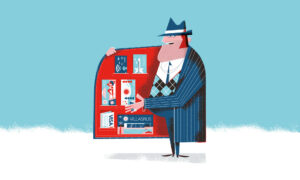 Traveller Scams
we have fallen prey to scams as naive travelers – we were standing on a street in Rome in an area with few pedestrians looking at a map. A 'helpful' local pulled over to the curb and asked if he could help. Asking "where are you from?" we told him our country – "what a coincidence – my wife works at your embassy here" A friendly discussion followed. He provided us with directions then asked if we could help him with gas money as he was running low on cash. Read more
we hired a tuk tuk taxi in Bangkok and agreed on a fare. On the way he stopped at a jewelry store and said if we went in a bought something he would get a free tank of gas. We did! However he was our friend for the day and went out of his way at no extra cost to show us around.
Here is an excellent article from the Washington Post, May, 2019 on how to avoid common travel scams.
Longstays
For long stays (more than 1 month) research apartments, vacation rentals, real estate listings, expat blog/social media for accommodation, neighbourhoods and rates. We never book longstay accommodation in advance (see the reasons below)
Search for locations of clinics, hospitals, supermarkets, drugstores, tourism offices, tourist police locations before you arrive if you plan on staying for sometime
The reasons we suggest not booking longstay accommodation in advance is that online photos/features may not be accurate today, you get a feel for the neighborhood, availability of public transit, location of supermarkets, clinics, restaurants, bars, entertainment, shopping. We have never been unable to find acceptable longstay accommodation within a few days to a week with this approach, usually within a budget.
If a longstay accommodation is required ask around the hotel, go to expat hangouts, look in local newspapers, ask at the tourism office, municipality office, go to at least 1 or preferable more reputable real estate companies which have rentals, drive/walk around & look for for rent' signs, ask your taxi drivers.
Grocery shop where the locals shop – local fruits and vegetables will be cheapest in local markets. Shop in the supermarkets for those 'must have' imported items
The same applies to clothing, kitchen needs – shop where the locals do for best prices – not necessarily highest quality.