Another Day, Another Scam, aka Ali Part 2
Les Canadiens, les Canadiens! The old man calls out behind us in the Medina of Tunis, the capital of Tunisia
He finds us again
Another crowded, stuffed market à la Istanbul only not as large…but large enough to get lost: filled with mazes, narrow alleyways, crowds of people, all with similar merchandise hanging in, around, and over the small stalls. Each one looks like the other. My husband had spoken to the old man earlier about the mosque which was closed due to prayers.

You want to see the Panorama view on top? he asks.
We do. Big mistake.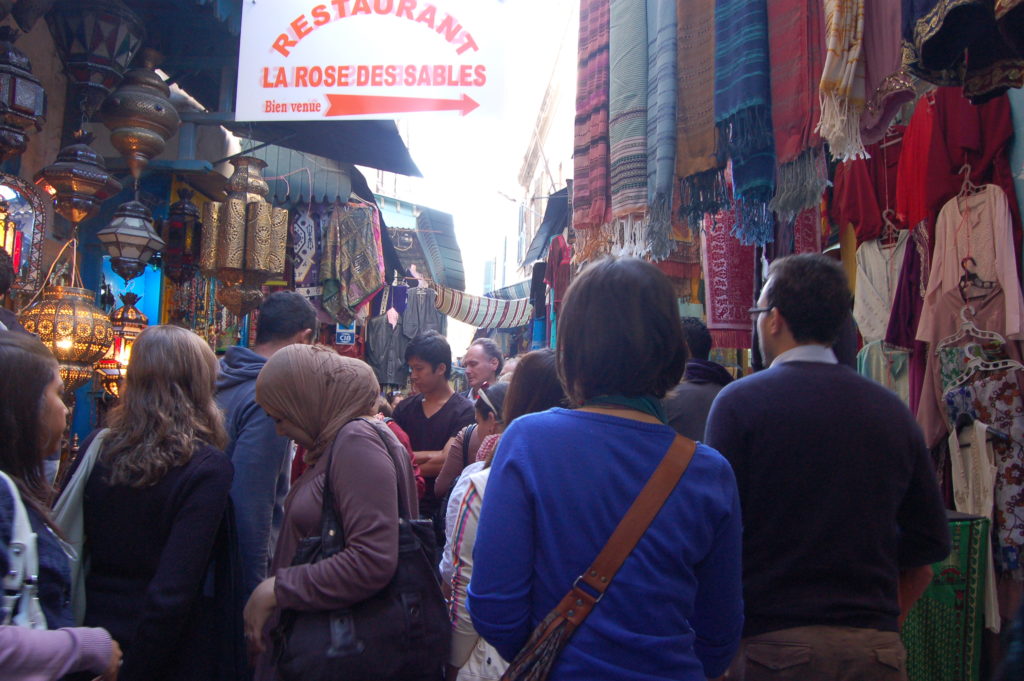 Meandering alleys
Old man leads us through a honeycomb of a maze. Am thinking I should be dropping crumbs along the way, like Hansel and Gretel. How else to find our way back should he decide to abandon us? We may have to bribe him to get us back to the beginning. Up and over, through and around, and yes, even passing into, and out of, a carpet stall he leads us. Finally, true to his word, we reach the precipice—the top—for a panoramic view of surrounding Tunis with its minarets and mosques. We marvel at the scene, take photos, explore the cemented area and all the while I'm thinking…how the hell are we going to find our way out of here?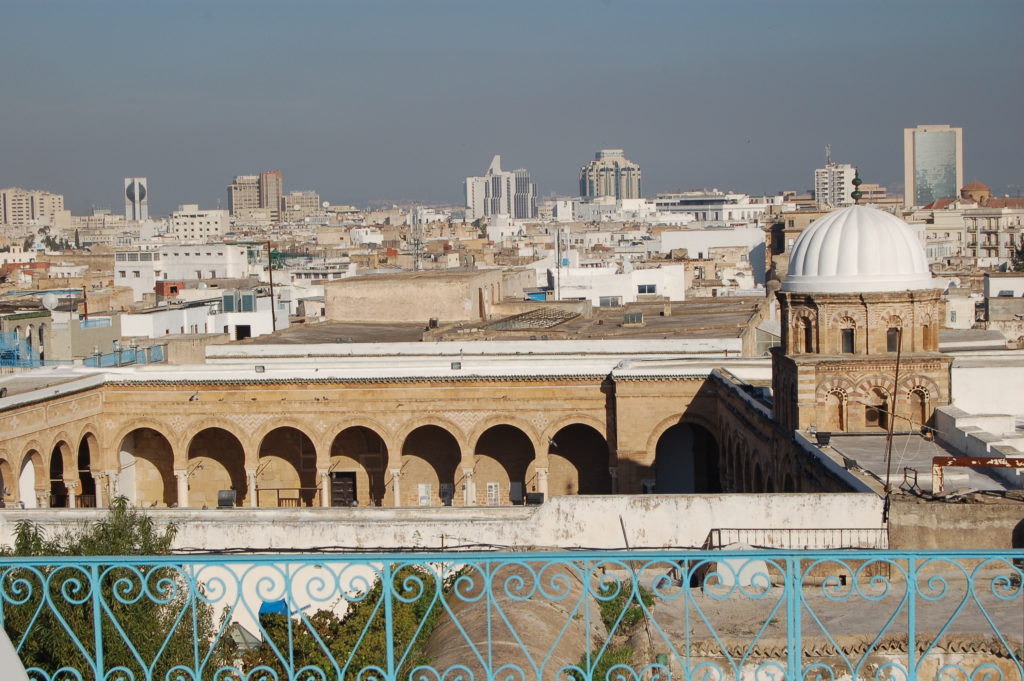 Now he motions us to follow him down. Back to the Medina entrance. I am silently relieved. My husband, I know, is prepared to tip him for his trouble. But there is no need.
Pressure to buy
Old Man leads us to his perfume oil stall where he insists we sit on stools as he delivers a lecture on the values of his merchandise including his BoomBoom oil for great sex.

Yep. It's another scam. So we pay into the obligatory scam-release fund (not for BoomBoom but for a rose fragrance) and get out of there faster than a magic flying carpet.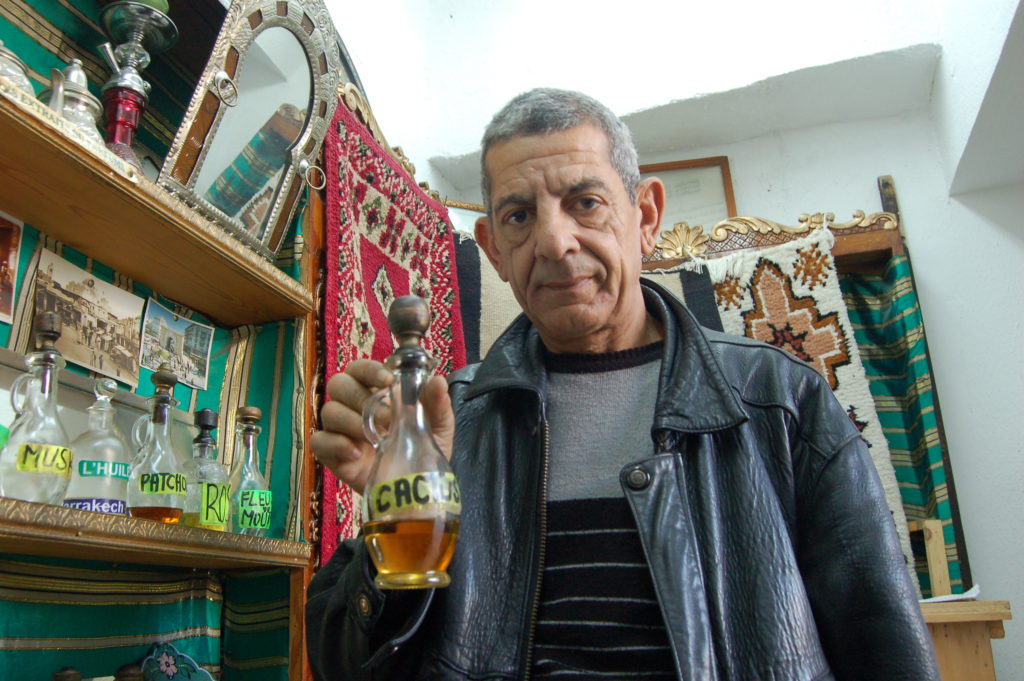 When I ask his name, I should have known already. Ali. Just like the first con artist the day before…!
Read also our earlier blog Ali Part 1
Travelled November, 2012