As soon as our guide dropped us off at the Souk (a smaller version of The Grand Bazaar in Istanbul) in Sousse, Ali appeared by our side. I recognize you from the hotel, he said. I work there. My name is Ali. What are you looking for? Let me help you. You are very lucky. This is the final day of a three day fair and prices are very good…I can take you to a special place for leather.

We are not interested in leather. And although Norm and I can't say anything to each other because of his presence, we are both thinking the same thing…..this guy is a scam artist.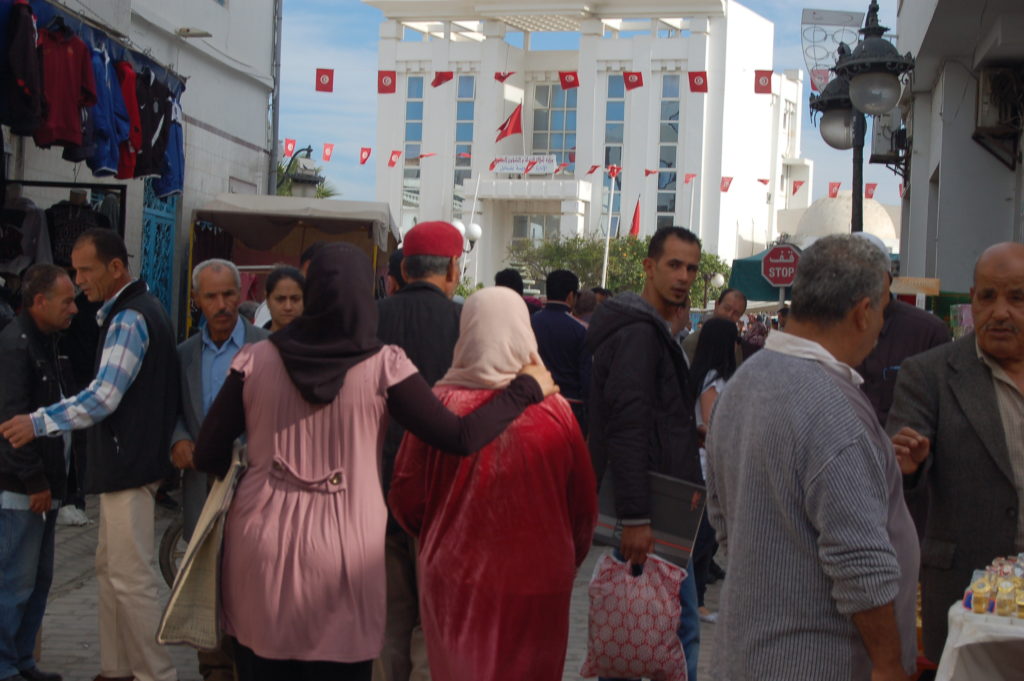 Let me take your photograph, I said, since you work at our hotel.

Oh, please, no, madam, please wait until I am in uniform as I want to look professional.

And so we become unwilling participants as Ali leads us into the souk and through the narrow alleyways to….surprise, the shop of leather where a big 50% sign is there. Madame must come and look at the coats. Monsieur must try one.

We have no money with us, I said. Everything is back at the hotel.

Well, no matter. We take credit cards or you can buy here and pay at your hotel.

Well, we just didn't fall off the eggplant truck yesterday. So we begged off, Ali disappeared, and if not for the fact we've been scammed in our earlier years, who knows? BTW, Ali doesn't realize it but I did get his photo with Norm.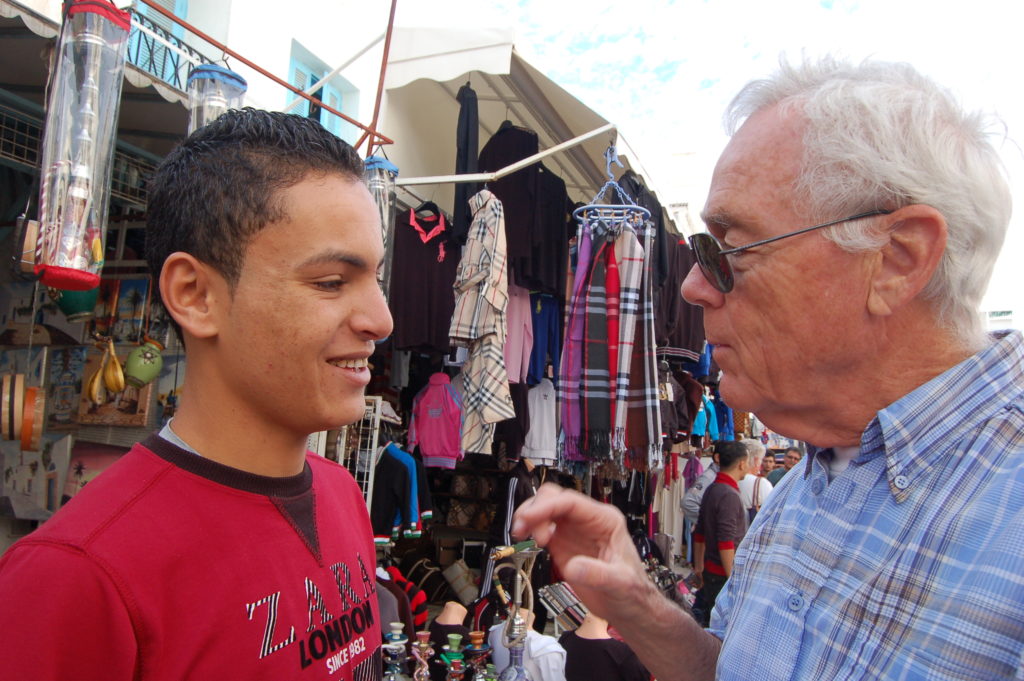 Travelled 2012