Cozumel: Maya Island of People, Pirates and Plenty of Fishes
Cozumel Now and Then
Choppy grey seas bounced our ferry as we bumped up and down on interior seats with the rest of the passengers. Dark clouds hung low on the horizon.
Compared to our first visit in the 1970s—via an earlier era ferry—this was a joy ride to the island of Cozumel today, now a turista favourite along the Riviera Maya in Mexico.
In those long-ago but vividly remembered days, the ferry crossing took one-and-a-half hours from then Playa del Carmen, site of a single open-air, thatched roof, beachside fish eatery. The lone Mayan chef served grilled fish, head and tail intact, a surprise novelty at the time for this diner.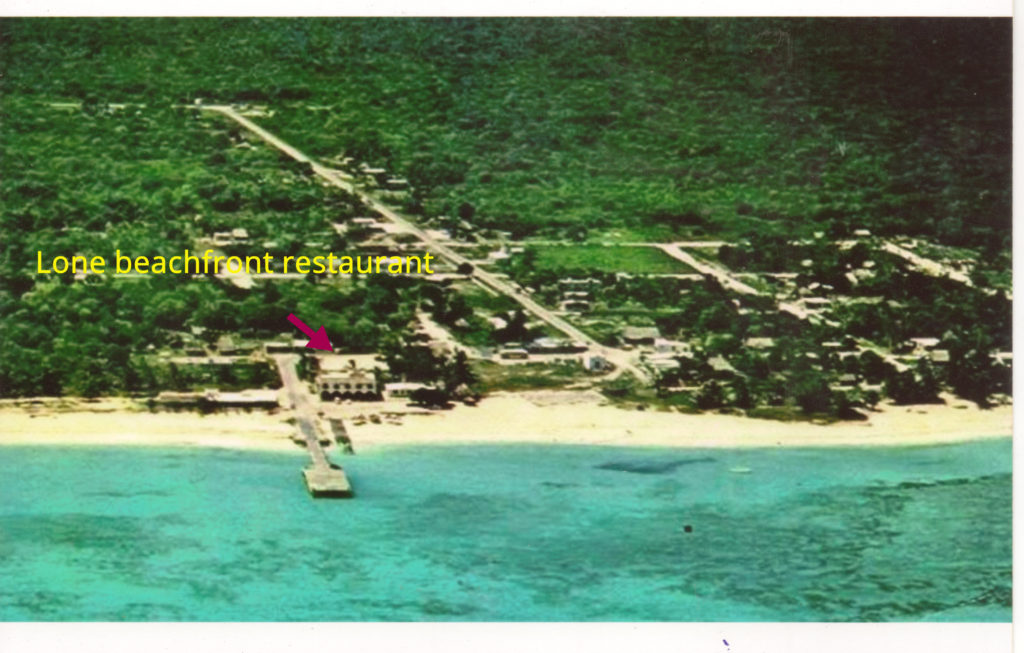 In today's modern vessel, the crossing time is a mere half-hour from the growing city of Playa, now a popular tourist destination of about 150,000.
Nor was this modern ferry's radar navigation causing any problems we experienced in the 70s. Back then, frantic crews tried fixing a deteriorating steering system. Two of few travellers on board, we could see lights from the target coastline continually drift from view as the old ship tried to ply the Caribbean isthmus in the darkness.
"Don't worry," crew members assured us in Spanglish, "sea so warm. If you needs, you can swim in water all night til mañana when rescuers can see you."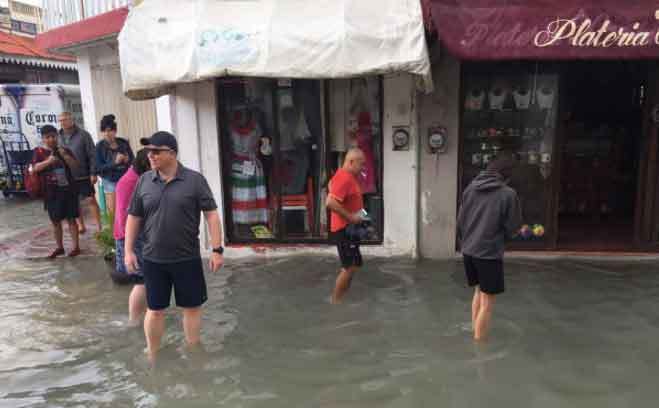 Fast Forward to 2019, Cozumel Today
Outside our Cozumel B&B, we solemnly watch a torrential downpour leave behind streets of flowing rivers. Wearing only flip-flops, we venture out, nimbly sloshing in ankle-deep water trying to reach dry pavement. Anywhere. During our laborious wet walk, we notice how much water has accumulated on the dirt floors of many humble casas. Easy to peek inside these little huts with open doors. We view first-hand the poverty a poor mixed-blood Mayan family endures on their heritage land now peppered with turistas and giant cruise ships.
A quick glance shows an overturned plastic yellow pail on which sits a black-haired preschooler. She looks at us curiously. We smile.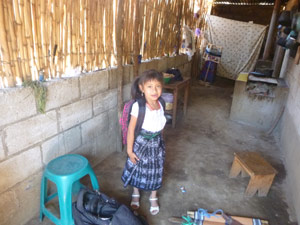 Styrofoam pieces, junk and plastic toys float on the stagnant water surrounding her. A young male, perhaps the father of this little doll, lounges at the door, looking desolate, resigned, forlorn.
We look at him; think of his noble Mayan lineage.
Why the name?
The invading Spanish called this island Cozumel: Cuzam (Swallow) and Lumil (land of), a translation from the Mayan Ah Cuzamil Peten (island of swallows). Each April and May, large flocks of swallows appear on the island during their migratory flights.
Pilgrimage
At the height of the Mayan empire, women frequently journeyed to Cozumel. They shared a common mission: drawing strength and fertility from the shrine of Ixchel, goddess of fertility. You can find its remains today at the San Gervasio ruins, located on the transversal road heading east.
Pirates!
In the 17th century, pirates took advantage of Cozumel's isolation, using it as a base. Most famous of the island's pirates is the American, Jean Lafitte. It took until 1848 for re-habitation. That's when mainland settlers, caught in the fierce Caste War, sought refuge in Cozumel. The war began when Mayans sought to avenge the wrongs inflicted on them and their lands by the Spanish. White settlers prevailed in the end, however.
Plenty of fishes
Cozumel remained a quiet fishing community until 1961. That's when the famous underwater explorer, Jacques Cousteau, dove into the aquamarine waters surrounding the island. Astonished, he described it as "one of the most spectacular scuba diving sites in the world."
Today Cozumel attracts millions of visitors annually.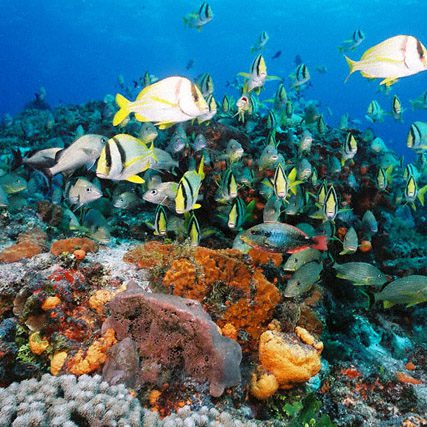 Travelled: Fall 1976 and Fall 2019