7 Best Valladolid Day Trips 2023- Off the Beaten Path
Charming inland city in the Yucatán
Make Valladolid your base in the state of Yucatán. Not far from this charming inland pueblo magico are must do off the beaten path Valladolid day trips in the Yucatán.
First published in 2022, updated March 2023 with revisions.
Table of Contents
Best Valladolid Day Trips
1. Beach Day Trip to El Cuyo
2. Swim in the X-Canché Cenote
3. Visit a Most Unique Church at Uayma
4. Day Trip to Izamal, The Golden City
5. Visit Tizimín- Town of the Three Kings
6. Free Tequila Tasting
7. Amazili Nature Park
map
things to know about day trips from Valladolid
car rental
is it safe to drive in the Yucatán
free roadside service
use your phone
Conclusion
more about Valladolid
more blogs from the Yucatán
Guest Bloggers
Affliate Links
From your base in Valladolid there are many wonderful, fun and interesting things to do within a short drive. Chichen Itza is the closest main attraction, but is not 'off the beaten' path. We will cover it in a separate future post.
We picked 7 day trips from Valladolid which are off the beaten path, ones not on the normal 'tourist' list.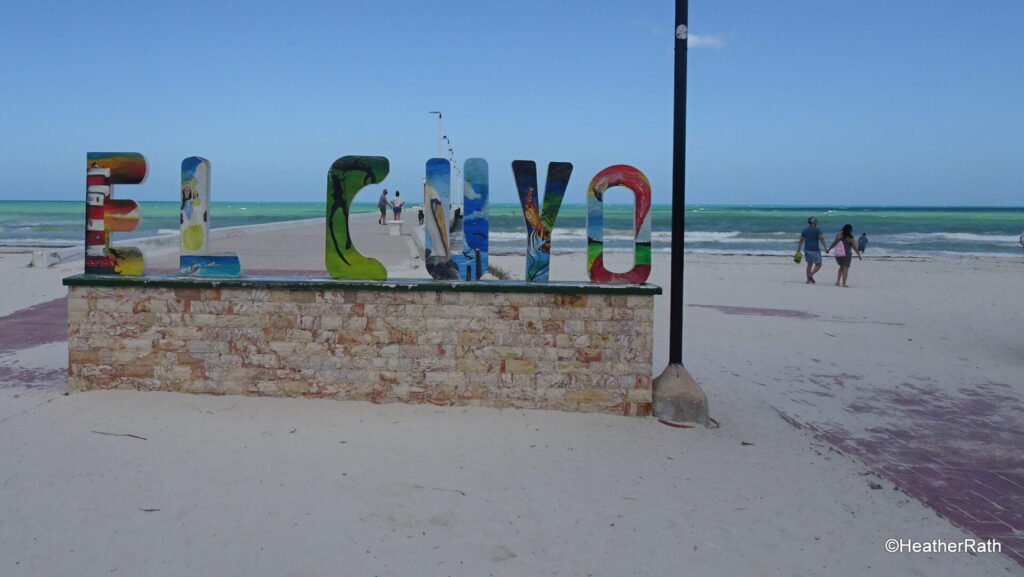 El Cuyo is a spit of land often referred to as an island.
This small isolated beach community is located in the northwestern part of the State of Yucatán, close to the state border of Quintana Roo (home to overcrowded tourist destinations like Cancun, Playa del Carmen and Tulum). This is the best beach of our Valladolid day trips and it is off the beaten path.
Click to see location #1 on Map below

Distance
For us in Valladolid, El Cuyo is just over a two-hour drive on secondary Mexican roads.

The Beach
The sand is clean and uncluttered, part of a national eco park system. It extends both ways from the pier into the distance – no end in sight. All natural. No commercialization.
The cement pier is long and safe. It invites fishermen, sightseers and birds like pelicans.
On the day of our visit, it was hot but windy.

El Cuyo, the town
Still rustic in nature, the town offers a public beach banô offering washrooms and a changing facility. Cost: 5 pesos/person (30 cents). Toilets are not flush: one must dip water from a barrel to force the toilet to drain.

Food
Hungry? We highly recommend La Barcaccia (Boat – Spanish), an Italian seafood restaurant tucked along a side street to the left toward the beach front.
Maybe Franco, the manager, will serve you. Franco speaks English as well as Spanish and is a wealth of local information.
There are many other restaurants in the more populated areas of town.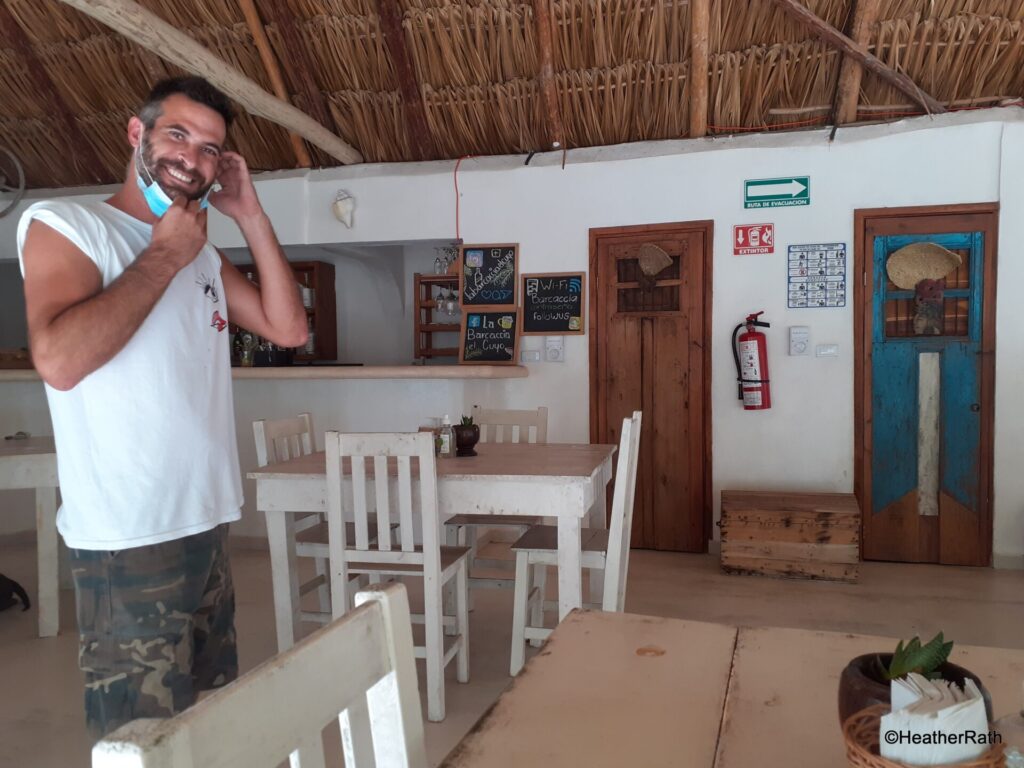 2. Swim in the X-Canché Cenote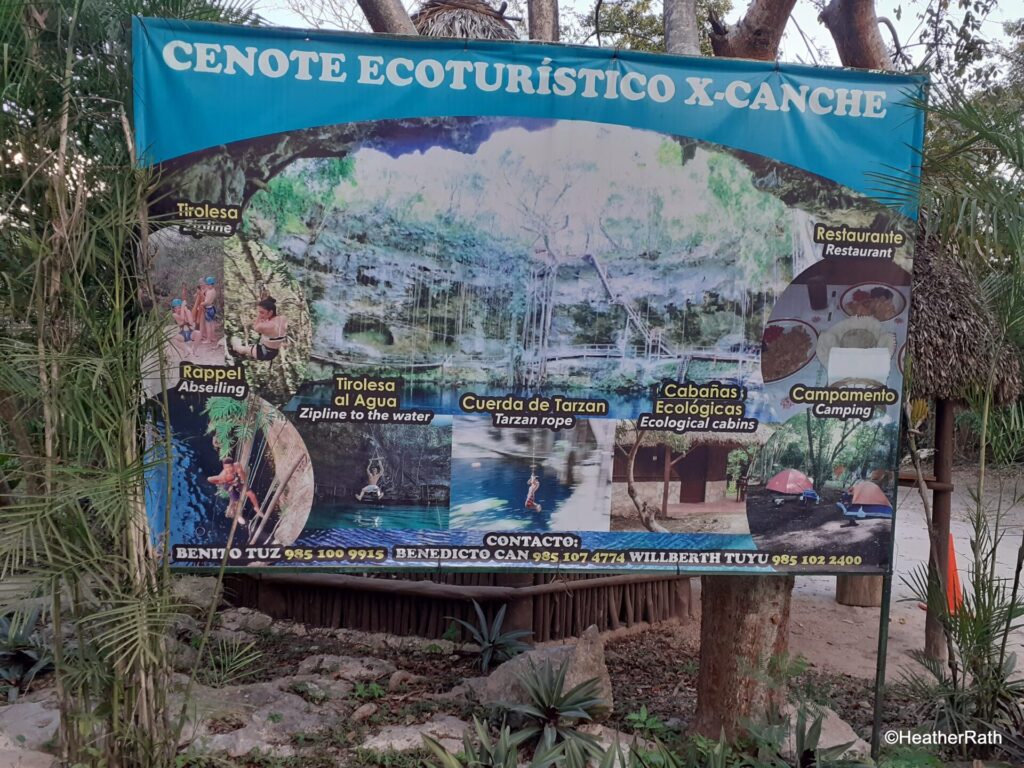 Valladolid can be hot (temperature range: highs reach quite easily 34/35 °C (93/95 °F), even though the air is dry).
Although the refurbished Cenote Zaci lies within the city and other cenotes are located near the perimeter, X-Canché appears more exotic.
A bit out-of-the-way equals fewer people.
The cenote is located adjacent to the restored Maya ruin of Ek Balam.
Click to see location #2 on Map below


Distance
30-minute drive from Valladolid.

Entrance
Located within the Ek Balam property.
A 2 km trail runs between the cenote and the ruins. The Maya often located their cities close to a cenote for fresh water and spiritual uses.
Entrance fee: about $4.00.

Cenote Depth
Depth is 30 m (just over 90 feet).
While enjoying the cenote, we noticed a number of harmless small black minnows.
The water is refreshing as the source is underground. There are no above ground rivers in the Yucatán since the bedrock is porous limestone.

Swimming
Jump in from a wooden platform or even the surrounding cliffs.
Plus there's a popular rope swing!

Food
Eat at a locally operated Maya specialty restaurant on-site (with pre-determined hours).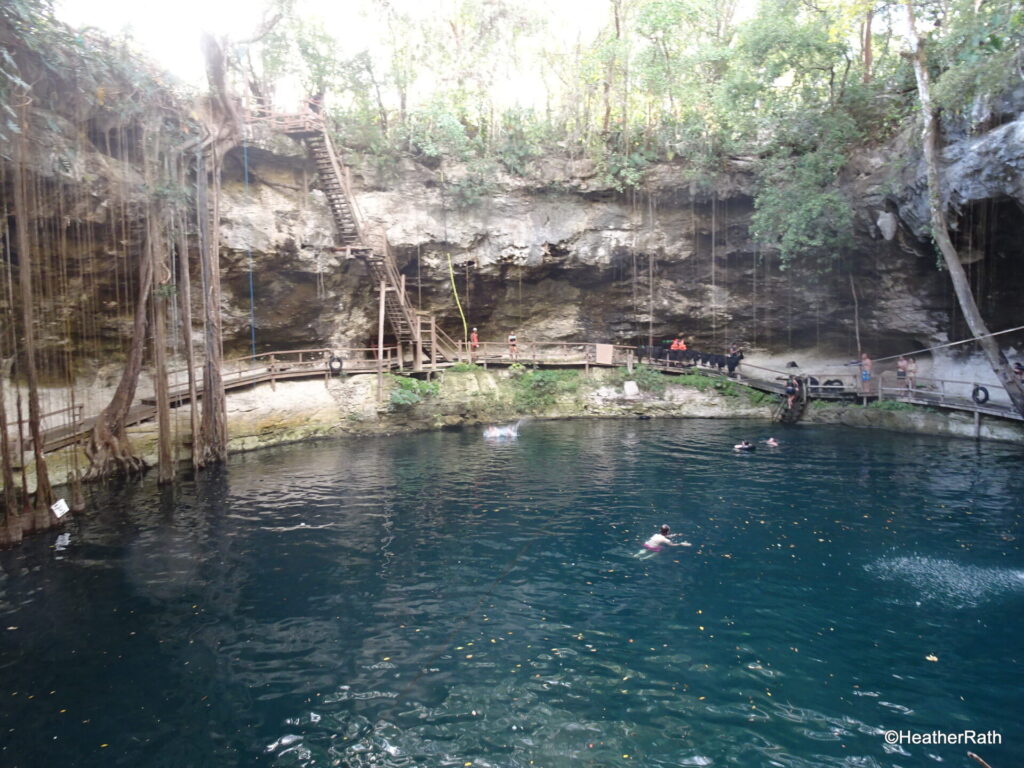 Book your day trip to Ek Balam and Valladolid by clicking here
3. Visit a Unique Church at Uayma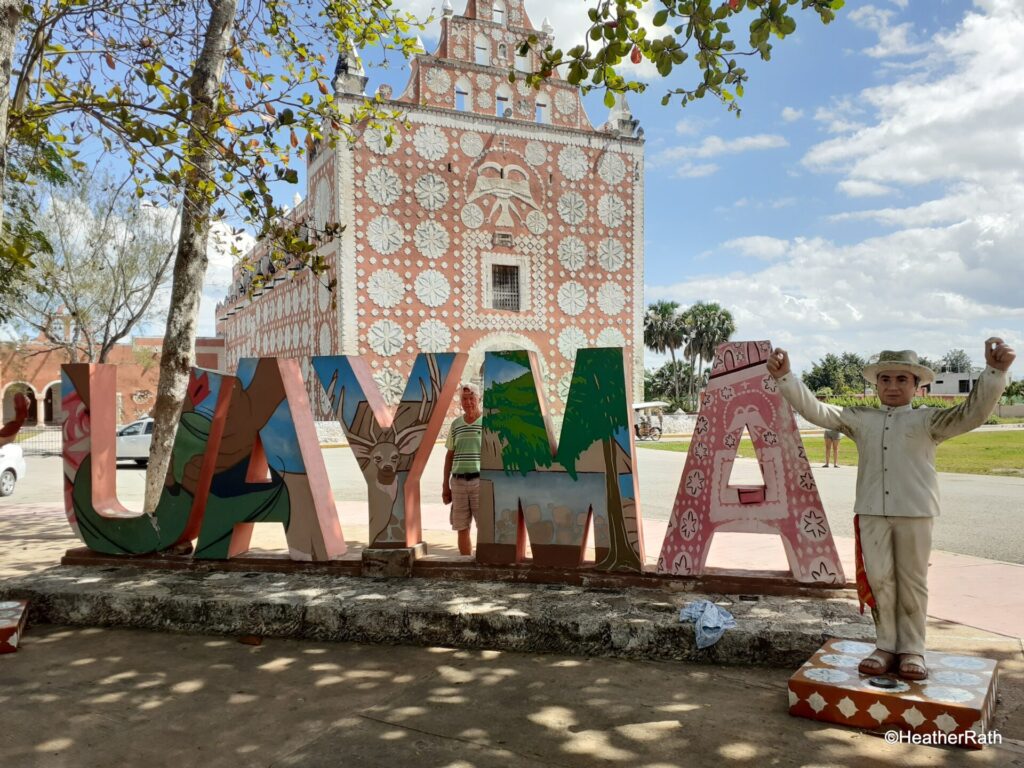 Uayma, one of our most picturesque Valladolid day trips, is a small town of about 3,000 people.
Click to see location #3 on Map below

Distance
located 15 kilometers, or around nine miles, west of Valladolid.

Marvel, Study, Enjoy
Blue stars—now faded—on the facade represent the original worship of Mary; red represents the blood of Christ; and a double-headed eagle represents the-then ruling Hapsburg dynasty of Spain.
During the Caste War (1847-1901), the rebel Maya, in their revolt against Spanish rule, captured Uayma and burned the church. It was restored in the 20th Century.
Take a moment to marvel at this architecture, study its intricacies and related buildings in the neighbourhood; enjoy the moment.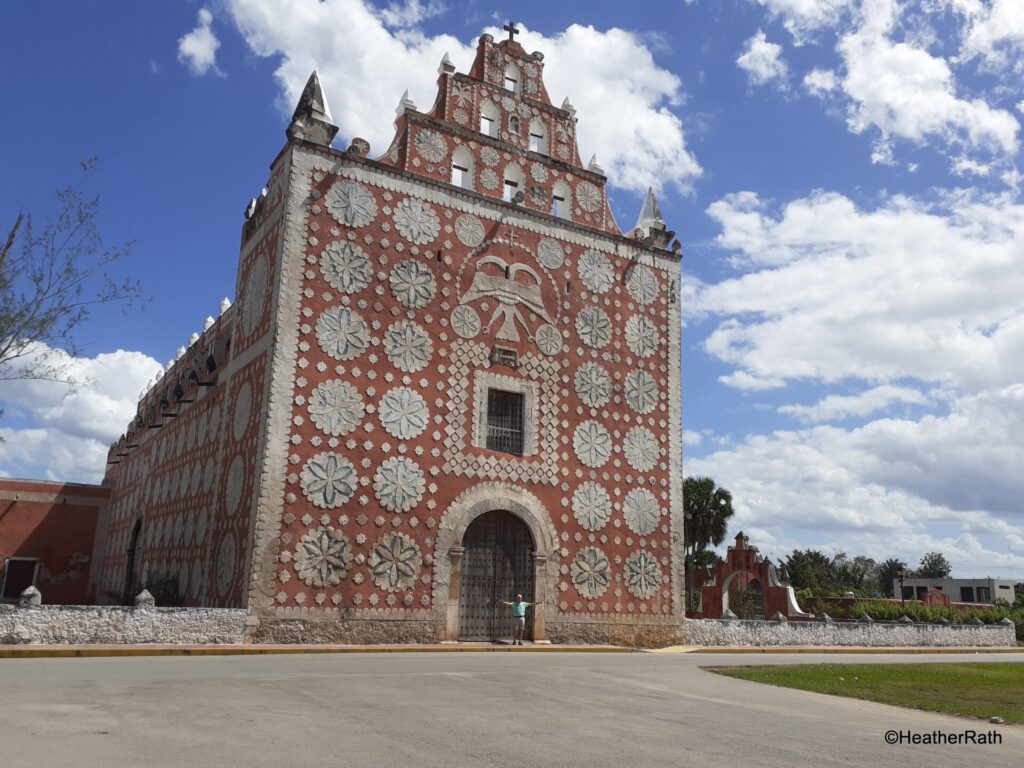 4. Day Trip to Izamal, the Golden City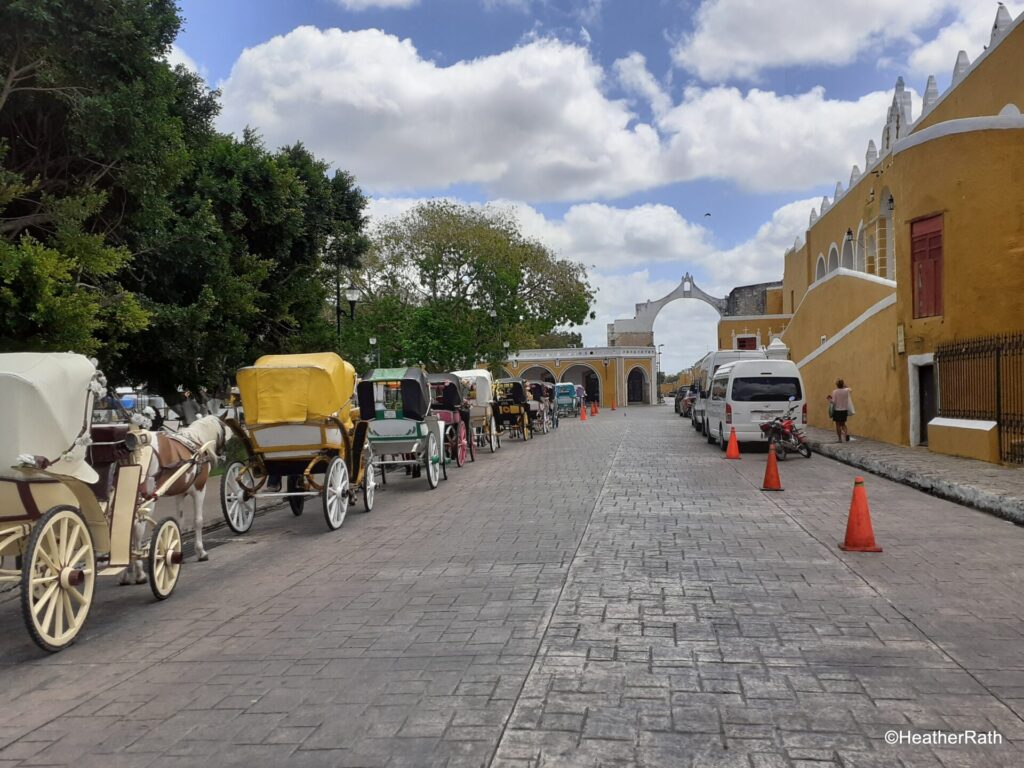 Called the City of Hills, also the Yellow or Golden City, and located right in the middle of the Yucatán Peninsula, Izamal may be the oldest city in Yucatán. Izamal was conquered by the Spaniards.
The city of Izamal is a settlement with more than two thousand years of antiquity.
Click to see location #4 on Map below


Distance from Valladolid
Izamal is not so much off the beaten path but definitely worth a visit – it is about 1 hr 42 min (114.8 km) via Cuoto 180.

The Convent
The Catholic church is called the Monastery of St. Anthony of Padua, built in 1561 on top of the existing ancient Mayan worship center. Originally a place used to convert the Maya people to Catholicism.
Today this church is still active and one of the oldest Catholic churches in the Americas.

Must-see….
This is a must-see destination due to its delicate Maya history almost destroyed by the priest Diego de Landa.

de Landa
Probably the most infamous event of Diego de Landa's career happened on July 12, 1561, when he ordered the preparation of a pyre.

Burning, destruction of Maya artifacts and books
De Landa burned several thousand objects worshipped by the Maya, believed by the Spanish to be the work of the devil.
Among these objects, collected by him and other friars from nearby villages, were several codices: precious folding books where the Maya recorded their history, beliefs, and astronomy.

Not all is lost
Fortunately, several codices survived and exist in Europe. The codex is a bound hand-painted 'book' of Maya hieroglyphics on bark pages.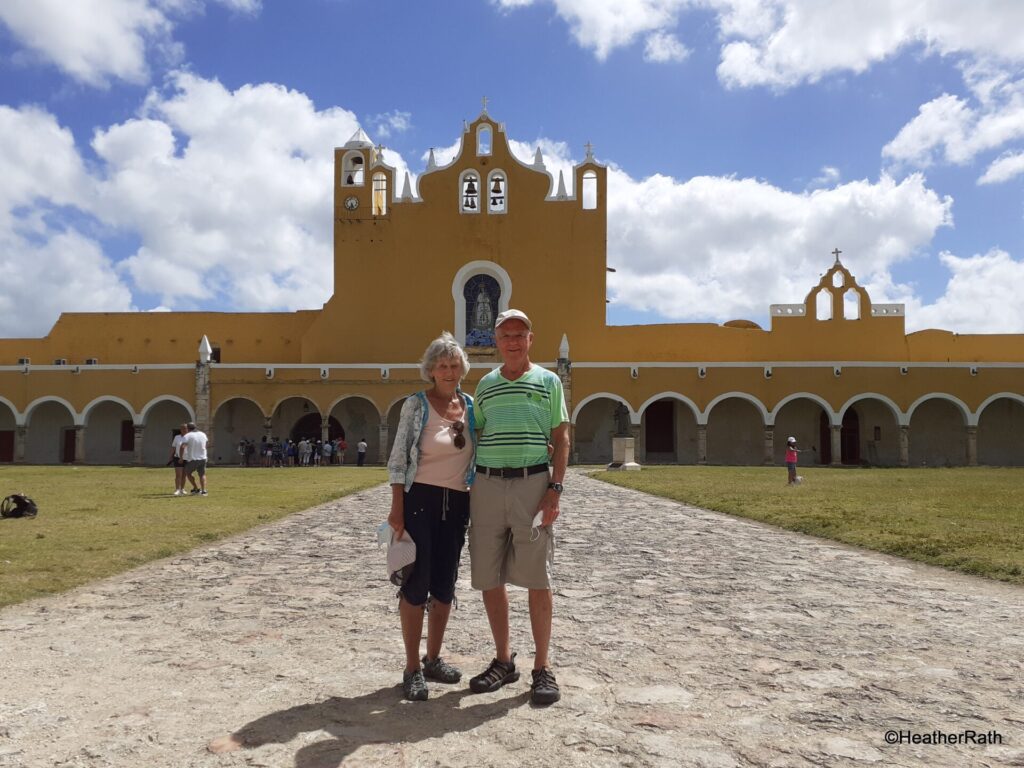 Book your day trip to Izamal by clicking here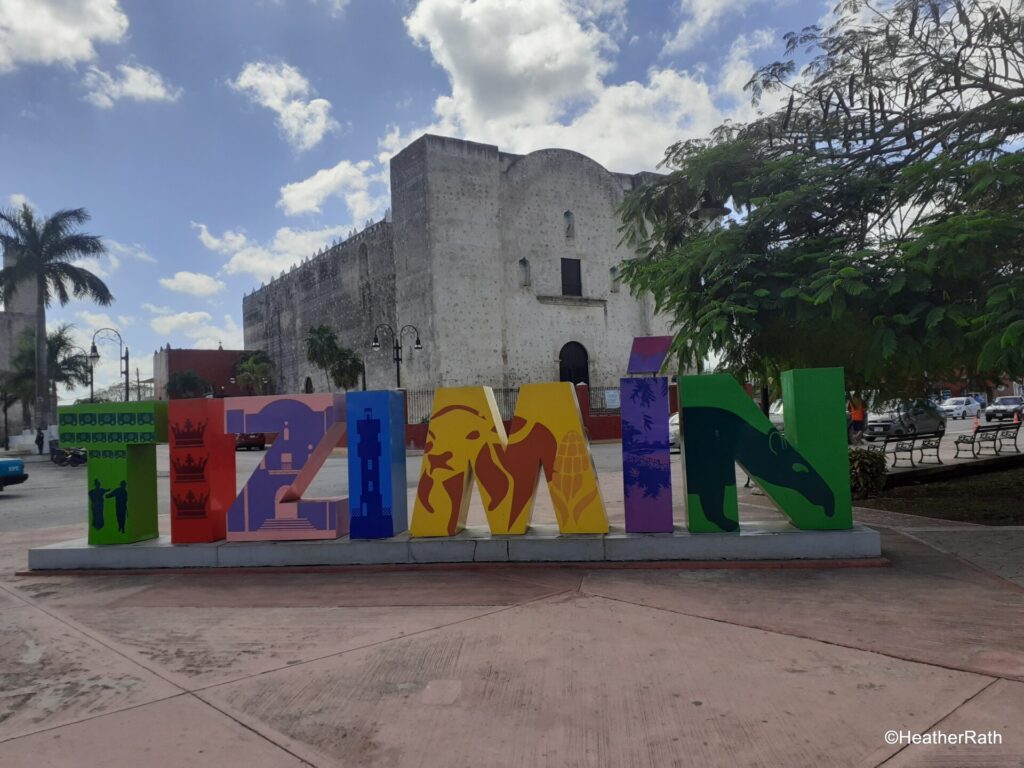 5. Visit Tizimín- Town of the Three Kings
Distance
About 58 min (52.5 km) from Valladolid. A wonderful Valladolid side trip.
Click to see location #5 on Map below


Historical Interest
The town was established in 1544 by Franciscan friars. El Templo, Exconvento de Los Santos Reyes – The Church of the Three Wise Kings (Magi) – and the attached convent were completed in 1563 by the Franciscans. Hence, the Town of the Three Kings.

Maya connection
The name actually means 'tapir' in Maya.
Nearby there are Maya ruins, Kulubá, which were linked to Ek Balam and Chichén Itza. Also catacombs.

Entrepreneur
125 years ago an enterprising local created some statues, including the three Kings (the Magi from the church). He charged admission to see his carvings which are in the catacombs. They remain a tourist attraction.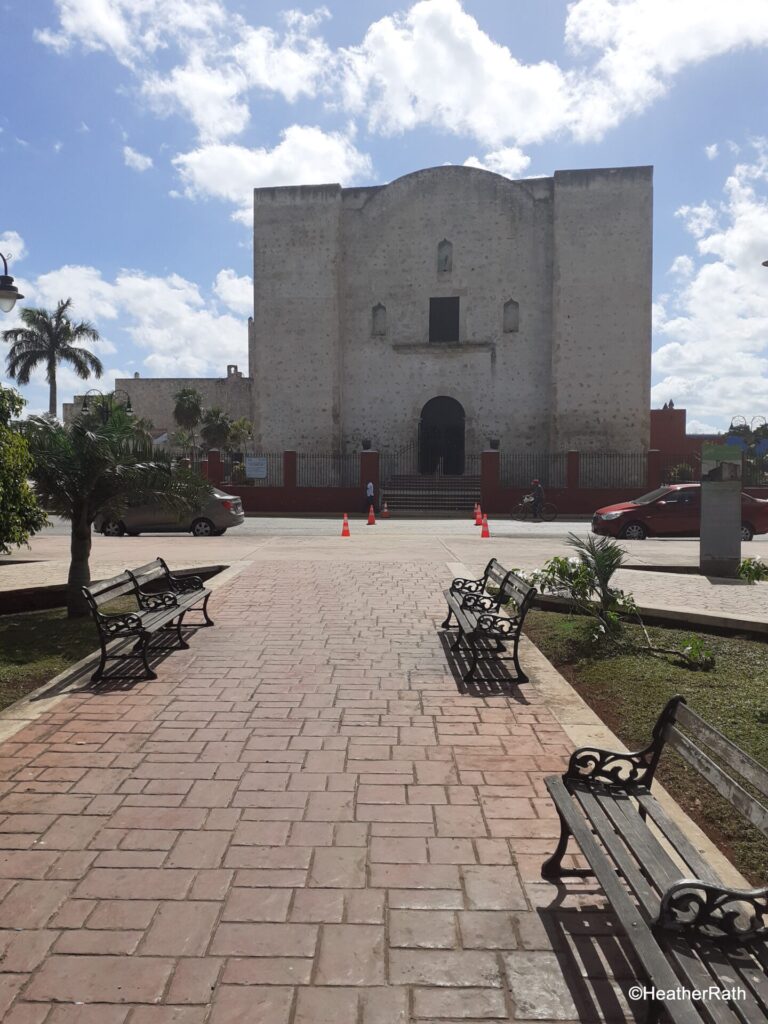 6. Free Tequila Tasting at the Mayapan Artesanal Agave Distillery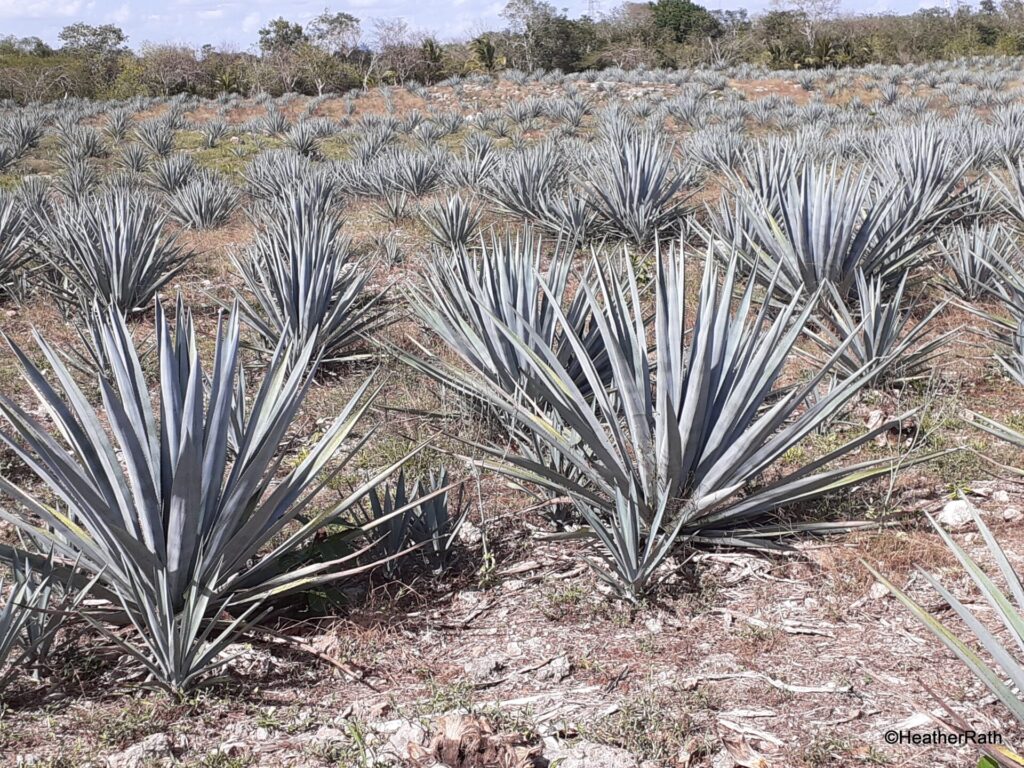 Distance – on the outskirts of Valladolid on the 'ring' road. A fascinating Valladolid day trip not far from the city.
Click to see location #6 on Map below

Legendary Mexican alcohol of tequila and mezcal
The pineapple of the cultivated blue agave plant is used in the manufacture of the alcohol we know as tequila. The leaves are composted for fertilizer.
To be or not to be tequila?
Tequila and mezcal are practically identical, like champagne and a quality sparkling white wine.

Process
The alcohol is aged for up to one year, 3 years (reposado – reserve) or 7 years (anejo – old) to produce varying qualities.

The Toast! lo más importante! on all your Valladolid day trips!
Arriba (glasses up); abajo (glasses down); al centro (glasses to the front to wish everyone present good health); pa' dentro (mezcal/tequila goes inside, like…drink your drink!)
7. Amazili Nature Park
Distance – About 36km from Valladolid. Take calle 39 from Valladolid toward Chichen Itza; turn left onto costera del Golfo/180 toward Chichen Itza. Turn left after ~30km to the village of Tzucmuc (another 4 km). Pass through the village and follow signs to Amazili. An SUV or 4 wheel drive is best. The road is a deeply rutted narrow trail. (we did it with a regular intermediate car, slowly). About 1-2 km.
Click to see location #7 on Map below.
About
Amazili Nature Park opened in 2019. Its focus is the protection and conservation of flora and fauna through ecotourism and community tourism. Cost to enter is $100 pesos. Definitely off the beaten path.
Camping and Hiking
There are wooden banô buildings, a playground with rubber tire swings, camping spaces, nature trails to follow, tall trees, red ant hills, birds, rare lizards, turtles…
What to See
In the reserve there are 60 species of birds, 47 species of reptiles and amphibians (non poisonous we were told), and 16 mammals including the endangered ocelot and tigrillo (small spotted cat).
A number of other species of birds and reptiles found here are also endangered.
Tip
Stop at the school (only one) in the Tzucmuc and engage the teacher – he is also the mayor and an administrator/guide for Amazili Park. Good to have a guide for the 500m trail.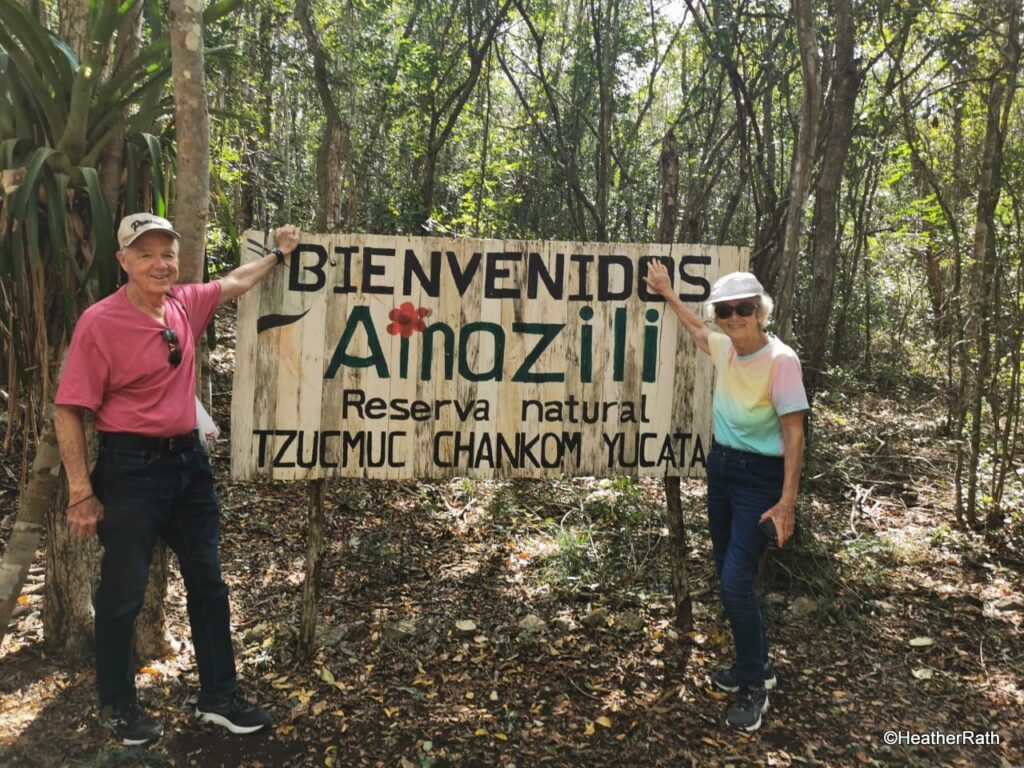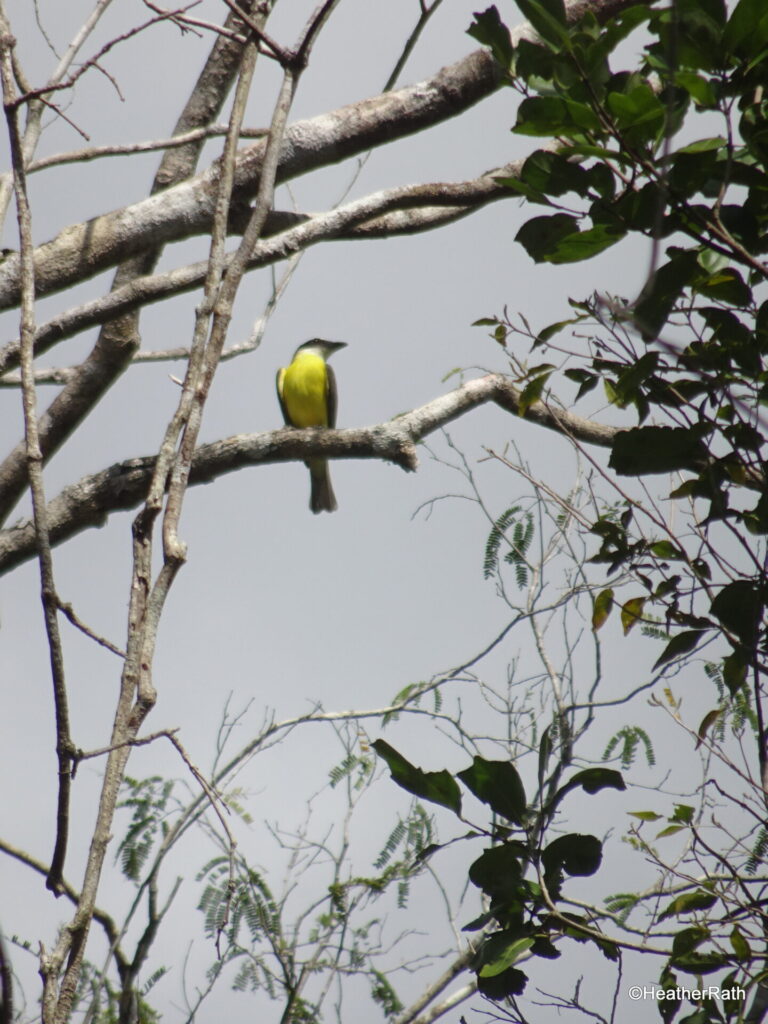 Map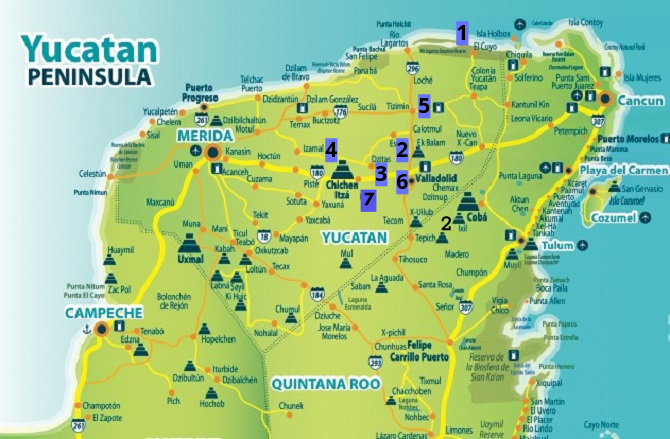 Things to Know About Day Trips from Valladolid
Car Rental in Valladolid
Best way to get around for day visits is by personal car. Check out car rental information in Valladolid in our previous blog. You can hire a taxi for the day if you prefer not to drive. We can personally recommend Carlo Lira and his taxi/tour services (tell him Norman and Heather sent you}.
Is it safe to drive in the Yucatán
The Yucatán Peninsula is one of the safest places for travelers in Mexico. While petty crime can be found in most places, it has one of the lowest rates of crime in the country.
Driving outside the main cities is generally best during daylight hours since there is more traffic and should anything happen (breakdown, detour, accident) you will be in a much better situation to handle it.

Roads to these destinations are paved, well marked, and most importantly for the foreign driver, they are safe. We never had a safety problem and indeed, if we needed directions in the case of a detour, locals were very accommodating.
Learn how to drive the Mexican way. On these secondary roads, there is always a paved shoulder strip. Passing a slower vehicle in front usually means the driver ahead will signal when it's safe to pass at the same time the driver moves over to the shoulder to allow passing.

Drivers in the Yucatán are polite, most drive the speed limit, use their blinkers, and don't honk as soon as a light turns green. Nevertheless the best advice is to expect the other driver to do the unexpected. Don't make assumptions. Use a GPS, Waze, Google or other app for directions and in case of road closures.
Tip – watch for topes (speed bumps) when driving through towns & villages.
Free Roadside Service – Green Angels of Mexico
On toll (cuota) roads (cash only) there is a free roadside service, the Green Angels. The Mexican Tourism Ministry operates a fleet of more than 275 pickup trucks, known as the Angeles Verdes, or Green Angels. They are bilingual and patrol the toll roads throughout Mexico every day in their green trucks, helping motorists on major highways. The Green Angels are similar to the AAA in the U.S., carrying tools and spare parts, watching for motorists in trouble. The Angeles Verdes will provide mechanical assistance, first aid, basic supplies, towing, and in the case of an accident – aid.
To contact them dial 078 in an emergency or 01-800-987-8224.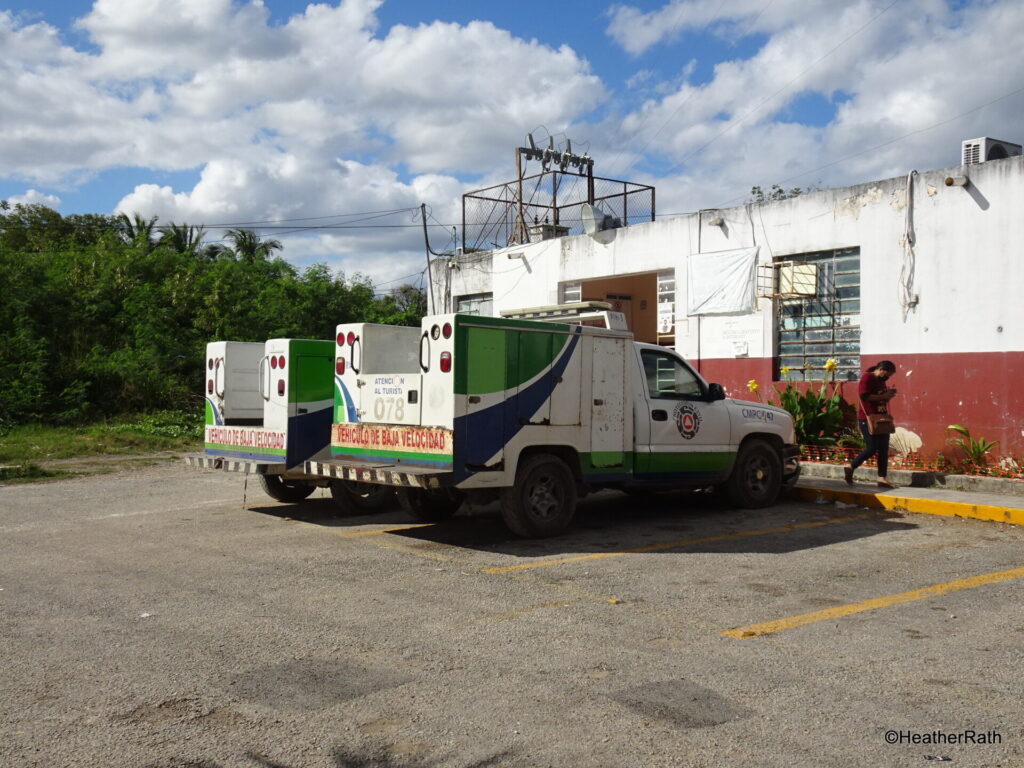 Use Your Phone
If you can't speak Spanish, then Spanglish helps! So does Google Translate on your cell and many hand gestures. Yucatecans are genteel folks.
Get a Mexican SIM card for your phone so you have a local number. No local wants extra costs to call/text you. Alternatively, use WhatsApp – commonly used by many locals. We recommend a local number to cover all eventualities.
Conclusion: Best Valladolid Day Trips
We have shown you 7 of the best off the beaten path day trips from Valladolid. They can be enjoyed within a day including the drive. Rent a car, take a taxi or even a tour. These trips should be on your list when visiting Valladolid and the Yucatan.
More about Valladolid
See our blog on Valladolid featuring insider tips.
More Blogs from the Yucatán
See our other blogs from Mexico's Yucatán Peninsula
Guest Bloggers
We welcome guest bloggers – contact us here with the tag 'blogger'.
Affliate Links
This post may have affiliate links, which means we may receive a small commission (at no extra cost to you!) if you choose to purchase through them. Here's our Privacy Policy for more info.