Best Coffee in Burlington Ontario 2022 – and More
Introduction
We live in Burlington, Ontario so we know. Need my java, my brew, my joe, my coffee! More than good coffee. Best coffee in Burlington Ontario ! Only local independent coffee bars/restaurants are reviewed.
Start with these 5 best coffee suggestions:
5 Best Coffee in Burlington Ontario
1 – Familia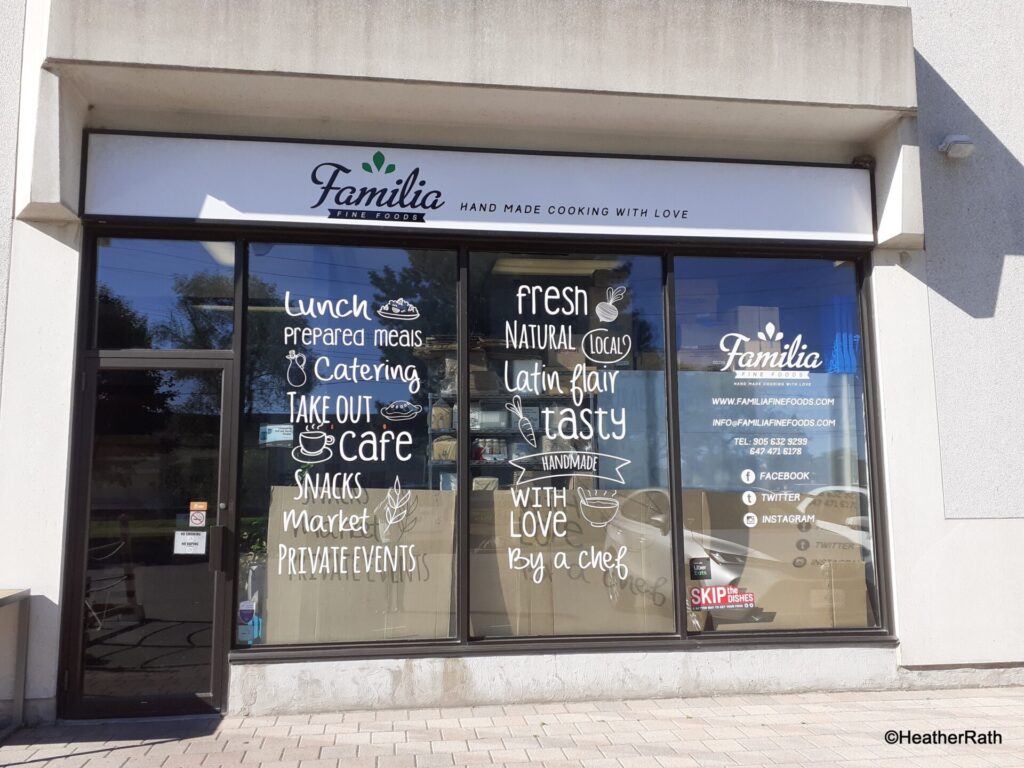 This family-owned eatery with the friendliest staff serves a great, freshly-ground cup of Colombian coffee. While inhaling your brew, browse the restaurant for Latino goods and freshly prepared foods.
Your Colombian-born host and hostess are pleased to share their life experiences as you indulge in another best coffee in Burlington Ontario. Click here for their location
2 – Lola Chocobar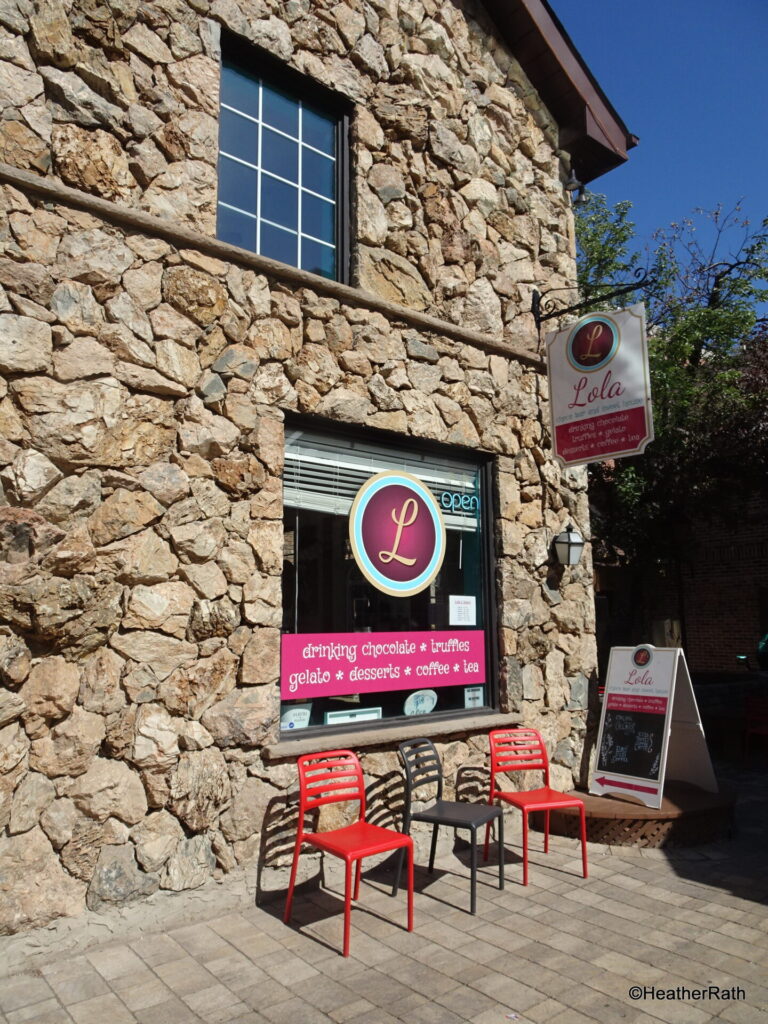 Burlington's downtown Village Square is home to an almost-hidden best coffee delight.
Don't let the name fool you! Sure, you can get all the sweets your sweet tooth craves here. But couple them with a brew, especially a Bosnian best coffee brew. Here's how this best coffee is prepared: "Our traditional Bosnian coffee is crafted with medium roast coffee grinds that are further roasted in-house! This is then boiled down to make a short, yet strong coffee beverage."

Best coffee with best sweets! Click here for their location.
3 – Humble Bean Coffee Bar
Almost a secret for best coffee bar! Located inside the Activity Plex on Mainway, the Humble Bean Coffee Bar is an independently run Burlington business.
Its locally roasted gourmet coffee from award-winning Barocco Artisanal Coffee is another reason we call it home to one of the best coffees in the city. Click here for their location.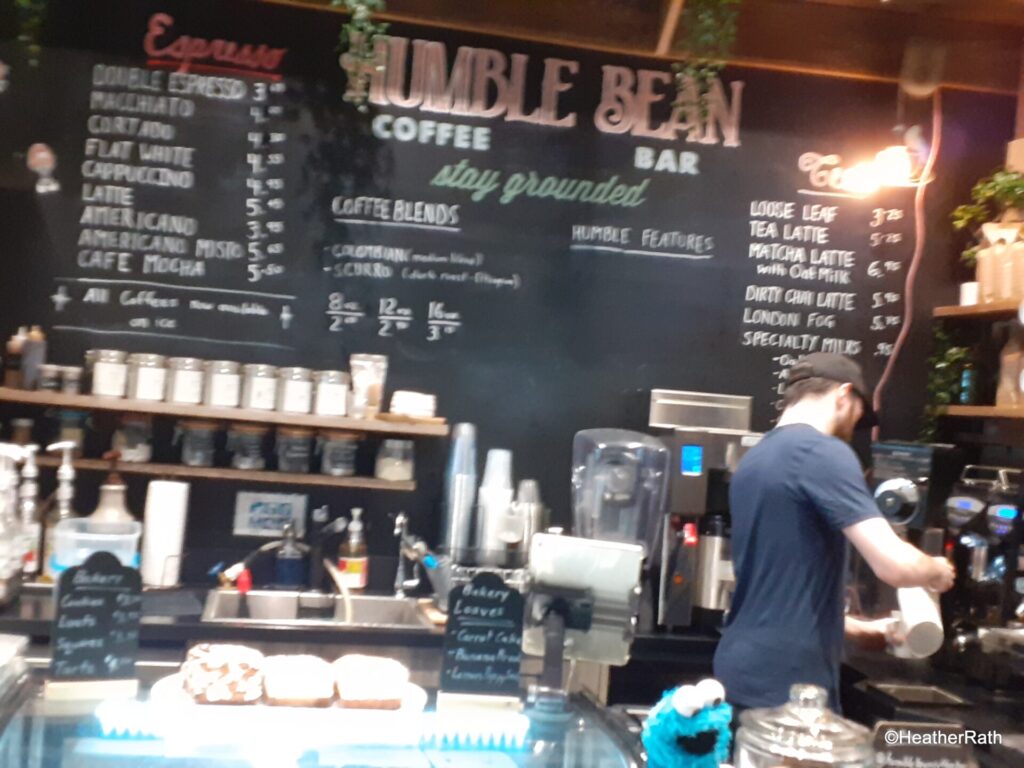 4 – Tamp Coffee Café and Eatery
Fronting Pine Street in Burlington's downtown Village Square, this coffee eatery offers another best coffee delight in our with-it city. Add a delicious tasting goodie that enhances your best coffee moment and you're in brew heaven!
Coffee klatch out back (or front!) with your friends. Lots of sipping and snacking space.
Click here for their location.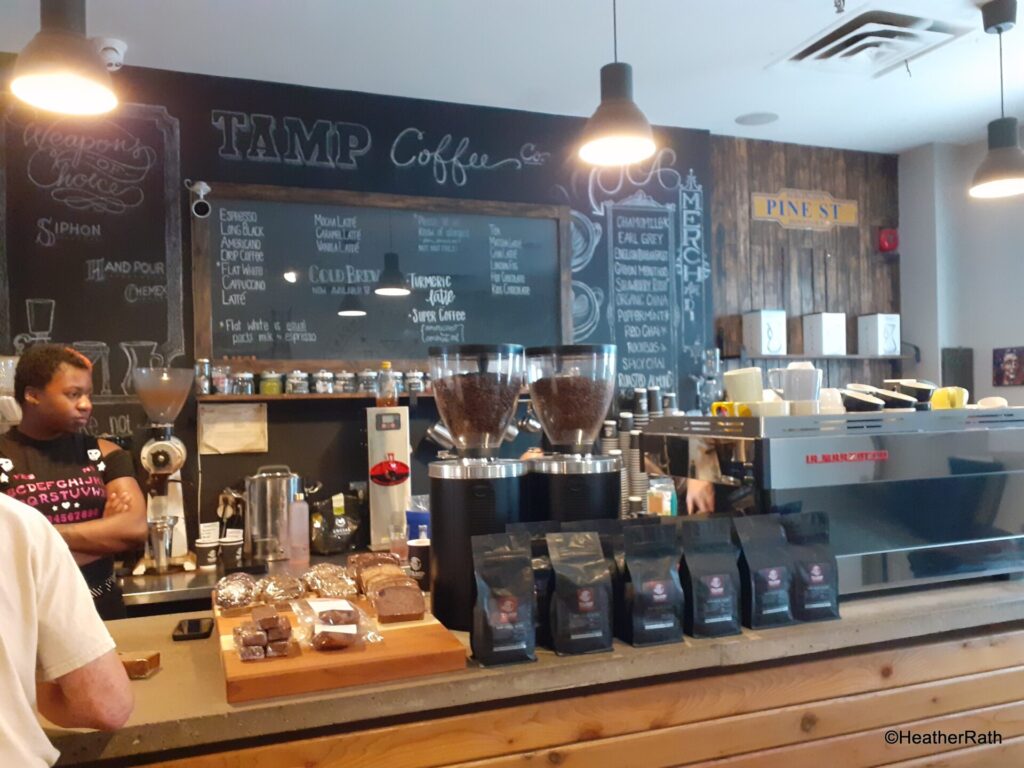 5 – Lakeshore Coffee House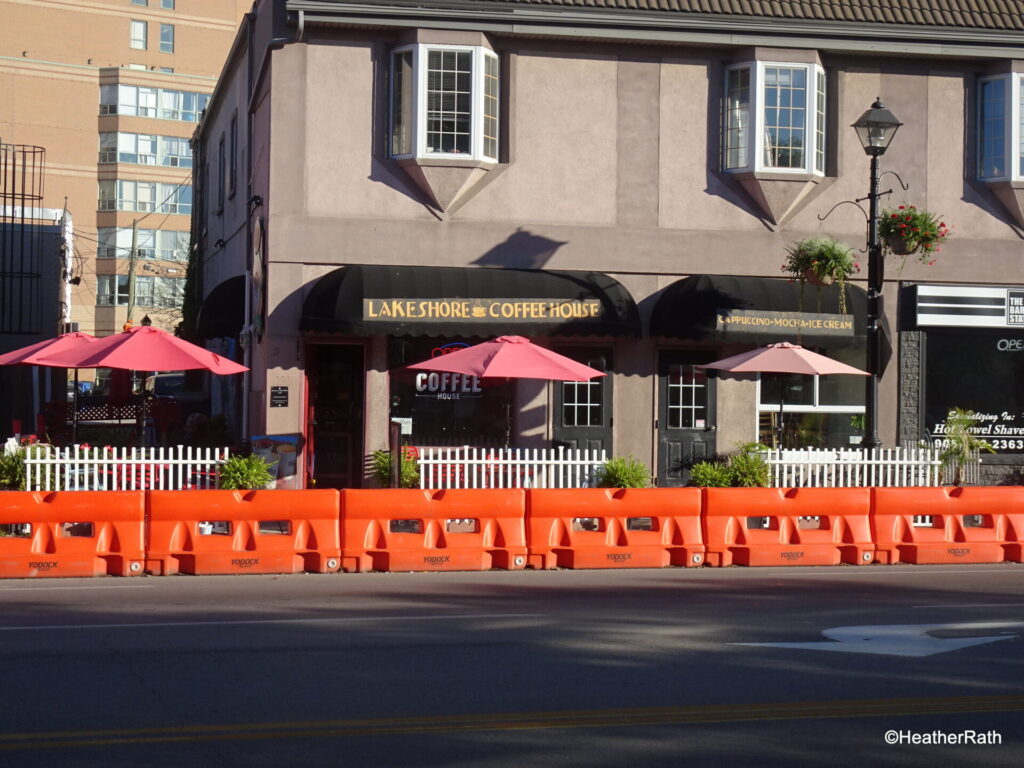 Proudly independent, this inviting shop on Lakeshore Road across from Lake Ontario serves the best fair trade and organic coffees from around the world.
Couple your favourite brew with healthy, appetizing eats like made-to-order sandwiches, soups, salads, desserts and more, while conversing with your friends.
How healthy you ask? Check these claims: 100% Ontario cream, GMO free, no artificial flavours or colours, no carrageenan, 100% cane sugar
Amazing how the best coffee and healthy food can change a blah day into an amazing one.
Click here for their location.
Honourable Mentions for best coffee in Burlington, Ontario
Goodness Me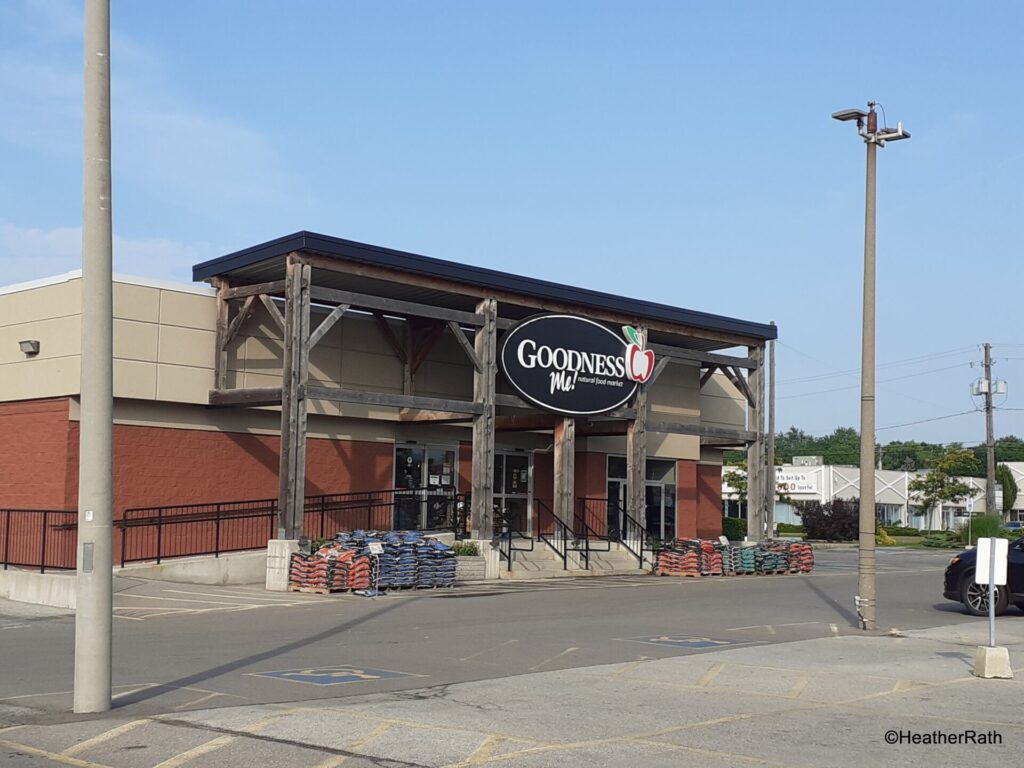 This local, natural food market on Fairview Street, deserves a best coffee mention.
Sure you can buy their bags of fair trade, organic and specialty coffee to take home and brew: (brands like Balzac's, Kicking Horse, Ethical Bean, Level Ground Trading Ltd., Equal Exchange, Planet Bean, 23 Degrees, Beaver Rock, Califia, and Bulletproof).
But you can also step up to their best coffee bar and indulge in whatever special organic coffee is freshly brewed that day. Click here for their location.
Nature's Emporium, Burlington
Nature's Emporium's mission is to share the simple, honest goodness of natural and organic foods with our community. The Burlington location, corner of Upper Middle Road and Itabashi Way, offers bagged – plus brewed — organic, fair-trade coffee selections.
Grab a cup of perfectly prepared java while you shop. Another best coffee!
Click here for their location
5 Best Breakfasts in Burlington Ontario
What's breakfast without coffee?
Our top 5 casual breakfast eateries offer mouth-watering meals complemented with best house coffees:
1 – The Windmill –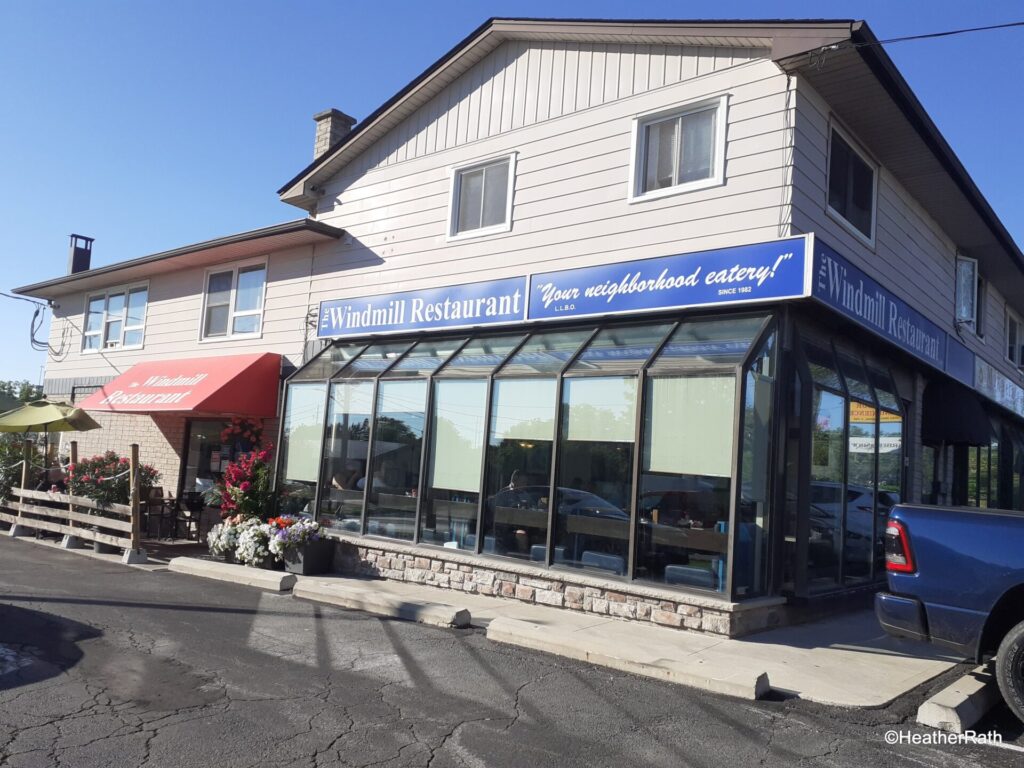 A neighbourhood landmark, this eatery on Mountainside Drive delivers on best coffee. It's bottomless! For caffeine addicts, this is a plus plus.
The menu offers home-cooked meals with a side of friendly service. Breakfast is a treat with eggs cooked eggs-actly as you've ordered. You can even get ham off-the-bone here. You're never rushed so you'll see lots of return customers who enjoy the local ambiance. Click here for their location
2 – Benedict Eatery
Bountiful breakfast. Best coffee. Healthy. Delicious. Newest popular spot at a cozy corner in Burlington's downtown Village Square.
Try breakfast and brunch favourites designed to lure you back: classic homestyle breakfast plates of bacon and eggs; waffles, pancakes and French toast.
Naturally there are other health-conscious delights and an awesome list of Eggs Benedict choices.
Click here for their location.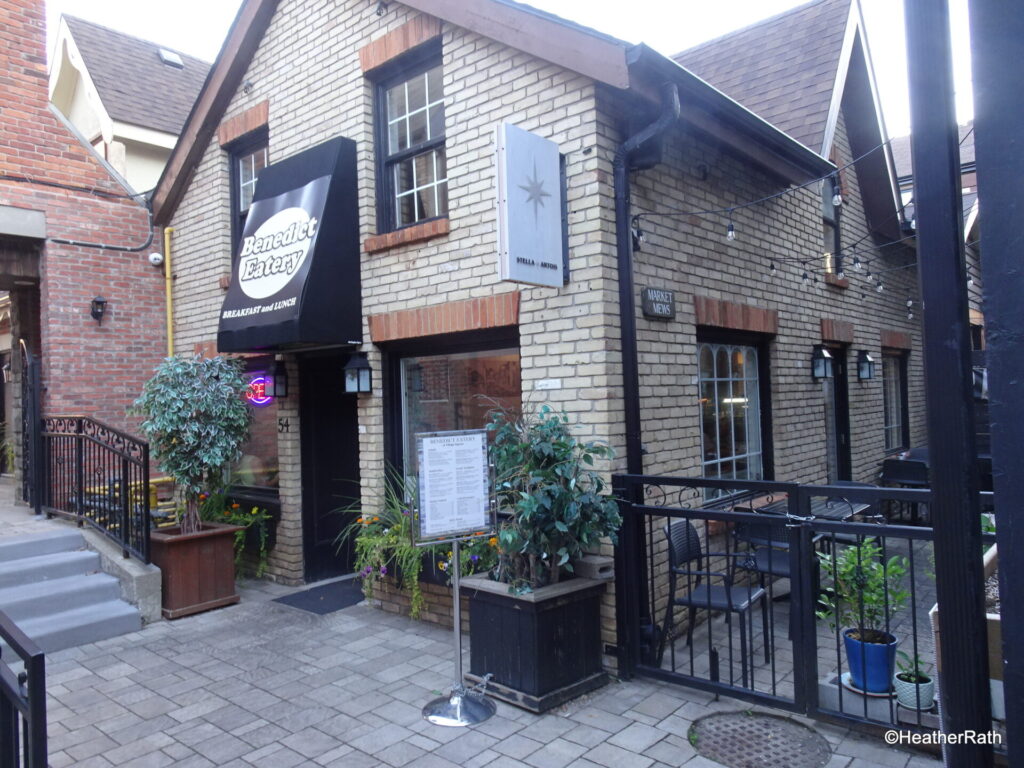 3 – Russell Williams
A Golden Oldie since the 1950s in Aldershot, this diner/eatery knows what pleases the hungry breakfast eater. It's like family here.
This is a genuine mom-and-pop restaurant. The plates are bountiful and the best coffee? All you can drink! No stingy one-cup only.
When we first arrived in this beautiful area more than 20 years ago, we asked a local…where is the best breakfast? The reply is the same today…Russell Williams.

Click here for their location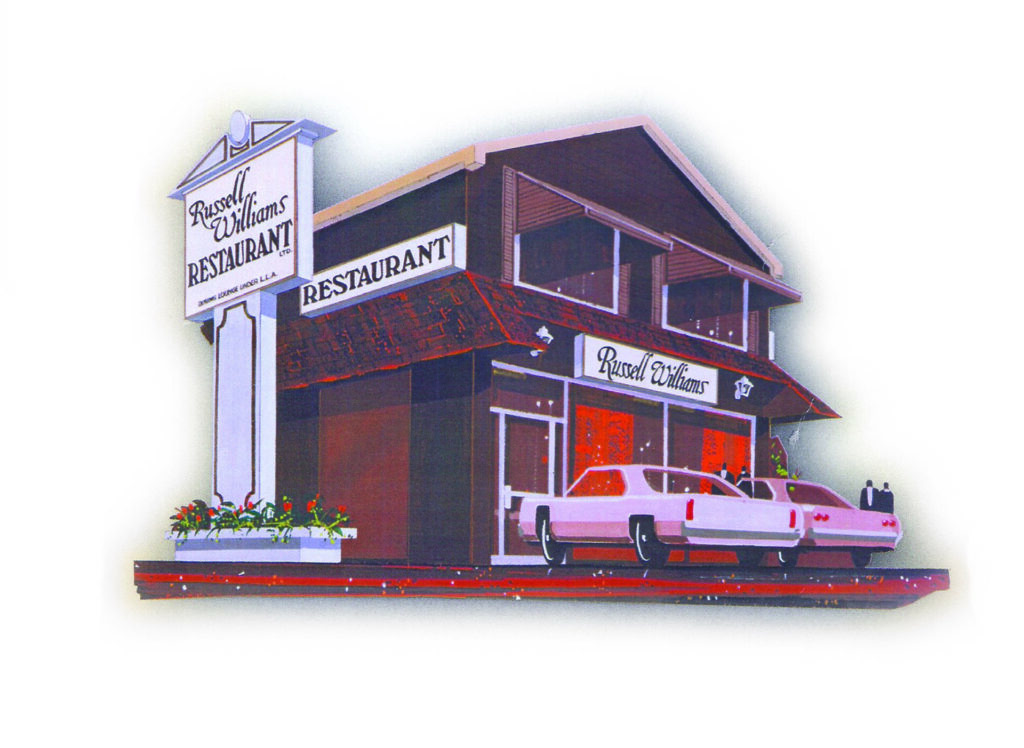 4 – Skyway Diner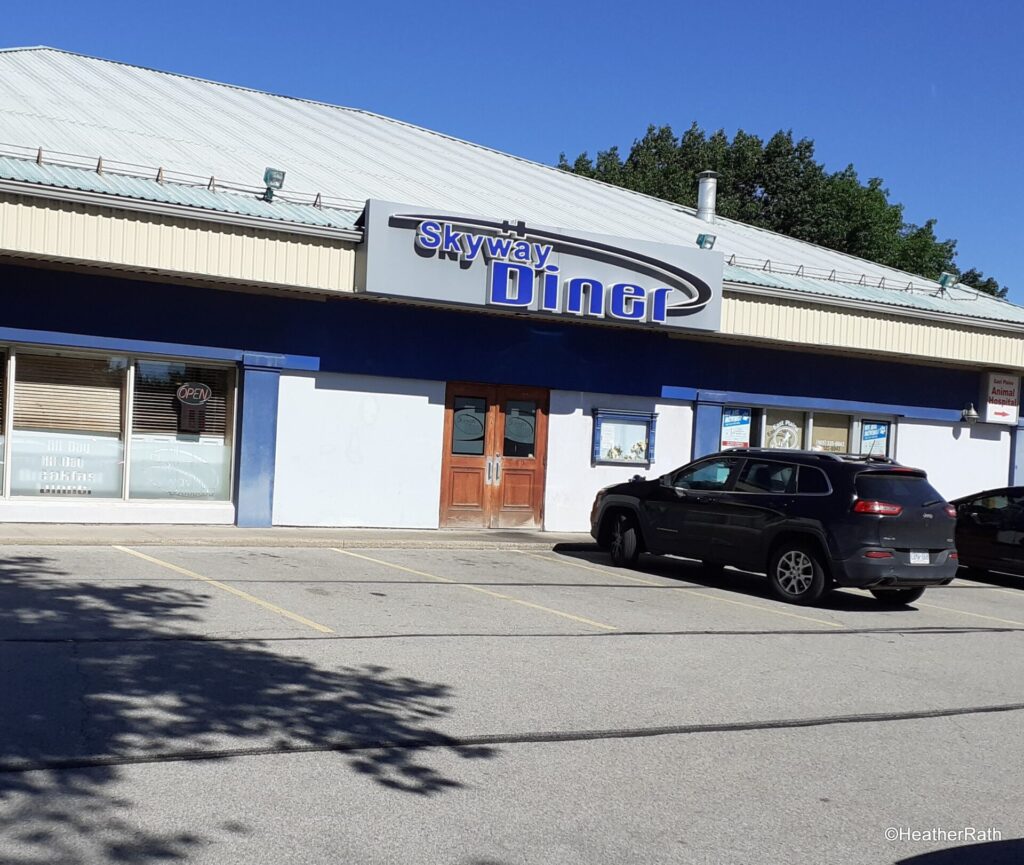 Those strawberry rhubarb pancakes are a breakfast specialty here. Especially with their best coffee!
This breakfast/brunch diner, located along Plains Road in Aldershot, is popular for a reason. Portions are large; food is tasty; service is friendly. Click here for their location.
Luk's Diner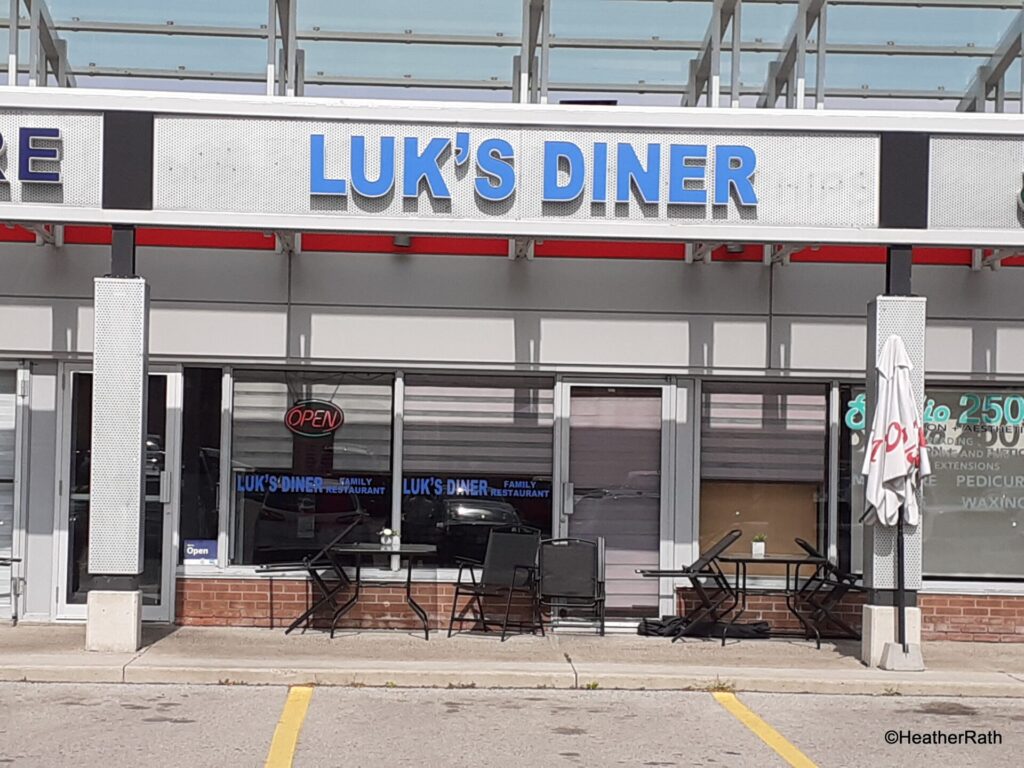 A family-owned and delicious eatery, Luk's Diner, located on Guelph Line just south of Driftwood Drive in Beacon Hill Plaza, is a genuine Burlington hidden gem. Except for those who know about it. Those who stumble across it vow to return. And no-one can understand why they didn't know about it before!
The moment you walk in, you feel like family. Food is wholesome; portions are healthy; breakfast anytime of the day; and, of course, with best coffee! Click here for their location
Just how do we know about best coffee in Burlington Ontario ?
Visit a Coffee Farm in Panama
Join us as we tour the Janson coffee farm in Panama. Learn what makes a fine cup of coffee. Then you'll appreciate what you're drinking in our Burlington best coffee outlets.
Geisha coffee
We met with Frank, an expert coffee taster – one of the two best in Panama. He travels the world tasting coffee at coffee production facilities.
This coffee farm is famous for the production of Geisha coffee. Geisha is an heirloom varietal of arabica coffee from the Geisha province in Ethiopia. This variety stands out above all others produced in Panama. Only a few farms in Panama produce Geisha; all are located on the slopes of Volcan Baru, Panama's highest peak.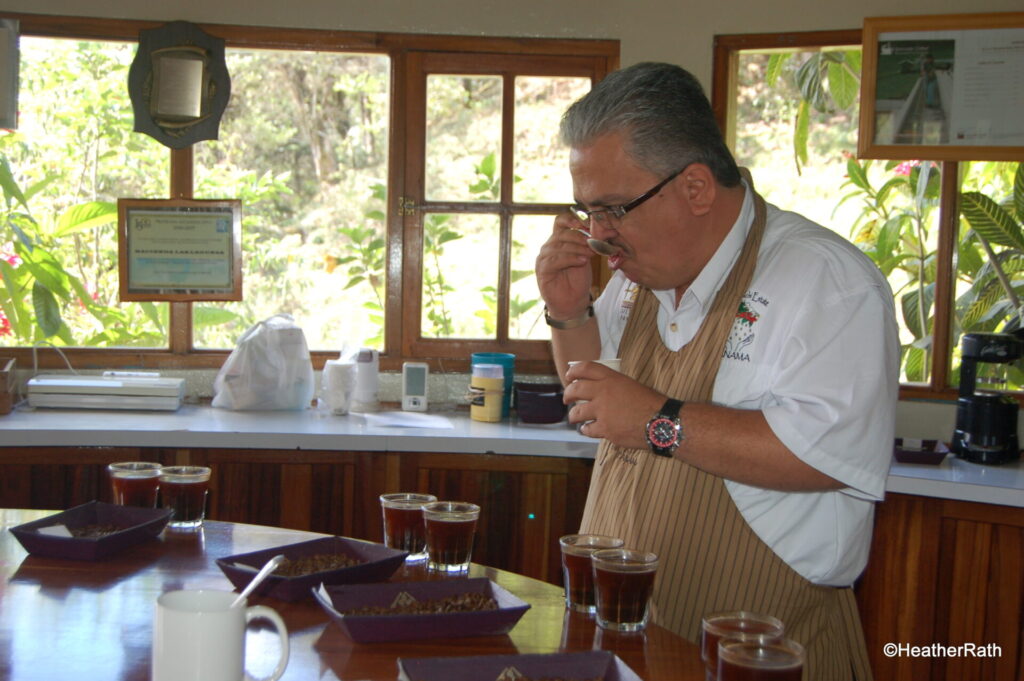 Coffee trees
A coffee tree takes 3 years to mature, then 8 years of productive life. This coffee farm was started in the 1920s by the current owner's grandfather from Sweden. It is 130 hectares (321 acres) in size. It has been a coffee farm for 30 years.
The trees are planted apart to reduce the spread of fungus and mold. Farming methods are sustainable but not organic. Just over 50% of the trees produce the Geisha variety beans.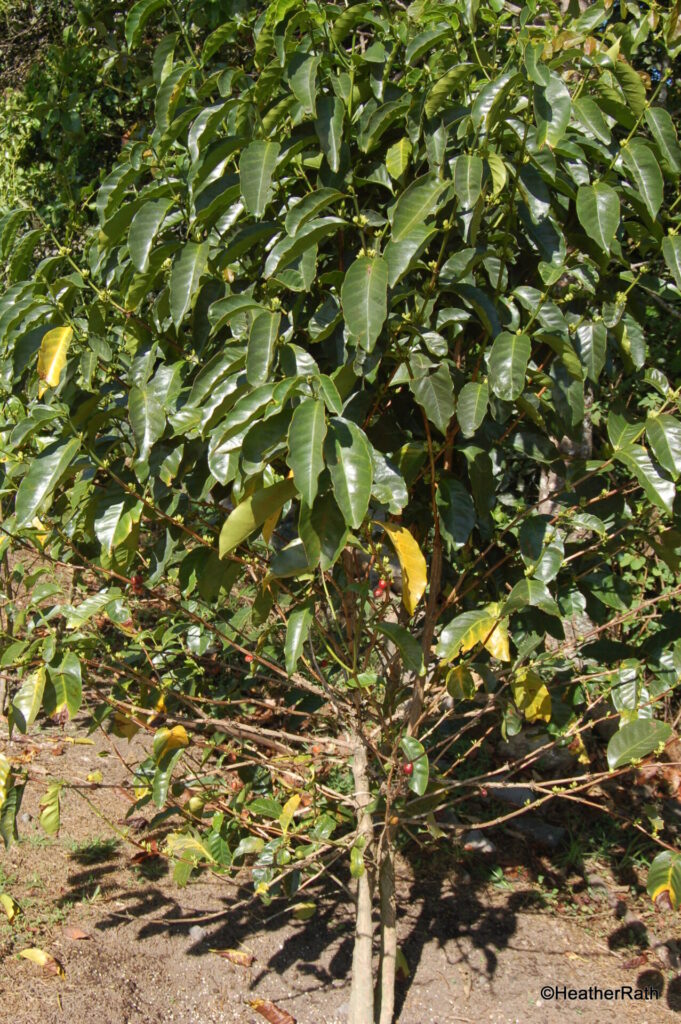 Coffee beans
Ripened coffee beans are red when they are ready for picking. The ripening process takes about 7 months. On this farm all beans are hand-picked so only ripened beans are chosen.
Large farms use mechanical shakers to force beans to drop for collection. This method is not bean selective regarding size or maturity.
After picking the beans, then what?
Picked, ripe coffee beans are washed to remove the skins. Some beans, however, are allowed to dry in the sun: this 'natural' method produces a different coffee taste. Coffee trees growing at a higher altitude produce the best coffee, but a lower yield. This farm grows some at 1700m (5577ft) and some at 1400m (4593 ft).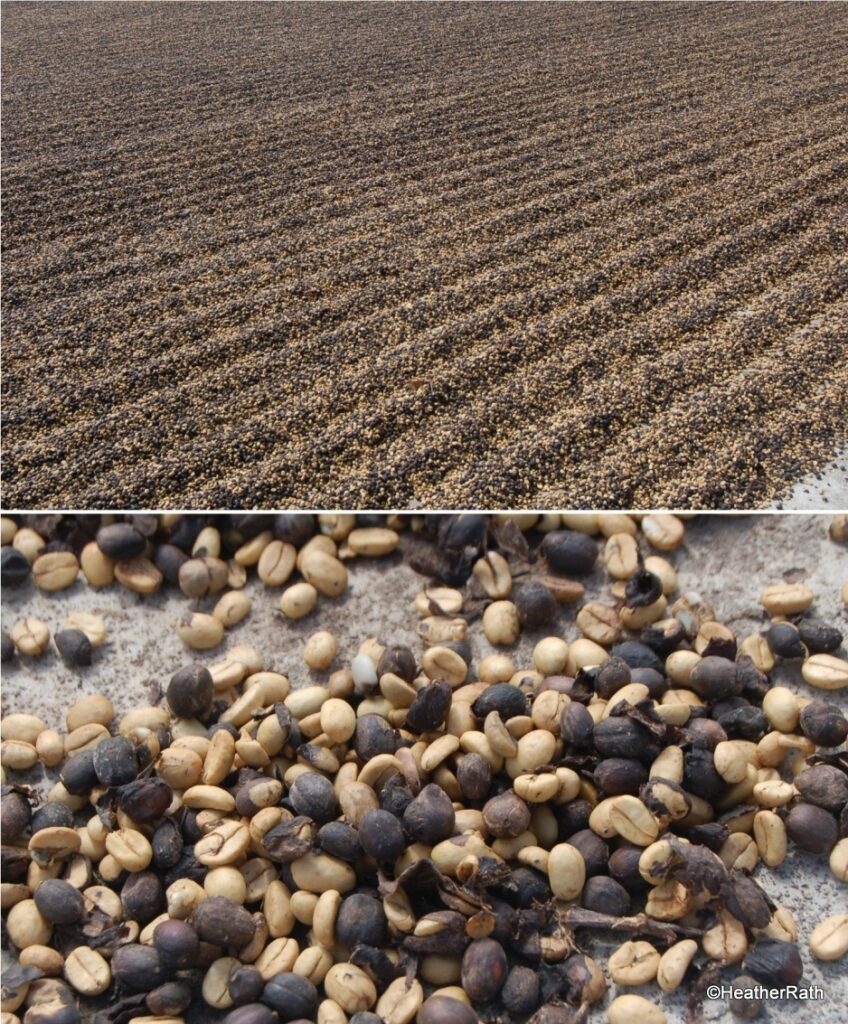 Bean separation
During washing, the beans are separated by size. The beans are also separated from 'some with skins' and 'some without'. They are dried in the sun on a large concrete pad.
What happens to the coffee skins?
The coffee skins are retained and used as an energy source (by burning) to create heat for the on-site roasting process. The skins are also used in the preparation of 'coffee berry' tea.
And then….?
Once dried the majority of the green skinless beans are bagged for shipment to coffee dealers. These dealers then sell directly to coffee producers who prefer to do their own roasting.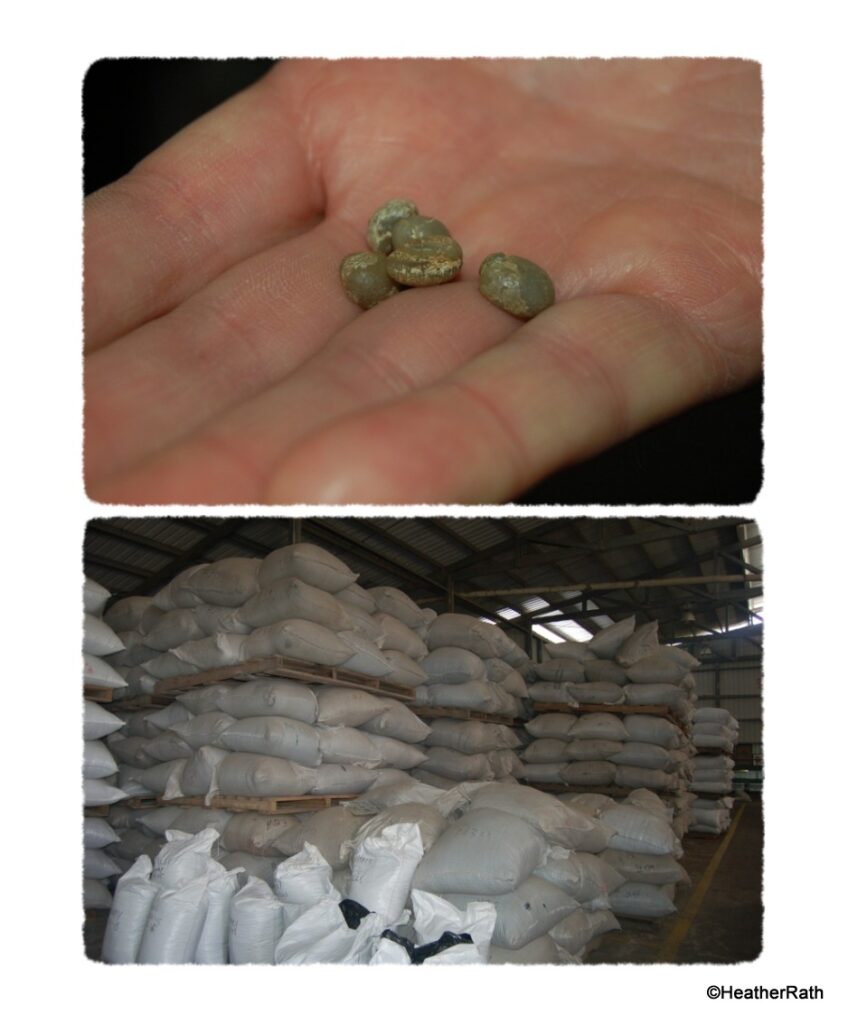 Roasting
The on-site beans are aged for 3 months before roasting. The farm produces its own roasted coffee for sale in addition to the sale of its unroasted green beans.
Some of this is sold directly to producers for their branding and some is sold as Janson branded coffee (both as beans and ground coffee).
Coffee beans roasted with some skins are considered a 'dark' roast. The more a bean is roasted, the more the subtleties and flaws of the bean are undetected. The best coffees have a light to medium roast.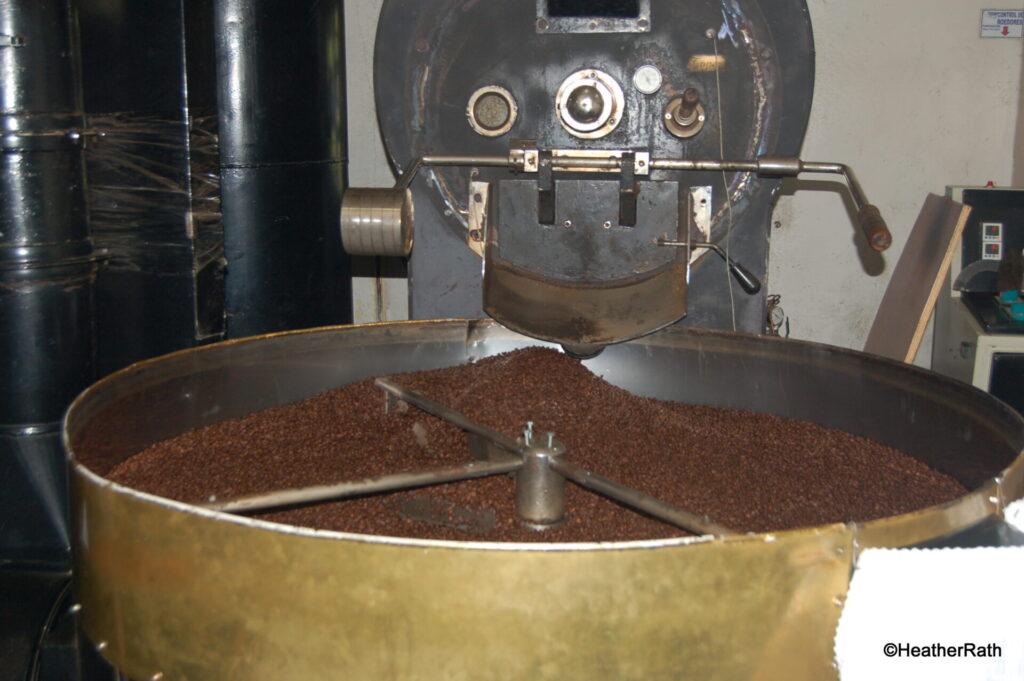 Taste testing!
We sampled two coffee drippers–with bamboo filters–of Geisha coffee. One was naturally produced (skins dried in the sun and then separated) and one produced by washing the beans to separate the skins. We preferred the naturally produced Geisha, though some in the group preferred the other. The Janson Geisha is noted for its "remarkably soft character, with its floral and citrus overtones and for being sweet and balanced".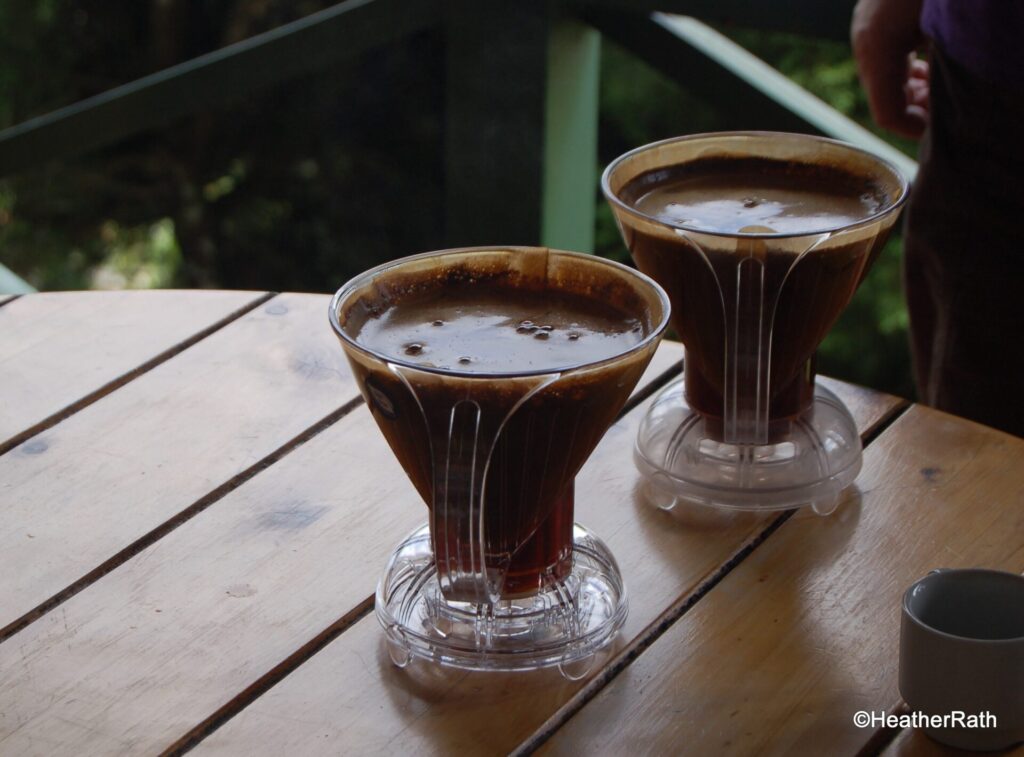 Are you in Panama now? Book your day trip to a Coffee Farm by clicking here.
Conclusion
Hopefully this short background will contribute to the appreciation of your ' best coffee in Burlington Ontario '
More Blogs from Panama
See our other blogs from Panama
Be a Guest Blogger
We welcome guest bloggers – contact us here with the tag 'blogger'.
Affiliate Links
This post may have affiliate links, which means we may receive a small commission (at no extra cost to you!) if you choose to purchase through them. Here's our privacy policy for more info.