Singapore-The Trip That Never Happened
One year ago this month, we planned to fly to Singapore. Then COVID restrictions appeared, we cancelled, and now we drool over the sights, sounds, and tastes of the trip that never happened.
Singapore
Singapore is a republic, a sovereign island city-state in maritime Southeast Asia. It is about the same size as Bahrain.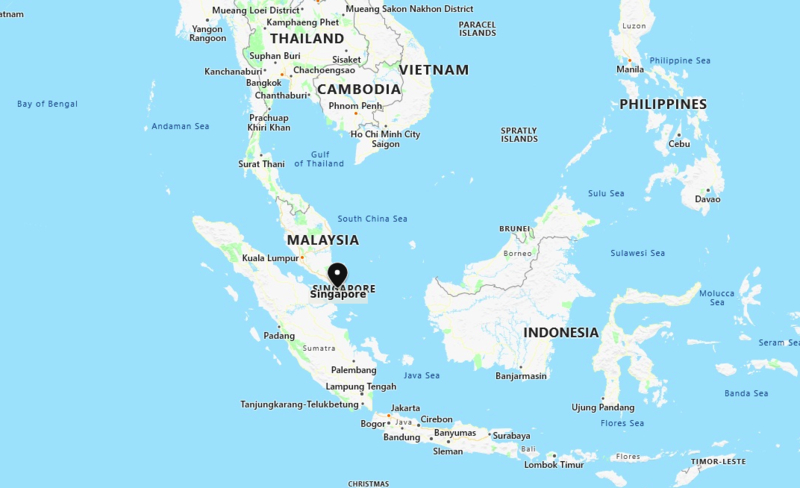 Singapore Sling Famous Cocktail
The Singapore Sling is a classic gin cocktail. The story goes it was developed around 1915 by bartender Ngiam Tong Boon at the Long Bar in Singapore's Raffles Hotel.
Though its origin is debatable, this famous libation is a semisweet, sparkling fruity punch.
The recipe is almost always different. Few agree on its formula or ingredients. Many claim to concoct the "original" Raffles version. But don't be fooled: that recipe was apparently lost in the 1930s.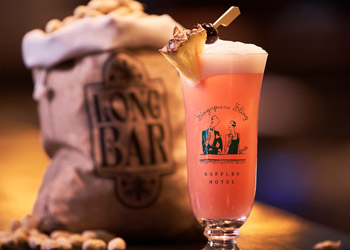 Singapore Sling Origin – True or ?
Following the turn of the 20th century in colonial Singapore, Raffles was the gathering place for the community. Long Bar was the watering hole where gentlemen nursed glasses of gin or whisky.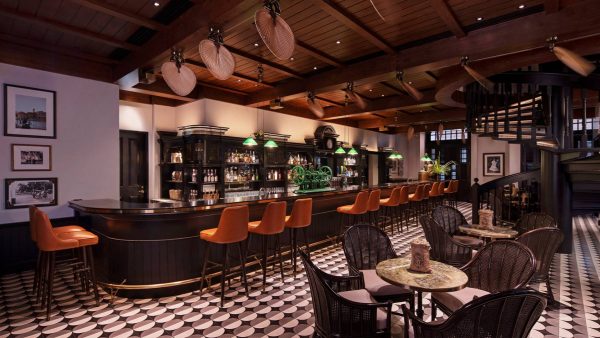 Unfortunately, etiquette at the time decreed women could not consume alcohol in public. Teas and fruit juices were their beverages of choice.
Ngiam Tong Boon decided to create a cocktail that looked like plain fruit juice but was infused with gin and liqueurs. By producing a pink beverage, he gave it a feminine flair. Then he skillfully added shots of clear alcohol, leading customers to think the new cocktail was a socially acceptable drink for women. Instant success!
Haw Par Villa Asian cultural park – Tiger Balm
Most of us are familiar with tiger balm, that small jar of medicinal ointment. Like many consumers, you probably thought the balm originated in China. Not so.
Tiger Balm Garden is the former name of Haw Par Villa Asian Cultural Park, an 8.5 hectare Asian cultural park. Both the park and the famous Tiger Balm ointment are gifts to the world from Singapore millionaire philanthropist and entrepreneur extraordinaire Aw Boon Haw.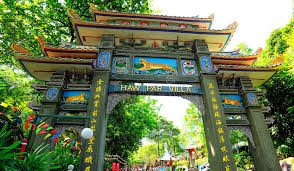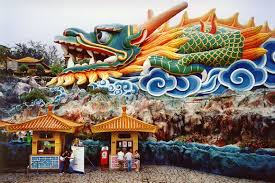 Tiger Balm ointment
Tiger Balm's herbal ingredients of camphor, menthol, cajuput oil, and clove oil produce a safe and effective treatment.
According to promotional literature (and current testimonials), the healing ointment provides soothing relief for aches and pains, restores balance during current crazy fast lifestyles, and transmits a sense of wellness to body and mind.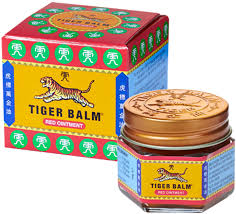 Haw Par Park is eclectic
This eclectic park is a treasure chest of Asian culture, history, philosophy and religion: quirky yet enlightening.
Two Essential Tours: First
Do try two tours. The first is, 'Finding Your Tao In Haw Par Villa: The Tiger Balm Garden Story'.
This tour combines the park's history with fascinating stories of Chinese folklore and philosophy.
Second: Ten Courts of Hell in Haw Par Villa
For those hell-bent on adventure, try the Ten Courts of Hell tour. This twilight hour fantasy focuses on Death and the Afterlife in Haw Par Villa.
Fascinating, this tour highlights dioramas depicting the infamous Ten Courts of Hell. In fact, note this disclaimer…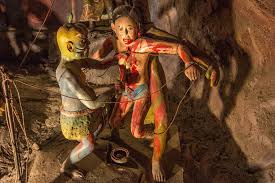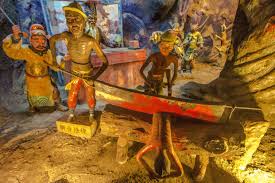 …Warning
Visitor discretion and parental guidance are advised for those brave souls heading to the "Ten Courts of Hell". The warning pertains to the graphic nature of exhibits.
Buddha Tooth Museum and Temple
Located in Chinatown, this $62 million temple was erected in 2007 to house Buddha's tooth.
Whence came the tooth?
The tooth is a relic recovered in 1980 from a collapsed stupa in Myanmar.
The Big Question?
The big question: did the tooth really belong to Buddha?
Experts have questioned the tooth's authenticity. They agree it is most likely "the tooth of a cow or water buffalo, but definitely not a human."
Worth a Visit?
Yes.
Because?
The temple itself is most impressive. Multiple floors feature dedicated ceremonial spaces in which to pray and meditate.
Plus, you can gaze upon splendid buddha statues and nagas (the popular Southeast Asian dragon-snakes that guard sacred relics).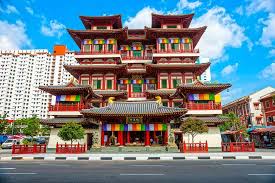 Legendary Street (Hawker) Food
Because Singapore is home to a worldwide populace, the scope of street food markets is legendary. Sample the following hawker sites:
Newton Food Centre: Remember the Hollywood hit Crazy Rich Asians? In one of the film's early scenes, this centre, with close to 100 hawker stores, is a prominent foodie star.
Hmmm. Let's try barbeque sambal stingray or dig into a plate of savoury duck noodles.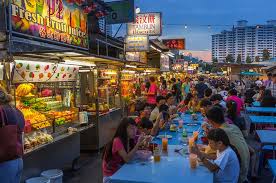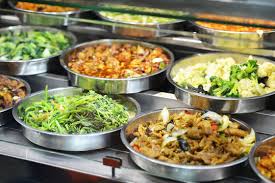 Amoy Street Food Centre: A favourite affordable lunch spot for professionals and white-collar workers from surrounding bustling businesses.
Hmmm. Sample classics like fish porridge, yellow noodles in a thick, savoury gravy (lor mee), or a gourmet noodle dish that fuses Japanese ramen with prawns, roast meat and dumplings.
Maxwell Food Centre: found in a storied neighbourhood of pre-war shophouses and various places of worship.
Hmmm. Taste local foods like chicken rice or Eurasian favourites of shepherd's pie and devil's curry (spicy curry flavoured with candlenuts and vinegar).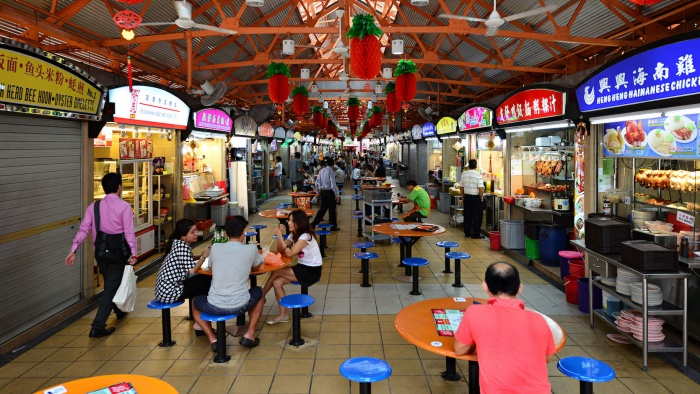 International Cuisine
Throughout the island, you can taste-test international cuisines like Indian, Korean, Vietnamese and more; satays for every taste; vegan dishes…eating here is a foodies' delight!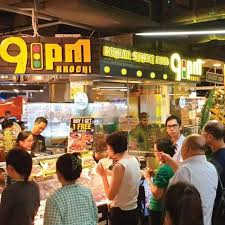 But wait! Much more….
…sightseeing we mean. Here's a quick overview, take your pick! But realize this is like the Singapore food markets. Only a sample of what's available to experience on this uniquely diverse island.
A former WWII British underground command centre inside Fort Canning Hill, this museum unveils the truth behind "the worst disaster and largest capitulation in British history".
This museum is dedicated to all those who lived and died in Singapore, in particular the Changi area, during the dark years of World War II.
Check out this centre to retrace the footsteps of Singapore's early pioneers. Discover the personal stories of people who made Chinatown their home.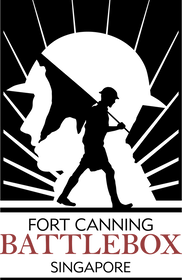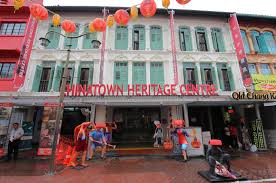 To Go List
We plan to visit this fascinating country when COVID ends. It's on our to go list.
COVID

update
Click here for COVID travel information.
Sights and Sounds of Singapore
Accommodation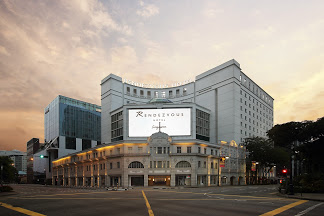 We planned to stay at the Rendezvous Hotel with a central location
Travel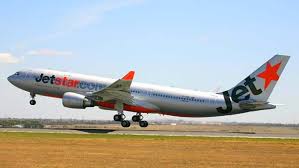 We had our flight on Jetstar already booked
Tourist Information for Singapore
For Singapore tourist information, click here
For Singapore Visa information, click here.
Travelled: We would've travelled March, 2020
Se our other blogs from Southeast Asia