Tennis, Bistros, and Art in Paris
Paris Trends: tennis, bistros, art
It is an art to play the game of tennis, now in the spotlight at the French Open.
It is an art to sip café and dine on Parisian cuisine at your local bistro.
It is an art to discover and view famous sculpture and paintings in Parisian galleries.
Tennis at Roland-Garros
Currently high on the professional sports radar this month is the popular French Open at Roland-Garros Stadium. The location lies on the east side of Paris in the Bois de Bologne area.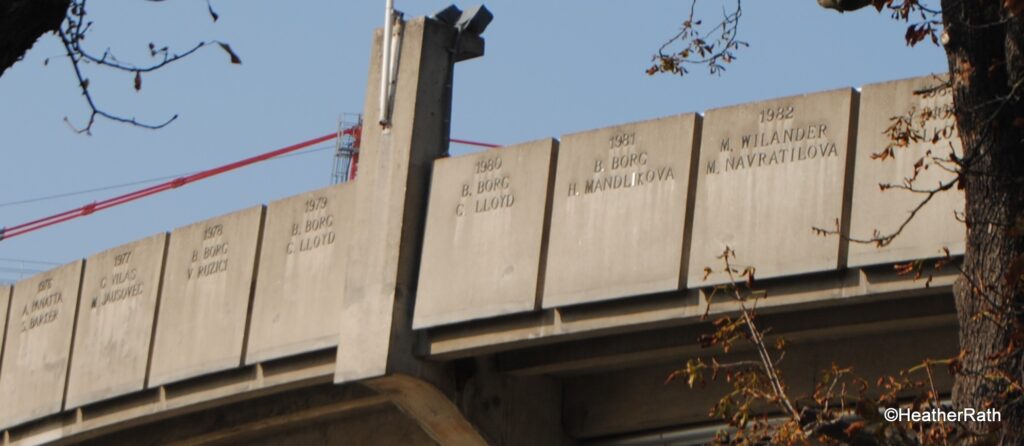 With newly renovated courts, this clay court tournament attracts the elite of the tennis world.
To get to Roland-Garros from downtown take a taxi (~15 euros) in <10min or as we did take the Paris Metro line 10 to the Porte D'Auteuil stop. Then right on Boulevard Murat, then right at Boulevard D'Auteuil until you arrive at the stadium. Takes about 10 min. Here is a map. Or you can ask locals. We did!
2018 winner
Check out this photo of Raphael Nadal, 2018 champion of the French Open. It shows the exhausted athlete sprawled on the court after his hard-fought win.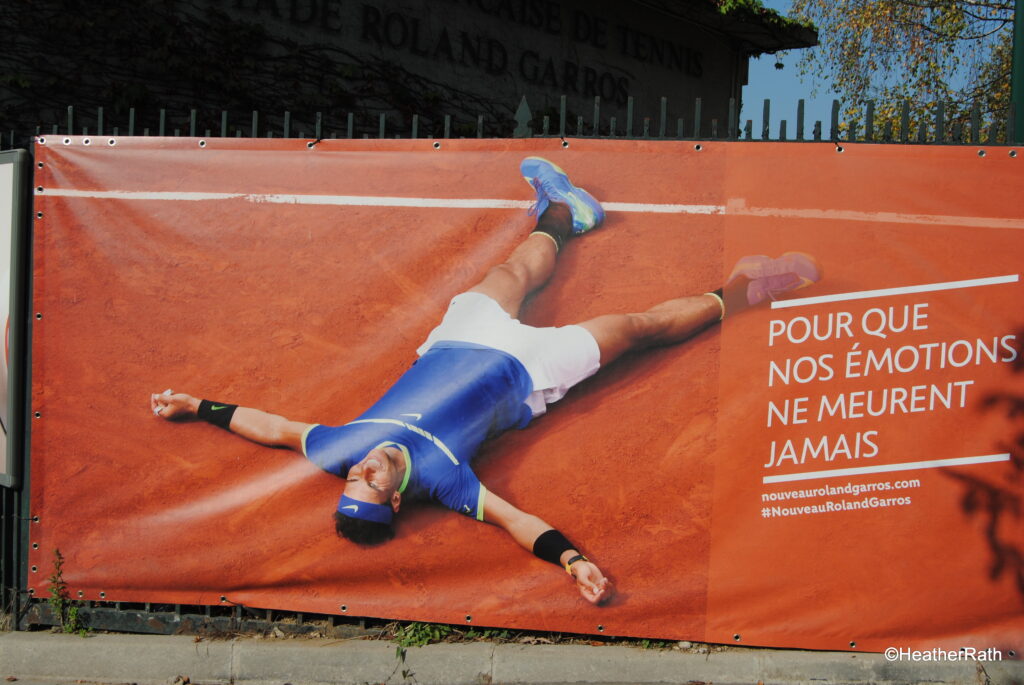 2021 winner
Still watching and waiting…!
A Famous Landmark – Les Deux Magots on St. Germain
The name, "Les Deux Magots" ("two Chinese figurines"), comes from a novelty shop that once occupied the same premises.
Founded in 1812 at 23 Rue de Buci, the bistro/café transferred to Place St-Germain-des-Prés for expansion in 1873.
The two statues that adorn the café today stand as witnesses to the former era.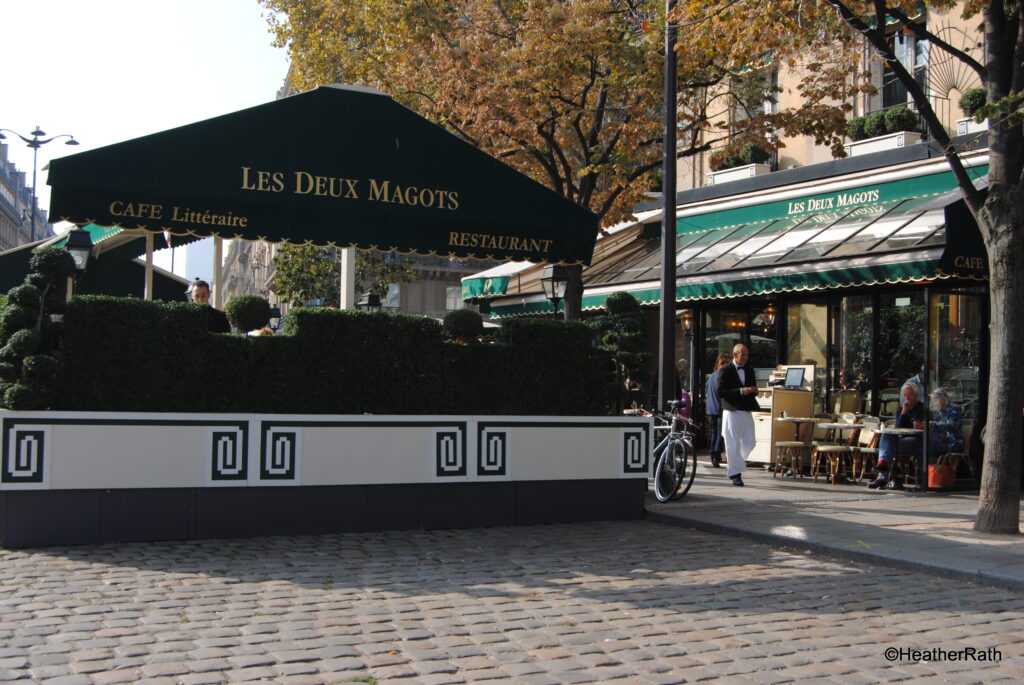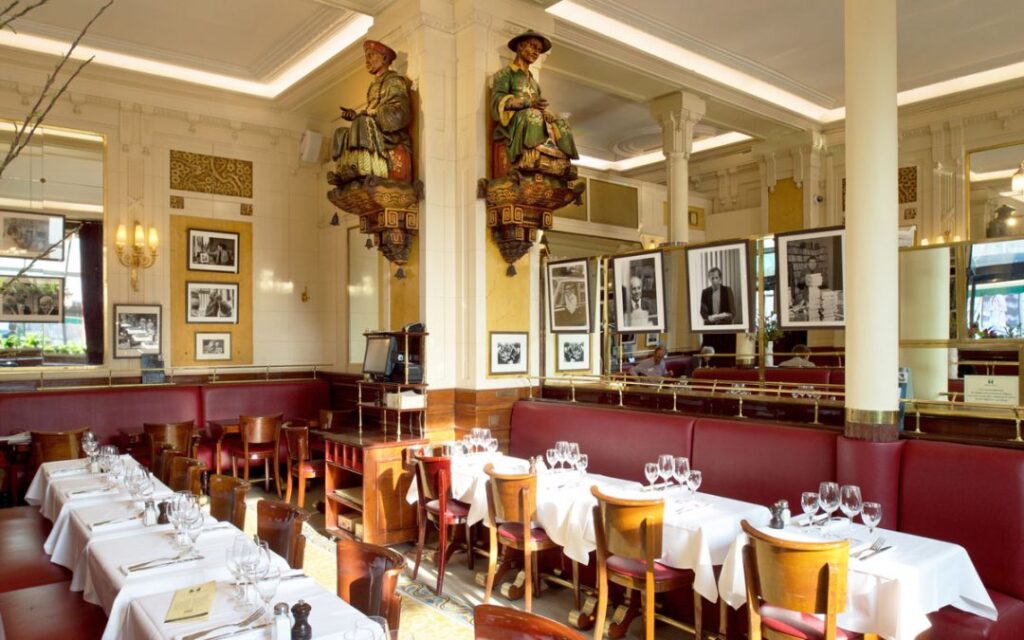 Adding alcohol
In 1885, the shop segued to an alcohol-serving café and kept the same name.
Famous Patrons
Numerous famous patrons frequented Les Deux Magots. Among the artists, writers and thinkers were Pablo Picasso, Fernand Léger, Ernest Hemingway.
The café also hosted Surrealists supported by André Breton, and Existentialists like Jean-Paul Sartre and Simone de Beauvoir.
Re-opened now after COVID
Current news reports show pleased patrons once again sitting in Les Deux Magots.
Eye-catching Etro shopping
Another eye-catching store on Rue Saint Germain is Etro.
The caption on the display window reads "In Case of Emergency Compulsive Shopping, Break Glass".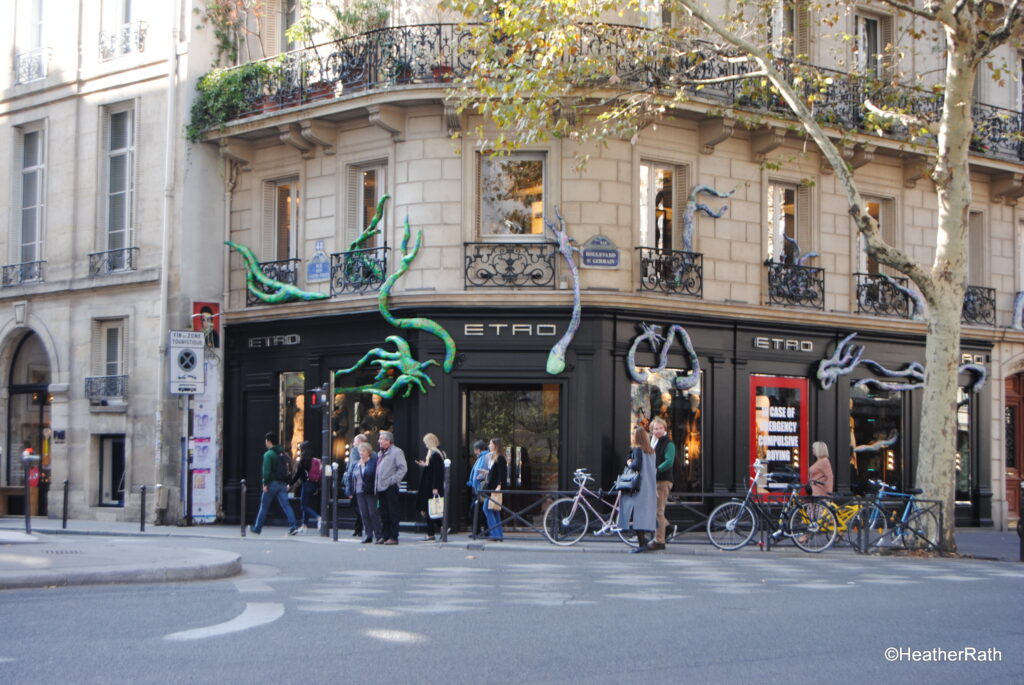 Art: The Eugène Delacroix Museum
This museum, featuring thousands of Delacroix works, is not on your regular tourist stop.
The site is the artist's last apartment and studio.
It contains over 1,000 of his works – paintings, sketches drawings, writings.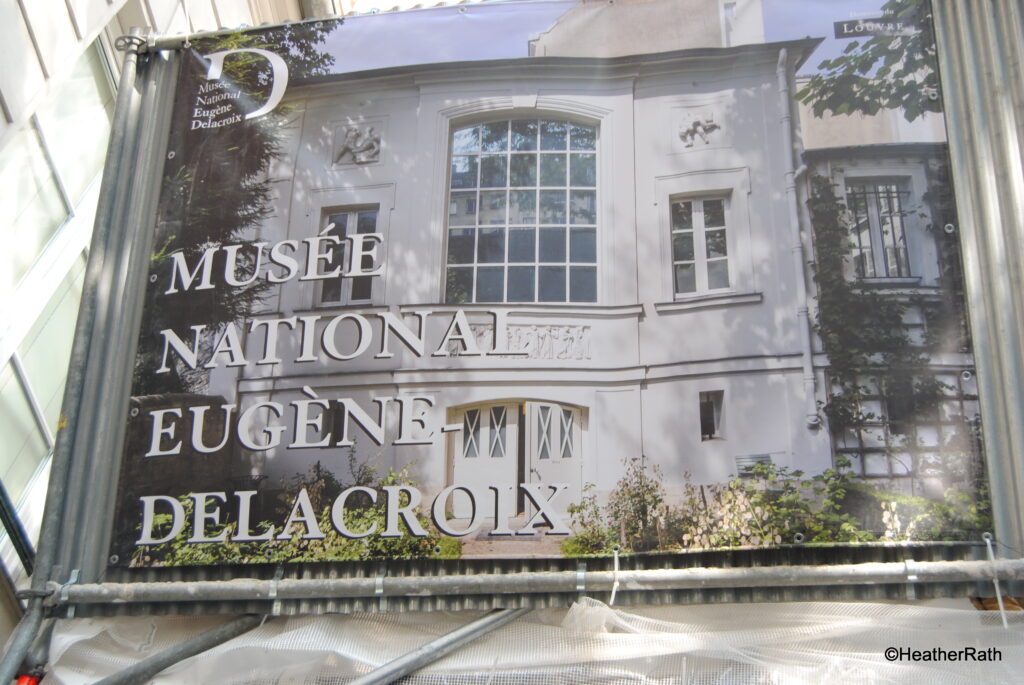 The Delacroix Legacy
Since Eugène Delacroix lived most of his life in Paris, each of the city's different neighborhoods has retained traces of the great painter's life and work.
A prolific painter, he completed 9,140 pieces including paintings, pastels, watercolors and drawings.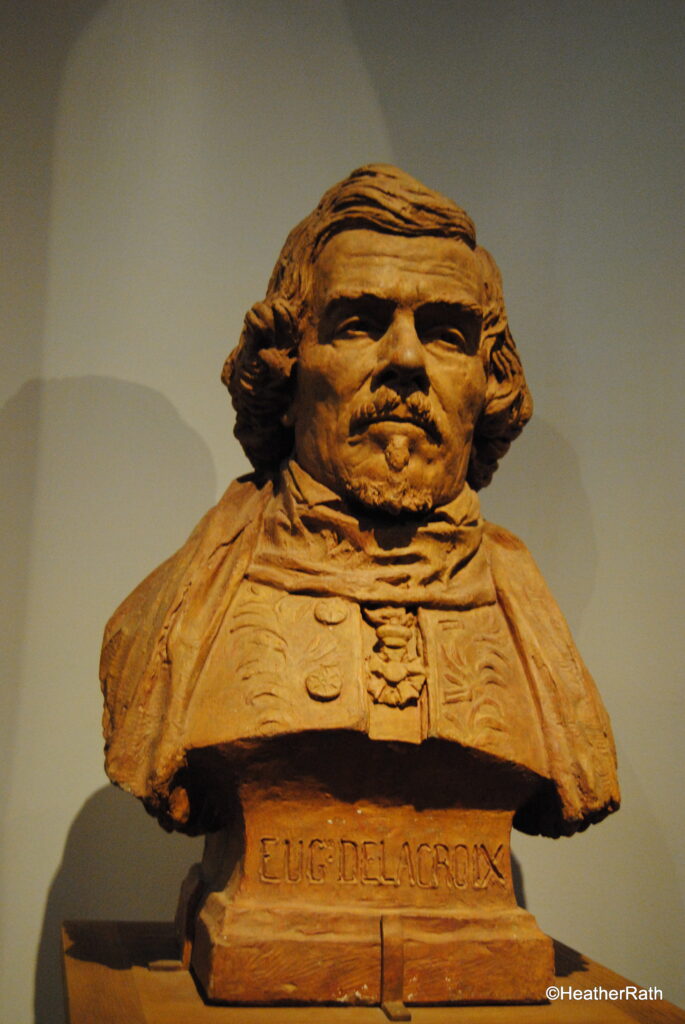 Religious Works by Delacroix
Delacroix received a number of commissions for religious paintings. Some of his most remarkable work is found in the churches of Paris.
Artist's Famous Religious Painting
The 'Virgin of the Sacred Art' by Delacroix is found in this out-of-the-way museum.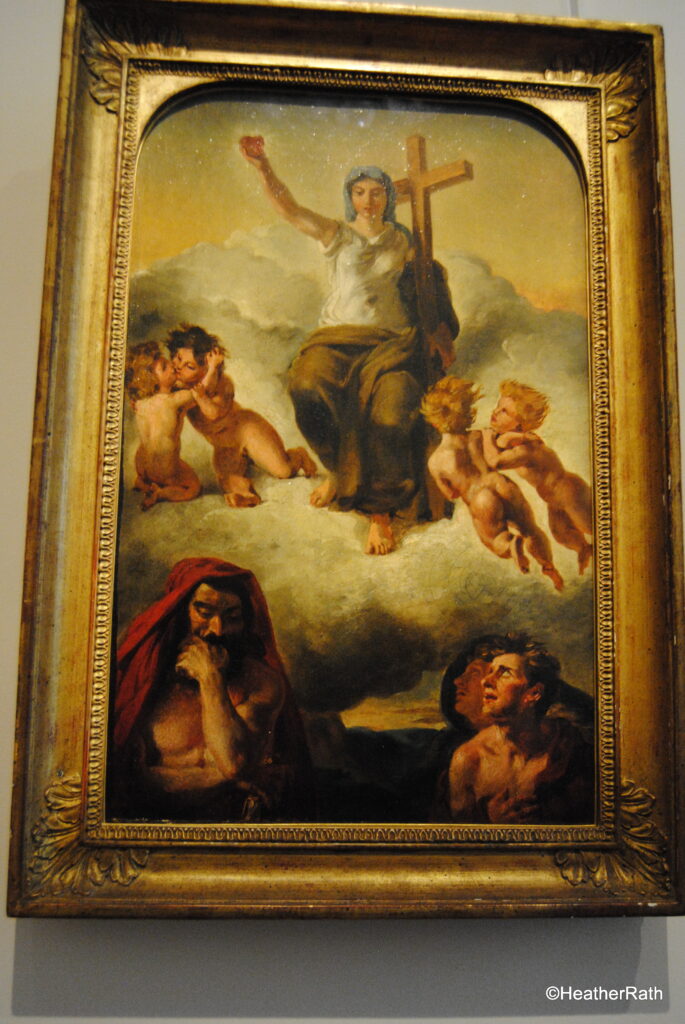 The (Aristide) Maillol Museum
The Maillol Museum is intimately connected with Dina Vierny, the artist's model and collaborator during the last ten years of his life. Following Maillol's death, Vierny was determined to devote a museum to him.
Today, this museum houses a broad panorama of Maillol sculptures, paintings, drawings, and tapestries.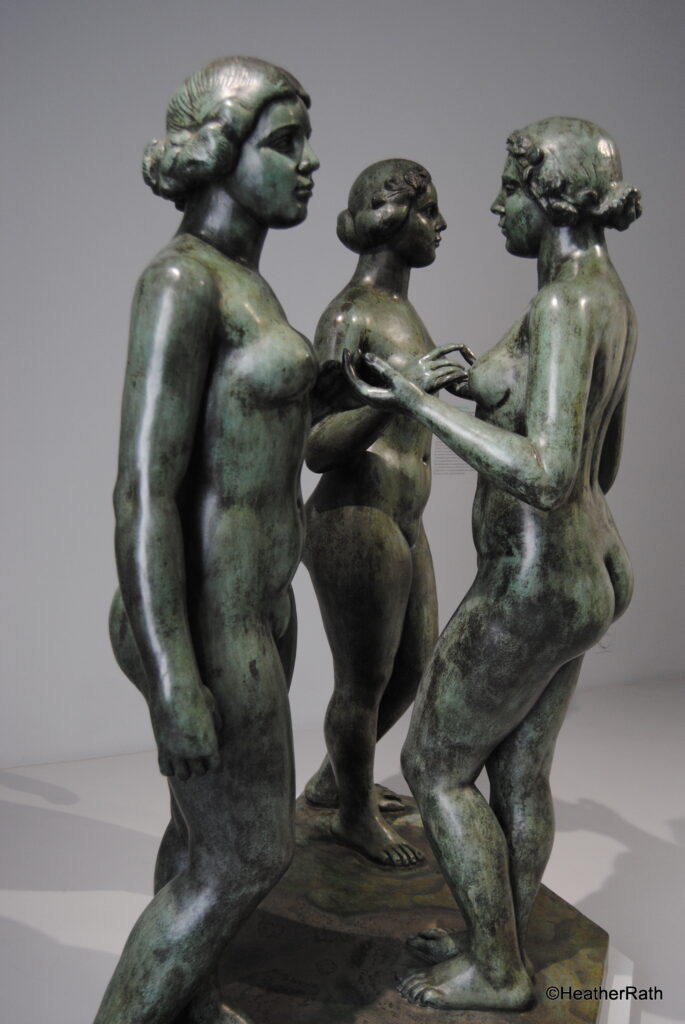 The Art of Giacometti
Also in the Maillol Museum, we visited a special exhibition of Alberto Giacometti (another of our favourites).
Although showing his paintings and drawings, the Swiss-born and Paris-based artist is most famous for his sculpture.
Long, lean figures
Giacometti is best remembered for his figurative work. His renditions helped make the motif of the suffering human figure a popular symbol of post-war trauma.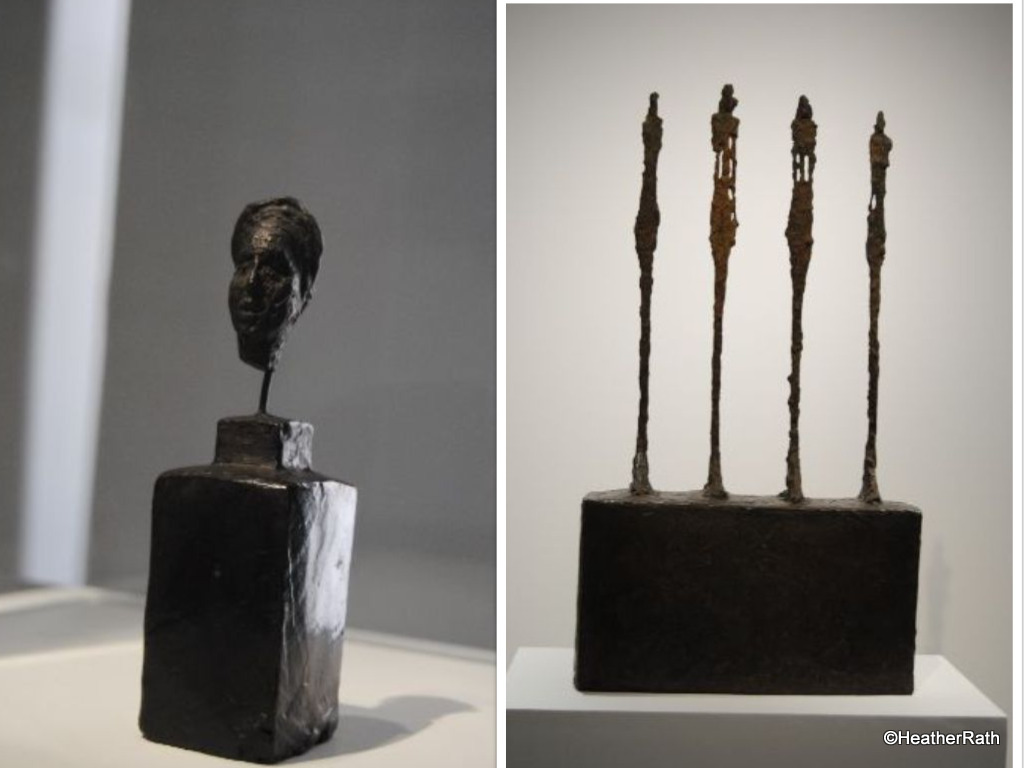 The Art of Music
Outside the Paris Opera House, we spied these three young musicians on their way to rehearsals.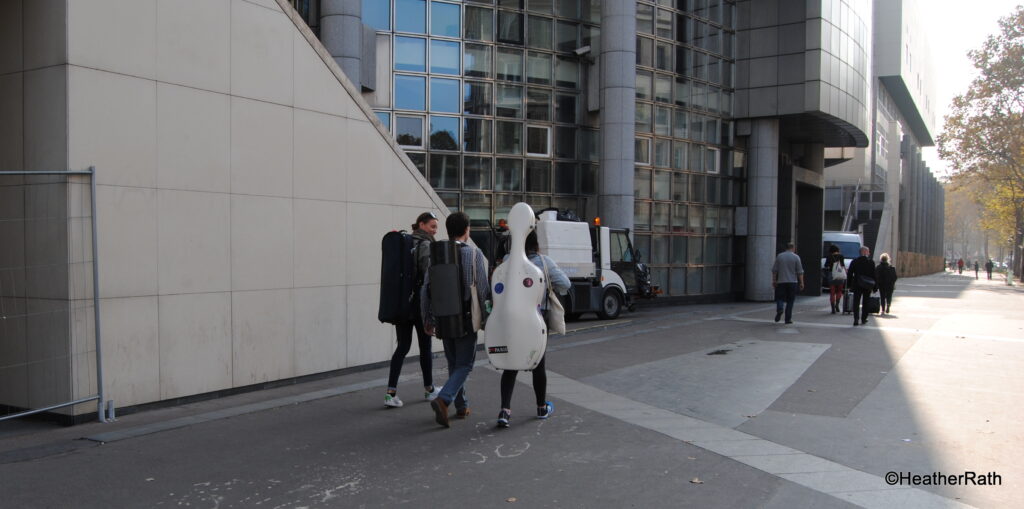 COVID

update
For information on Covid for travellers to France, click here
Sights and Sounds of Paris
How to Get There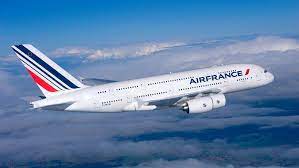 Where to Stay
We stayed in Hotel Citadines Bastille Gare de Lyon. It was reasonably priced, well located in the 11th Arrondissment. @ min from a Metro stop and <10min from Gare de Lyon. Many nice bistros in the area. For more accommodation click here. Paris info click here.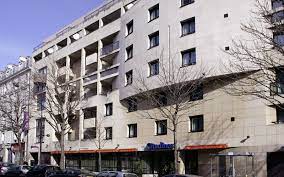 Getting Around
The Paris Metro is the best. There are multi day tickets available to allow unlimited use. There are trains to all parts of France and Europe. For Paris transportation needs click here. Of course taxis are always available for those in a hurry. Electric share scooters are available for the brave (or foolhardy).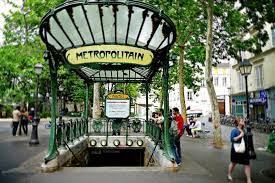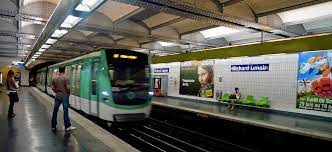 Visas for France
All the information for visas is here
Read our other blogs from Europe
Travelled: November, 2018