Port – the taste of Porto
Sipping a glass of port in Porto, Portugal, means tasting the lifeblood of this romantic seaside country.
UNESCO World Heritage site
Located along the Douro River estuary in northern Portugal, Porto earned a registered UNESCO World Heritage Site in 1996.
Porto is Portugal's second largest city. The first is the capital city of Lisbon.
Home of many port wineries
Vila Nova de Gaia, home of many port wineries, lies on the south side of Porto, across the Dom Luis I Bridge.
Here we began our taste testing. This town is home to many wineries famous for their port production.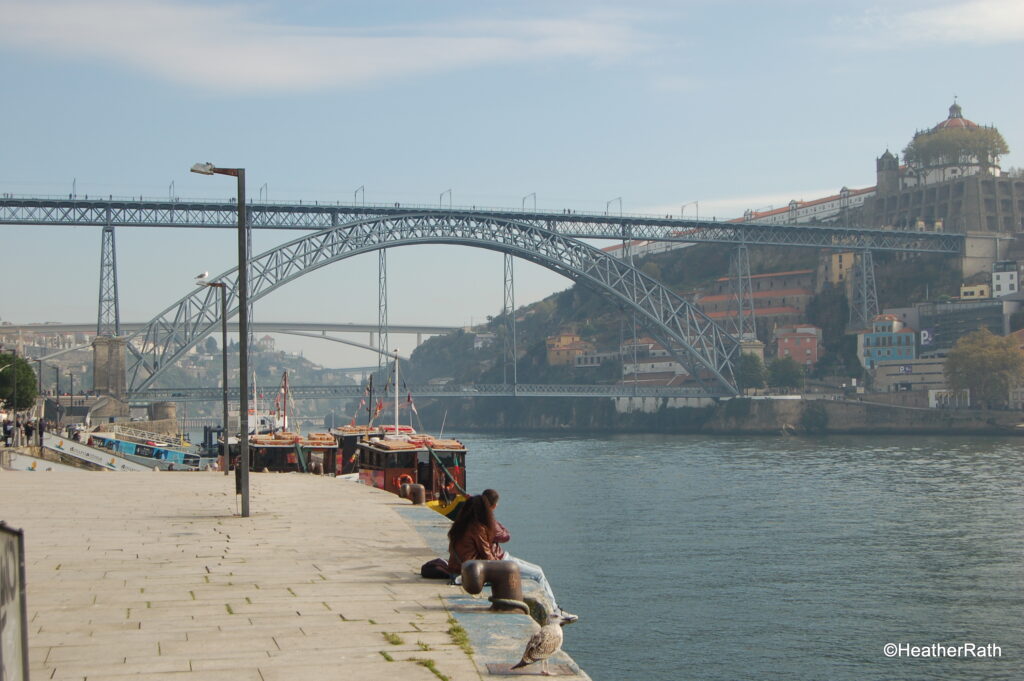 Port and the Climate
The term 'port' is used for specific wines. These must originate from vineyards located in a designated inland area along the steep slopes of the Douro Valley.
The climate here is perfect for growing the grapes. Temperatures may exceed 40C (104F) in the summer.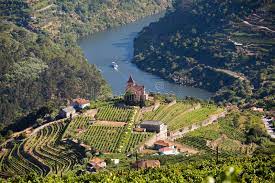 Taylor's
Taylor's Port Winery is a family managed business since 1692. One of the oldest distilleries in Porto.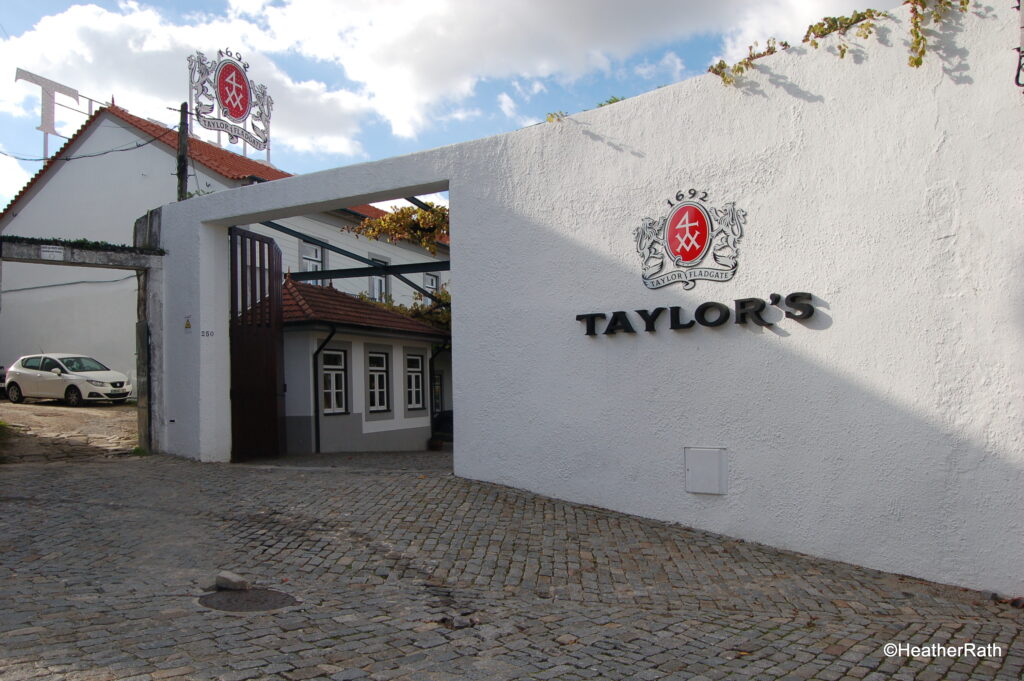 Taylor's Tastings
To enjoy Taylor's tastings, staff suggested we first try its professional in-house tour. No problem!
Harvesting of Grapes may include Stompers
The harvesting of grapes is by hand due to the steep terrain of the Douro Valley.
Several area vineyards produce the wine/port in the traditional way. Grape stompers (hired at a low wage) must stomp in unison for two hours! Another hour of music and dance ensures the grapes are properly 'pressed' to release their juices.
Today, however, most wineries use mechanical crushing.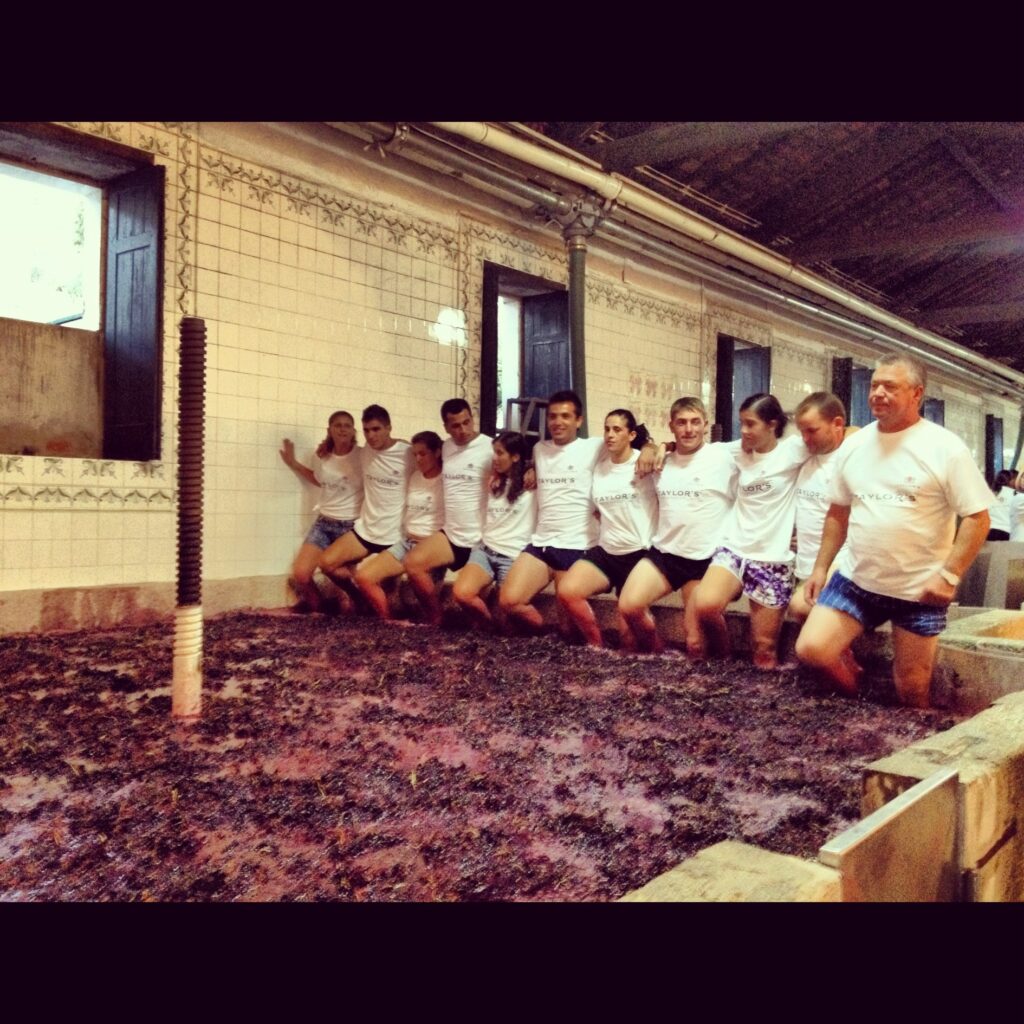 The Birth of Port: Fermentation Brings Sweetness
The grape skins are kept in constant contact with the juice.
Fermentation is halted before all sugars ferment. This results in port's 'sweet' taste.
The addition of a colourless and clear distilled alcohol (no odour or colour to 'contaminate' the wine) brings the alcohol content to 20%.
Port is the result!
Port and Ageing
All ports are initially aged 2-5 years in barrels or casks. Barrels hold ~150 litres while casks hold up to 10,000.
At this stage, the liquid is now separated. Separation depends on the analysis, type of grape, and the climate/area in which it grew.
Some port is bottled to finish its ageing, like Vintage Port and Crusted Port.
The remainder is left to age in barrels or casks.
Maturation is faster in barrels due to increased contact with oxygen.
Angel's Portion
The volatile portion that escapes from the wooden containers during ageing is referred to as the "Angel's portion".
Types of Ports
Ports aged longer in wooden containers and then bottled are known as Ruby Ports, Late Bottled Vintage, and Tawny Ports.
Green grapes produce white ports.
On to Graham's Distillery
In our thirst for more (knowledge!), we moved on to Graham's Port Winery established 1820.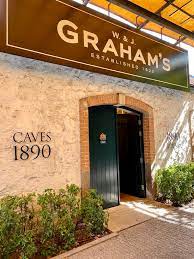 Expensive bottles
The most expensive bottle of port sold to date by Graham's is 9,300 euros (Cdn $13,664).
To celebrate Queen Elizabeth's 90th birthday, the company presented her with a few bottles of its 90-year-old port. That same 90-year-old batch sold for 1200 euros (Cdn $1760) each.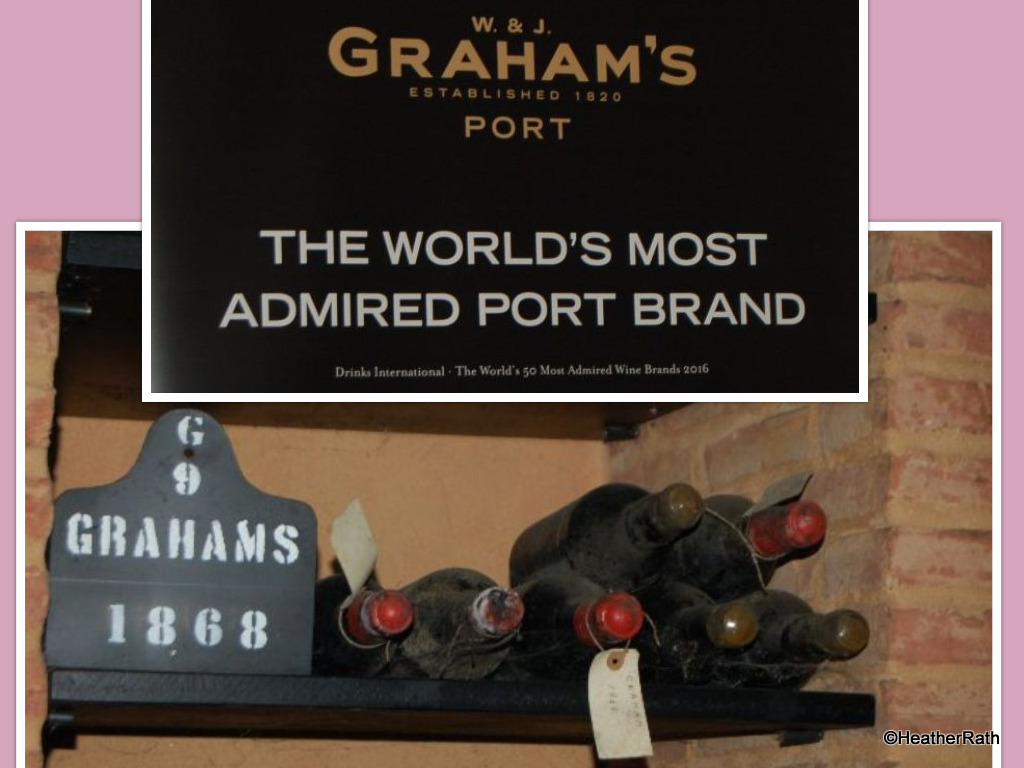 Premium Tasting
Following the tour, we enjoyed 'premium' tasting.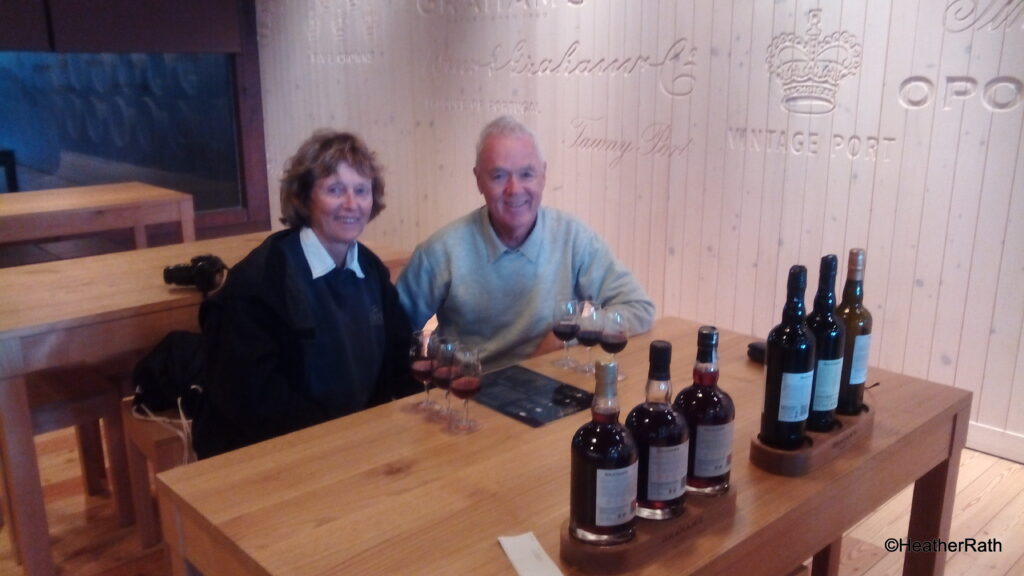 Good to Know – Sediment
If you find sediment at the bottom of your bottle of port, the port is still ageing.
No pain
We tasted three different Tawny ports and three different Vintage ports.
After tasting six different ports at each of two port wineries, we felt no pain.
More wineries
Welcome news…over ten wineries in this area!
Visit Porto and Vila Nova de Gaia
Tourism for the area click here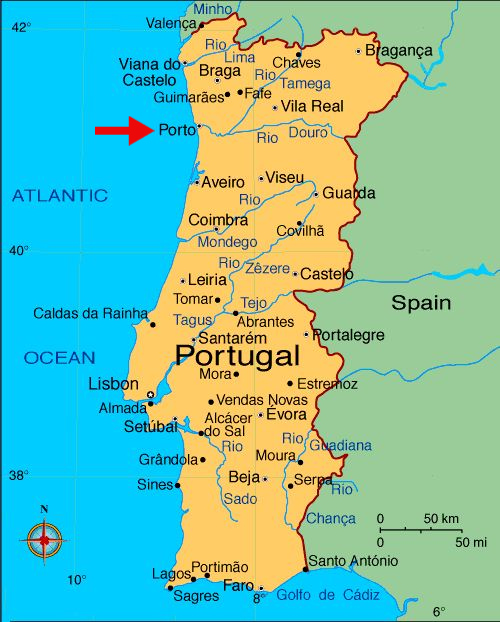 COVID

update
For the latest Covid information for travellers click here
Sights and Sounds of Port
How to Get There
From Lisbon take a plane, bus or train (our choice). There are direct flights from Europe and North America.
Where to Stay
We stayed at the Moov hotel. Centrally located in the heart of Porto. We experienced difficulty finding it as the name runs along the building top, not over the door. Hotel is reasonably priced. There is an excellent buffet breakfast at cost.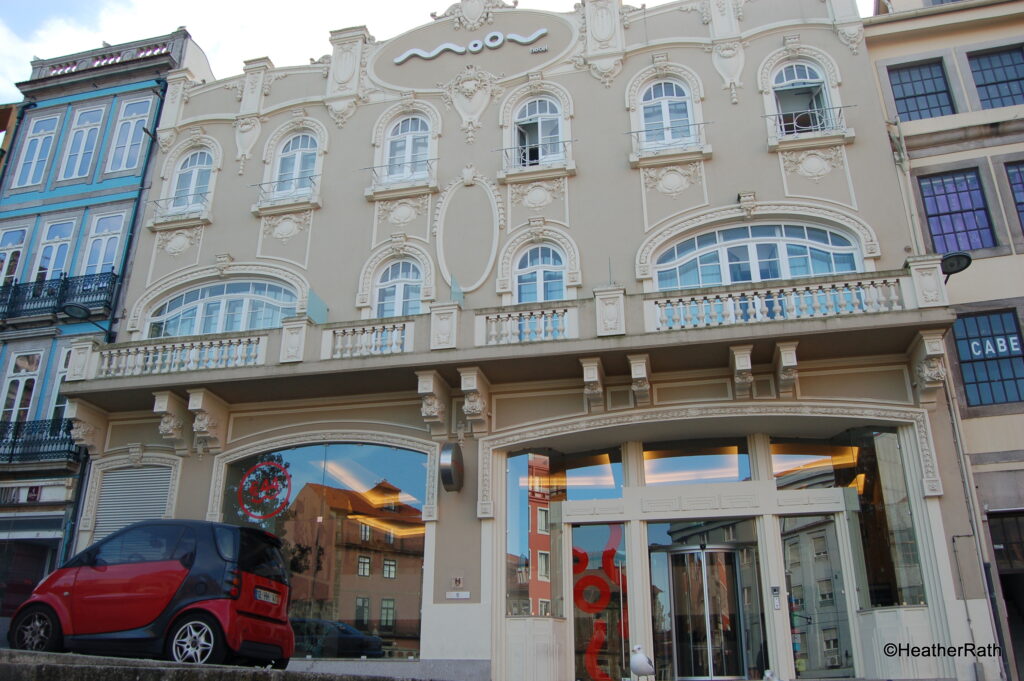 Getting Around
First choice walking, second choice taxi
Visas for Portugal
All the information for visas is here.
Travelled: November, 2016
Read other blogs from Europe
Be a guest blogger on our site. Use our Contact Us form