Key West 2024 including Adults Only section
Affiliate Links
This post may have affiliate links, which means we may receive a small commission (at no extra cost to you!) if you choose to purchase through them. Here's our privacy policy for more info.
The Ultimate Guide: all you need to know for Key West 2024!
After 30 years of annual visits to this unique Florida Key, we know—and share —what's important: tourist hotspots, resident secrets, hideaways, history (including our fave KW entertainer Jimmy Buffett who sadly passed in 2023), what to do where, and when. PLUS an Adults Only section!

Key West is an island 4mi (6km) long and 1.5mi (2.4km) wide.
Best Things to Do in Key West 2024
1 – Mallory Square –
Way back when, Mallory Square was not the sanitized 'dock' we see today. The biggest draws then were the laced-with-maryjane brownies sold by bike riding vendors. And, for a small fee, the iguana man helped you hold his large pet iguanas free for photos. All this action and more while waiting for the sun to set.
Today, Mallory Square, as popular as ever, has been sanitized. No more brownie sales but plenty of buskers, craft booths, food, and entertainment. All while watching the sunset with crowds of people.
The centre of Key West's historic waterfront, Mallory is where the Sunset Celebration continues to take place. Located to the west at the end of Duval Street. So saunter over to this famous spot at least 2 hours before the sun disappears below the horizon.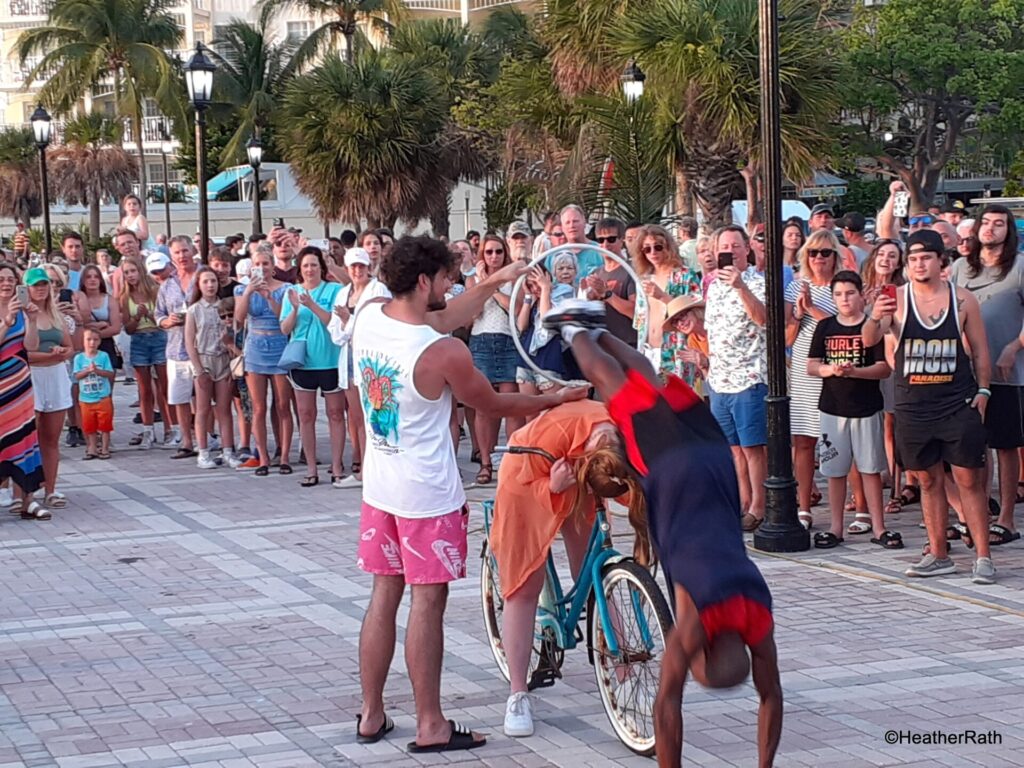 2 – Truman White House –
The Harry S. Truman Little White House in Key West, Florida was the winter White House for President Harry S. Truman for 175 days during 11 visits. The house is located in the Truman Annex neighborhood of Old Town, Key West.
Truman spent 175 days of his presidency in the Little White House from 1946 through 1952. During that time, he faced the rebuilding of Europe, the Palestinian question, issues of Civil Rights, changes in foreign policy, and the U.S. response to the Cold War.
Located in the Truman Annex, just off Front St.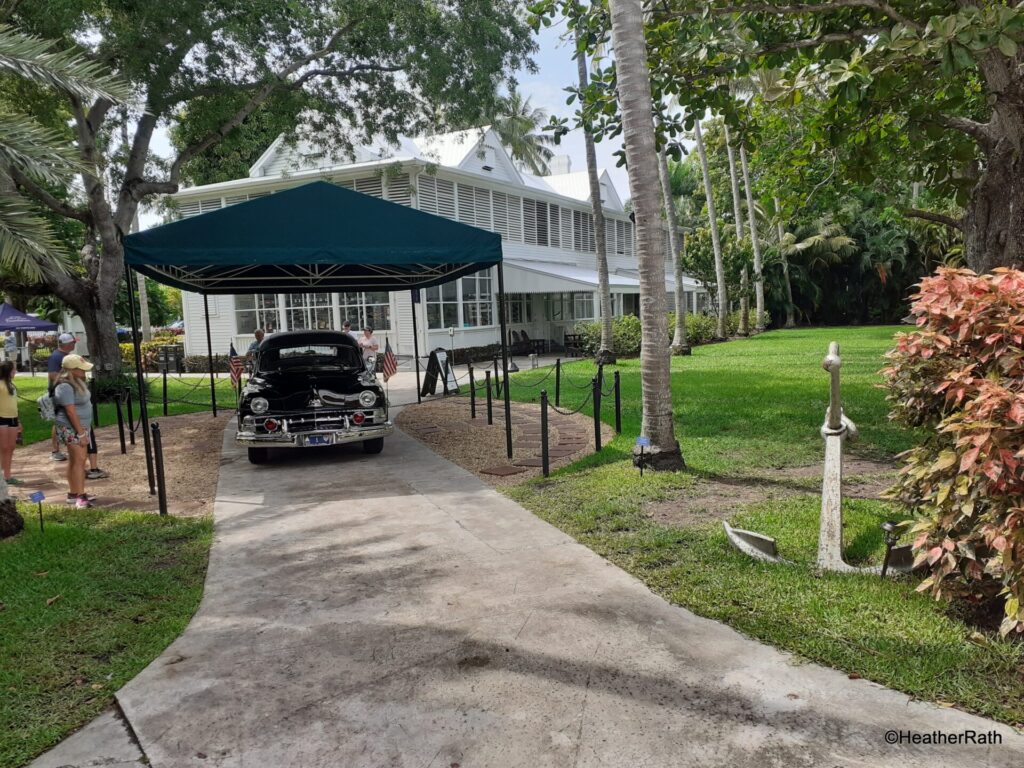 3 – Mile Marker O
Welcome to the end of US 1: a popular photo spot at the corner of Fleming and Whitehead Streets. US 1 begins in Maine so when you reach this milestone in KW, it's only natural you should visit…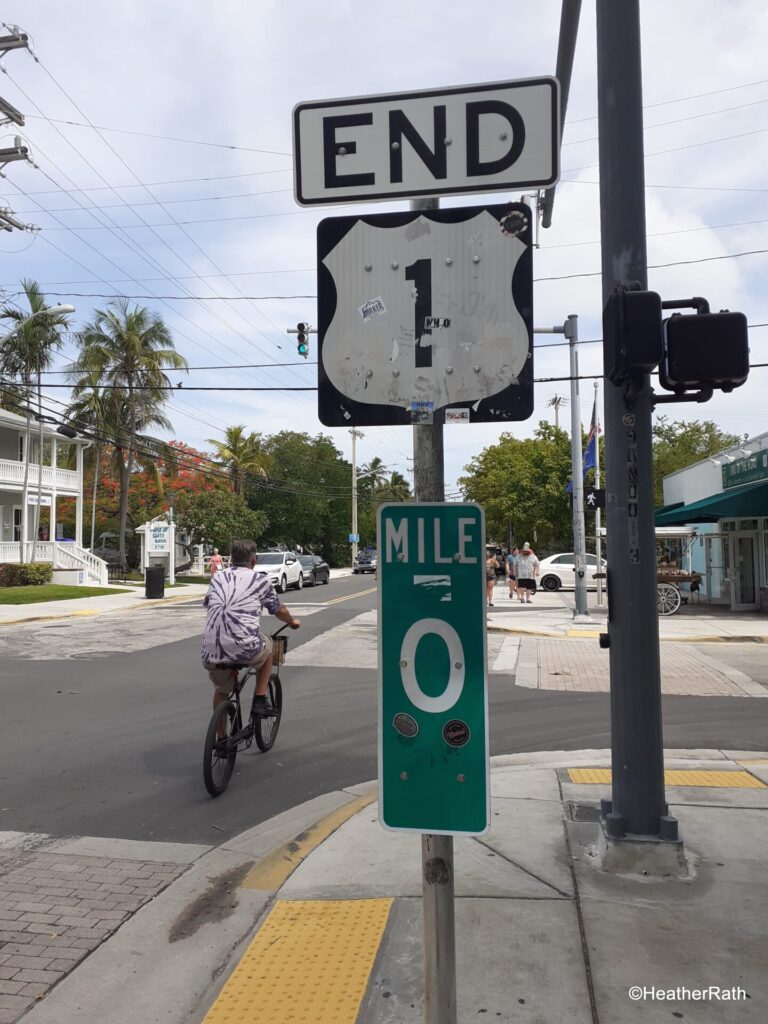 4 – Green Parrot Bar
The first and last bar on US 1, the Green Parrot is an institution of its own, corner of Whitehead and Southard. Feel like a pick-me-up early in the morning? Head to the Green Parrot. It opens at 10 a.m. each day until 2 a.m. weekdays; 4 a.m. Friday and Saturday nights.
A must-see KW landmark and institution since 1890,The Green Parrot is a famous watering hole that features a jukebox & frequent live music. Free popcorn available.
"The Green Parrot is more than a bar; it is a Key West icon; it IS Key West. It has been so many things, to so many people, for so many years. And that spirit will never change."
Let's check out its live webcam now!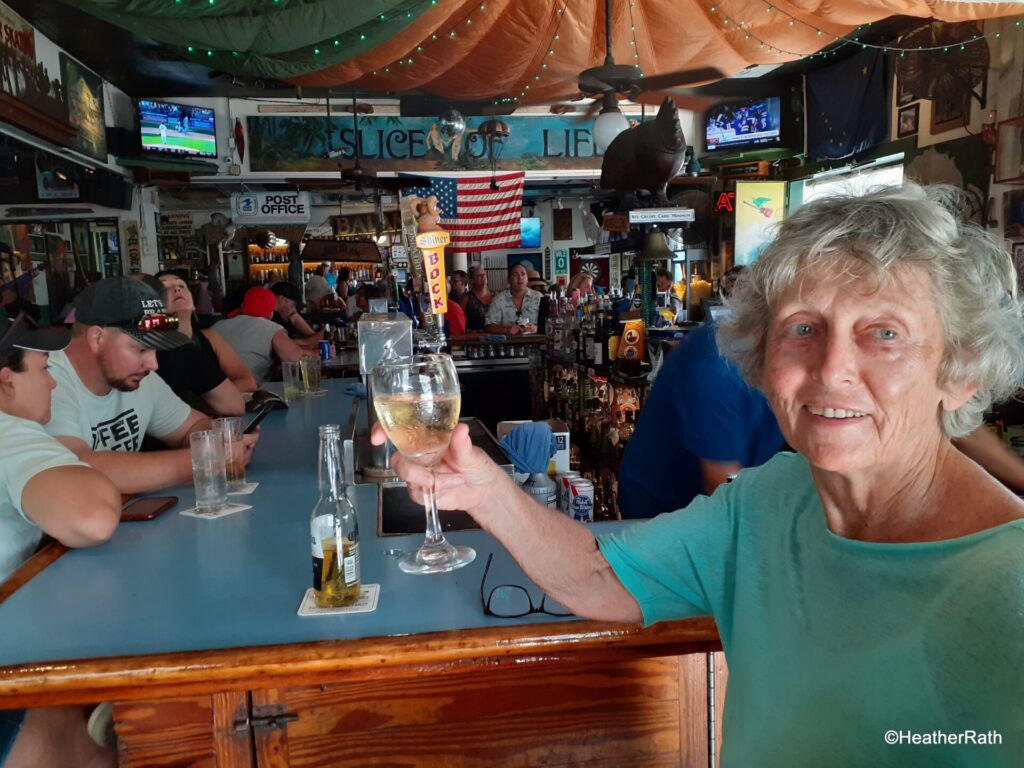 5 – Bahama Village
Don't be fooled. Bahama Village, off Whitehead, is an essential past of Key West that should not be missed. The colourful arched gate is an invitation to the original heartbeat of the island.
This diverse and vibrant Key West community, is home to a group of people who immigrated from the Bahamas in the early 1800s. Their arrival introduced the Florida Keys to a rich culture, and exciting cuisine. In the early days people floated their houses from the Bahamas to Key West. Most of these no longer exist.
Visiting this neighborhood is like stepping into an entirely new world. You have the unmistakable feeling you have been magically transported to a Caribbean island when you smell the exotic cuisine and embrace the rhythm-rich music.
The architecture is unusual and interesting. Wooden framed homes come in a variety of shapes, colors and conditions: worn and gray, or fantastic shades of blues, turquoises, purples, yellows, and reds.

Tiny yards surrounding these spots of colour show off a colourful blend of artistic accessories, whimsical paintings and original, flashy yard art. These creative additions are often found strung along fences or hanging from trees. All this feast for the eyes! But wait! There be also feast for the stomach and ears. Blue Heaven restaurant has been a favourite of ours for years. And the calypso and reggae music transports you to Africa, the original roots of Bahama Village.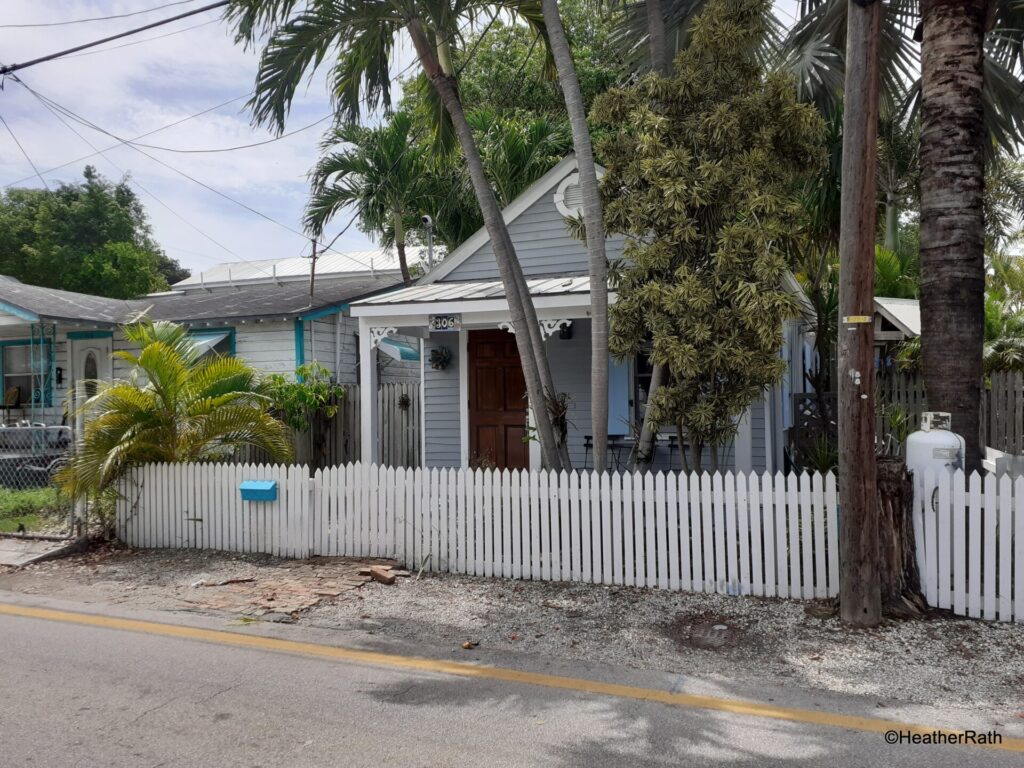 6 – Lighthouse Museum
After the U.S. Navy established a base in Key West in 1823, it was obvious there needed to be a lighthouse to ensure the safe arrival of both military and commercial vessels. Each one had to navigate the shallow, reef-rich waters off the Florida Keys.
The current lighthouse opened in 1848 with a woman as its Keeper; a first at the time during the 19th century.
In the following years, the Key West Lighthouse received a number of upgrades: installation of a Third Order Fresnel Lens, an extension to the tower which allowed the light to be seen from a greater distance; and the addition of Keeper's Quarters. Finally came the electrification of the light.
In 1969, the U.S. Coast Guard decommissioned the Key West Lighthouse. There was no longer a need for a full-time Keeper due to technological advancements. Today, this sentinel of the sea stands as a museum dedicated to Key West's maritime heritage; and to the men and women who bravely kept the light burning through threats of war and weather.
Today, visitors can walk up the 88 steps to the top of the light. They can also explore the belongings, photographs, and words of the lighthouse keepers and their families who lived a now-obsolete, yet never forgotten, way of life.
At 938 Whitehead St.
7 – Southernmost Point
A tourist hotspot. Photos are the order of the day here, too!
The Southernmost Point Buoy is a land-anchored concrete buoy in Key West, marking the southernmost point in the continental United States. At 18 feet above sea level, this large painted buoy designates the lowest latitude land of the continuous North American states.
The city created this large painted buoy as a tourist attraction at the corner of South and Whitehead Streets in 1983.
Catch it on the webcam here and watch the action.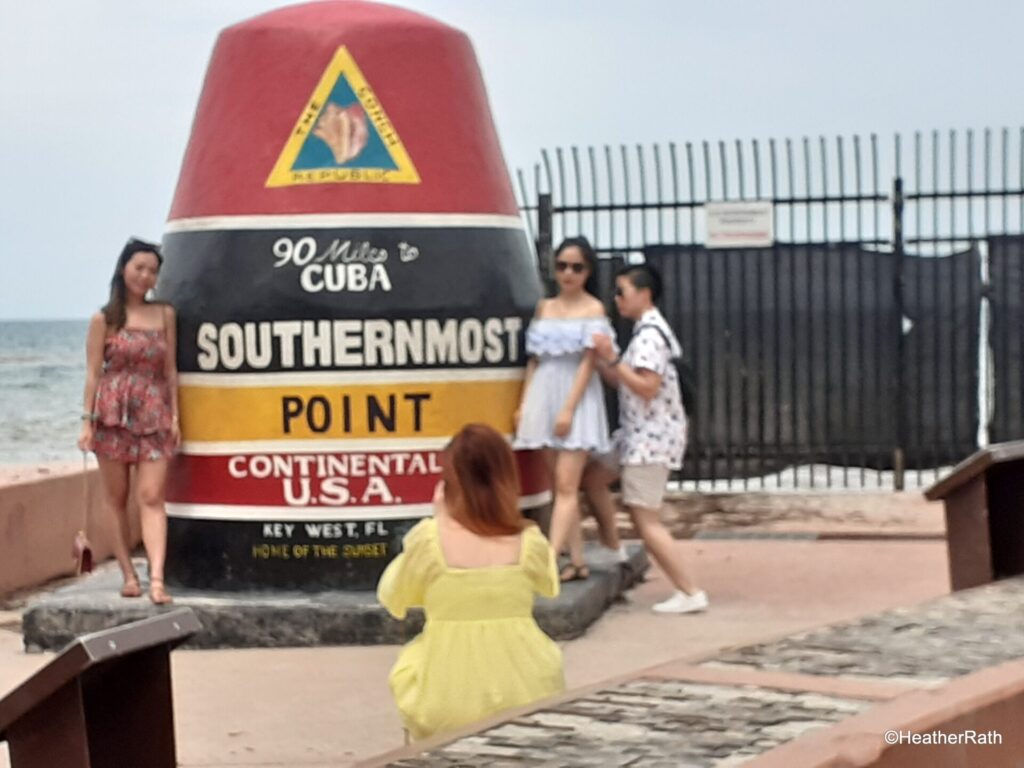 8 – Louie's Backyard
Since you're already on South Street at Southernmost Point, it's time for some rest and relaxation at one of KW's famous nearby beachside restaurants: Louie's Backyard. At 700 Waddell Ave.
You can find this awesome longtime favourite dining establishment and wine bar in a 19th century clapboard house. Overlooking the Atlantic Ocean, Louie's offers fine Caribbean-American cuisine. Having eaten there several times (but only on special occasions), we can vouch for its classiness, cleanliness, and delicious dining. Don't miss it for a special treat.
9 – Basilica St. Mary Star Grotto
Truman at Windsor Streets
The Basilica of Saint Mary, Star of the Sea is well worth a visit. Sitting west and south to this imposing Church is The Grotto containing the statues of Our Lady of Lourdes and Bernadette, dedicated on May 25, 1922.
More importantly, it has become the center of prayer, especially ahead of forecasted hurricanes and tropical storms. Masses are celebrated. Candles are lit. People also come to pray before the Grotto night and day throughout the year. In front of the Grotto, inlaid stones form a Rosary. Bronze plaques name The Mysteries of the Rosary.
Sister Gabriel designed this artistic structure created with natural rock gathered from these Church grounds and throughout the island. Construction was possible through generous contributions from the Sister's many friends in the community.
Sister Gabriel had survived three major hurricanes since her arrival in Key West on August 1897. Because of the devastation and heartache she had witnessed as a result of these terrible storms, her deep desire to keep Key West and its residents safe from future storms generated her passion to build the Grotto: to seek protection from the Blessed Mother Mary.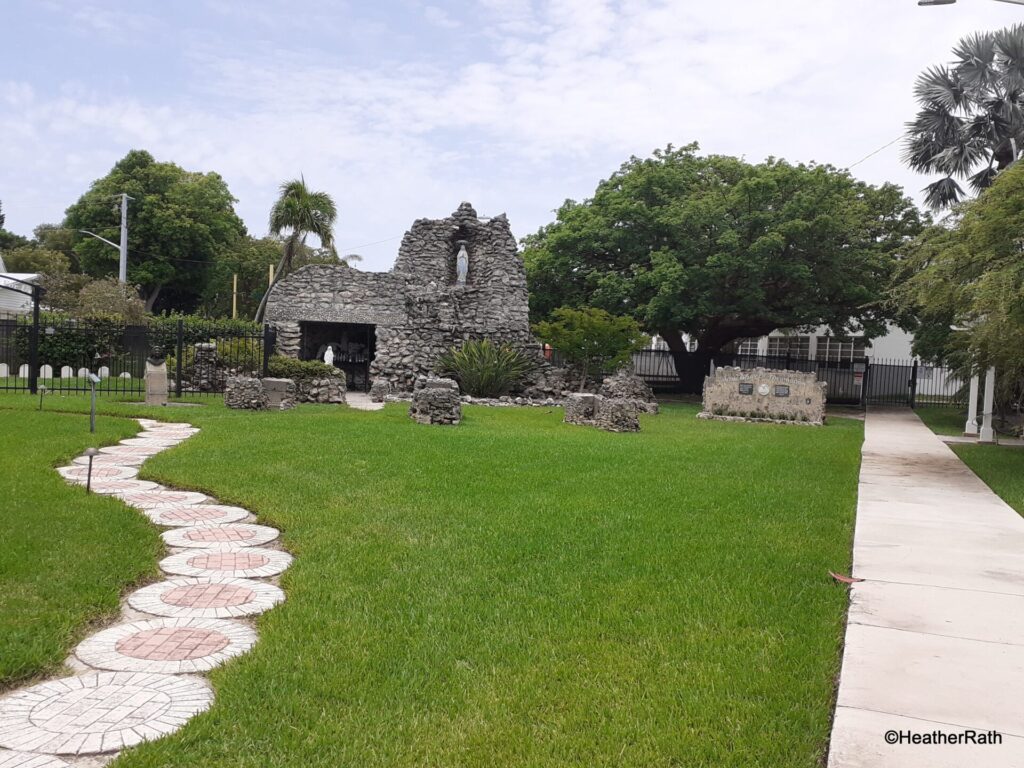 10 – Nancy Forrester's Secret Garden
518 Elizabeth Street – Stop parrot abuse!
An educational sanctuary for orphaned parrots, this special rehabilitation centre rescues, relocates, and trains parrots. The 'smallest-in-size' parrot sanctuary in the US began 30 years ago. It is one of few sanctuaries that offers in-person education to the public on a daily basis.
The sanctuary specializes in macaws: eight different species and two hybrids.
Its mission is to stop parrot abuse. In so doing, they adhere to the highest standards of care for their birds.
The group's motto: Adopt – Do Not Shop.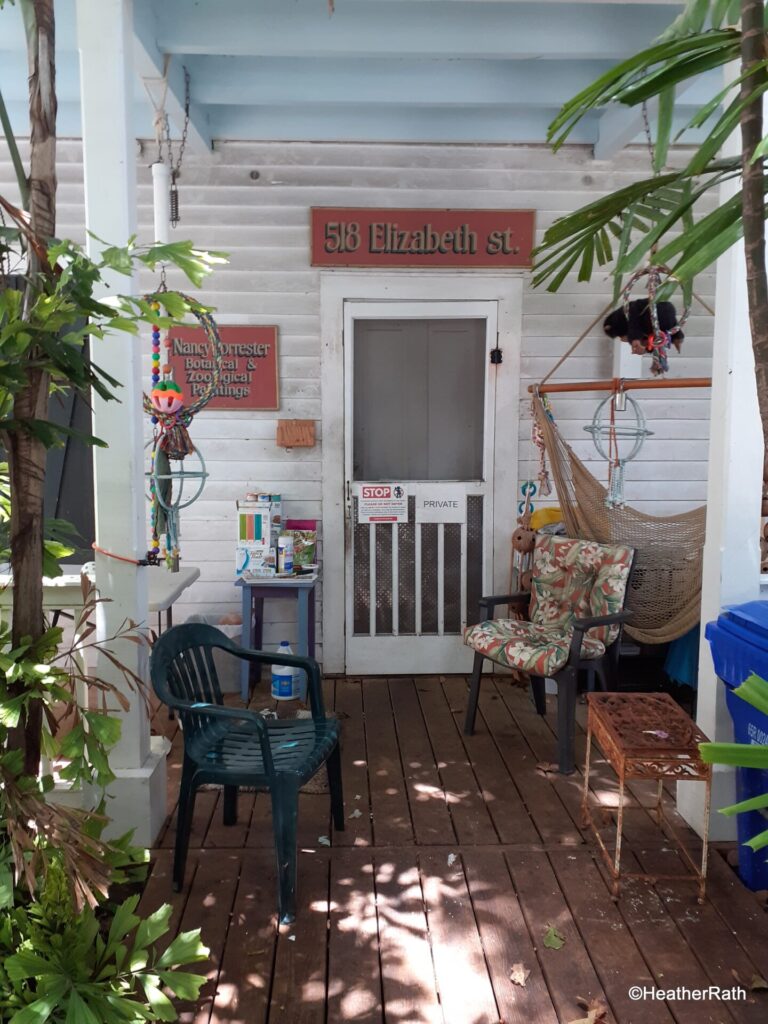 11 – First Legal Rum Distillery
105 Simonton St,
For centuries, distillers make that sweet libation…rum. Some legal, some not so legal.
One common task shared by rum distillers and chefs alike is cooking sugar cane in big kettles or "stills." At First Legal Rum Distillery, the owners are chefs first and distillers second. So they call their process Chef Distilled. This distinct distilling method brings out the best flavours in their original white rums.
They use Florida sugar cane with infusions of coconut, vanilla crème brulêe, and real key lime.
Since the owners are Chefs, they also produce rum cakes, fresh fruits and savory vegetables.
Why is their craft different? Because homemade means no preservatives!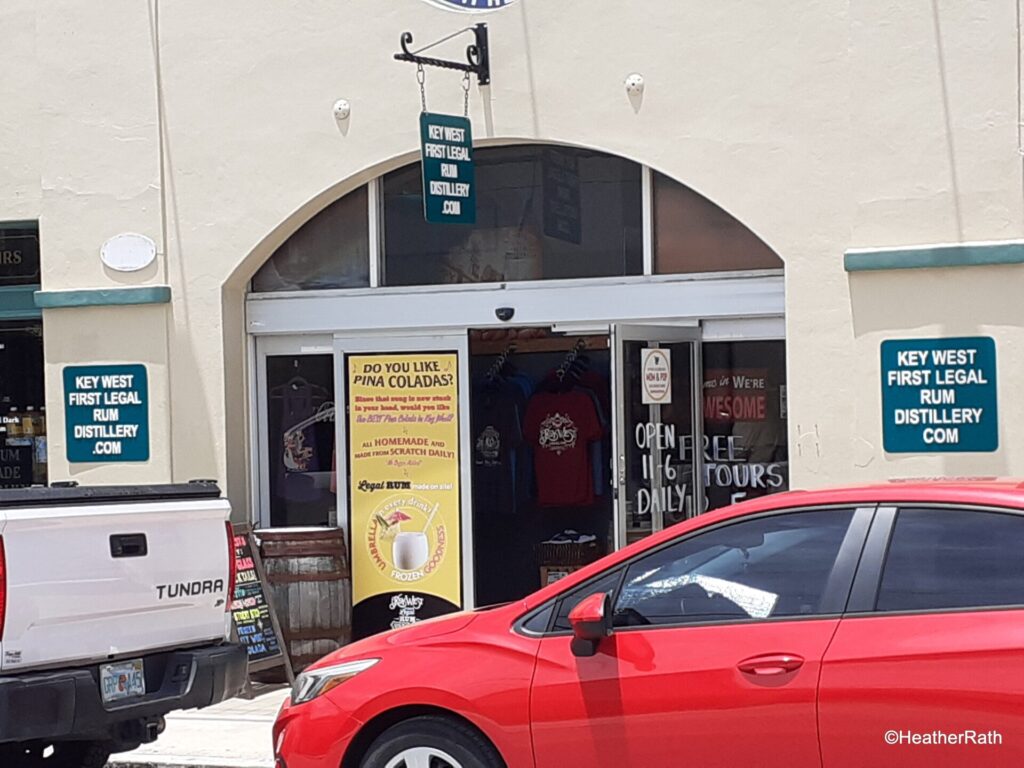 12 – West Martello Fort and Garden
Built in 1862 during the Civil War, this historic tower of Fort Martello is one of three remaining Civil War era structures on the island. It was never actually involved in a battle. At White St. Pier by Higgs Beach
Now home to the Key West Garden Club, the Fort was added to the National Register of Historic Places in 1976. Today, the Fort and Gardens are well-known as a one-of-a-kind Key West attraction for both history and horticulture buffs.
13 – Kayaking/Snorkelling/Diving/Fishing
Until now, we've been dealing with land-only escapades.
But in Key West you are surrounded by the merging of the Atlantic Ocean and Gulf of Mexico waters. (Don't forget, it is an island). The meeting of these two major bodies of water results in an exciting ecosystem that welcomes a number of recreational water sports: swimming, fishing, diving, snorkelling, sailing, water sports, jet skiing. Let's go!
The best beaches in Key West are Fort Zachary Taylor State Park, Higgs Beach, Smathers Beach, South Beach and Simonton Street Beach. Most seaside hotels have small beaches for their guests.
Try kayaking. We did! Through the mangroves is but one trip. Peaceful. Seductive. Away from the maddening crowds. Our guide dipped his hand to pull out a hidden lobster. Then gently released it.
Swimming: Besides land beaches, try those on nearby islands after a fun sailing trip.
Sunset cruise? Take your pick.
Dolphin watching? Fishing? Take your pick.
In fact, take your pick of any of your heart's desires from any number of offers. It's all there in a big bundle waiting for you…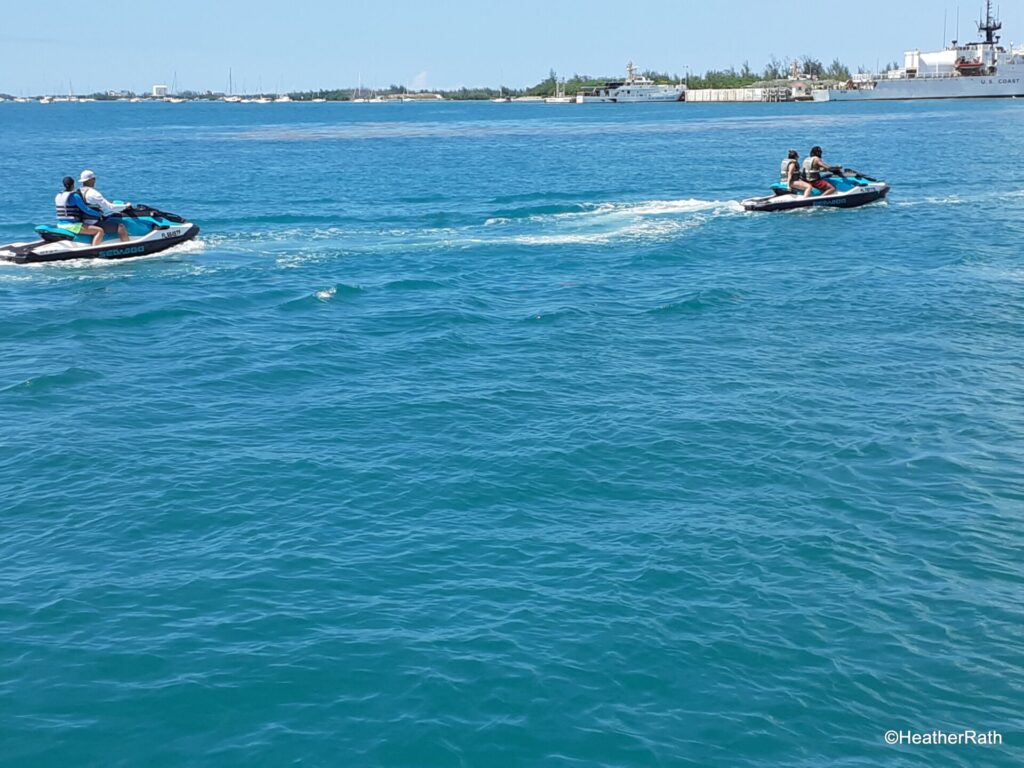 Book Your – Sunset Cruise here
Snorkelling here
Mangrove Kayaking here
Jet Ski tours here
Dolphin Watching here
Scuba Diving here
Fishing here
14 – Jimmy Buffett
You can't talk about Key West and not mention Jimmy Buffett. Originally NOT from Key West, the legendary character, who sadly died in 2023, epitomized the laidback, sun-drenched lifestyle of KW.
Of course, there will always remain reminiscent pockets of the entertainer: from the restaurant, Margaritaville, to his first recording studio that still stands at one end of the Bight.
Take a look at this link and learn a bit more about the man behind the legend here.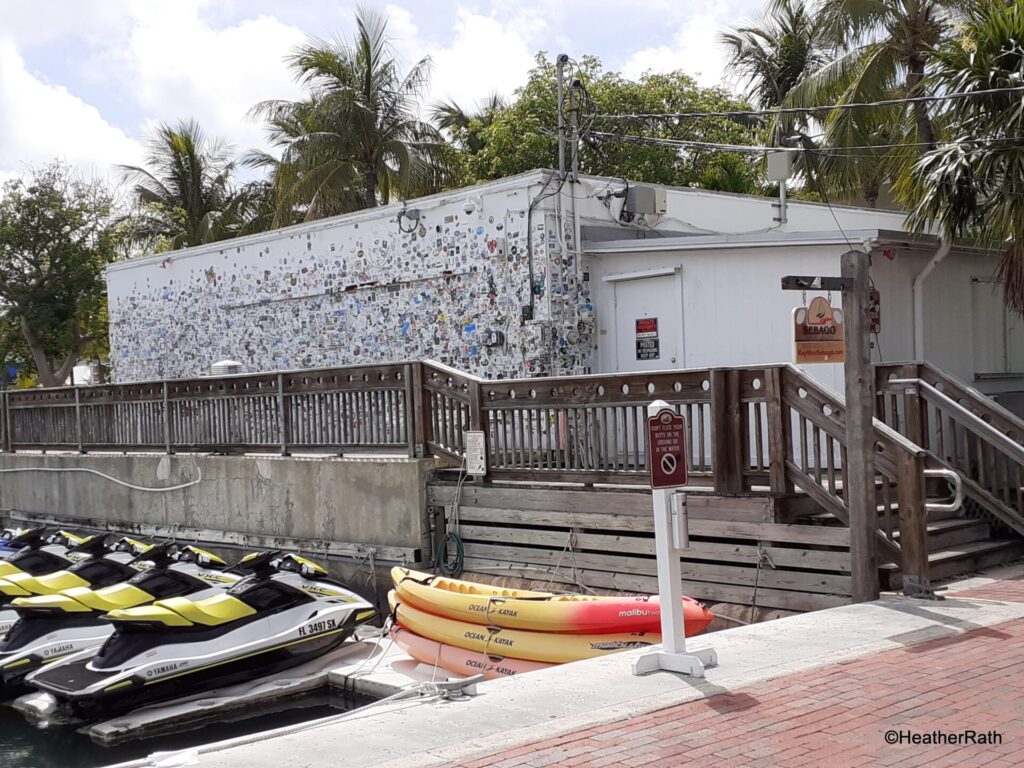 15 – Key West Cemetery
As a fun intro, look for one of the most famous gravestones in the cemetery with the inscription: I Told You I Was Sick!
A KW favourite, the Cemetery is in the center of Old Town – halfway between the Historic Key West Seaport and West Martello Tower. With several entrances, we recommend beginning at Passover Lane and Angela Street. Why? A small office located there has free excellent walking tour guides.
KW's high-water table results in many above-ground graves. Which also save space. Here you can find two vaults underground and three above ground in any 4 by 8 foot space.
The cemetery was founded in 1847 after a terrible hurricane in October 1846 that washed away the old cemetery. The dead lay scattered throughout a forest. As a result, the oldest gravestones in this cemetery — built on the highest point in Key West — are actually older than the cemetery itself. They date to 1829 and 1843 but were moved here after the hurricane.
This landmark is worth your time for a visit. Like the city, it is quirky, crowded, colorful and full of history. And now you know the best entrance.
Tip: Bring a bottle of water. You'll need it with the heat and barely any natural shade protection.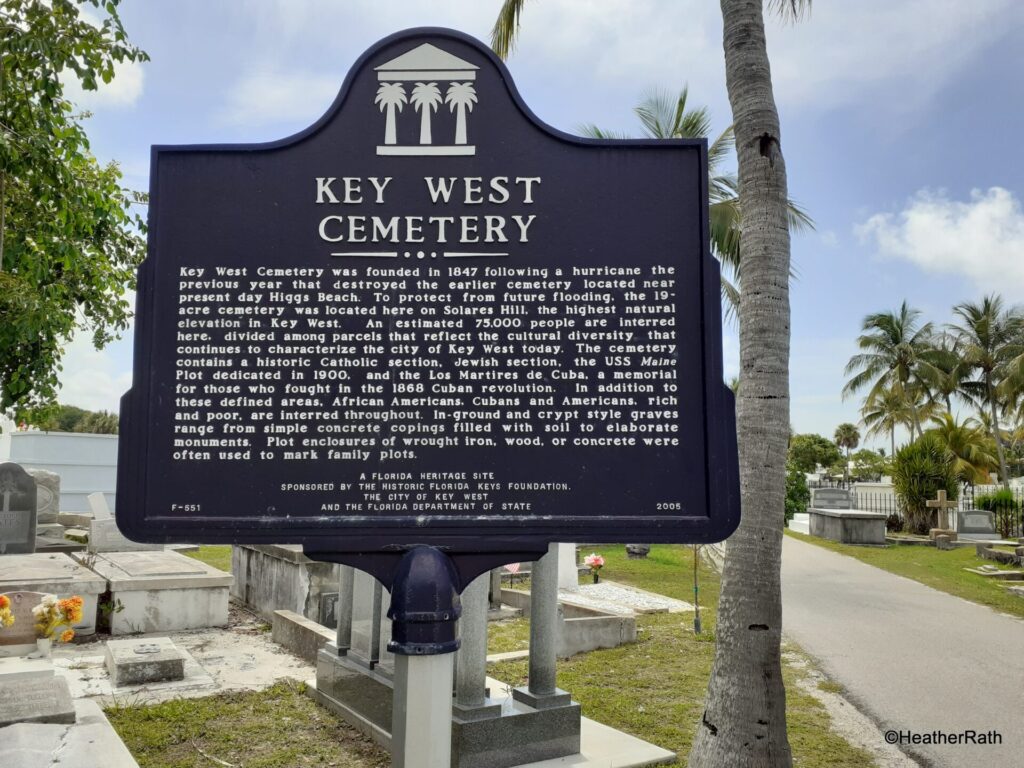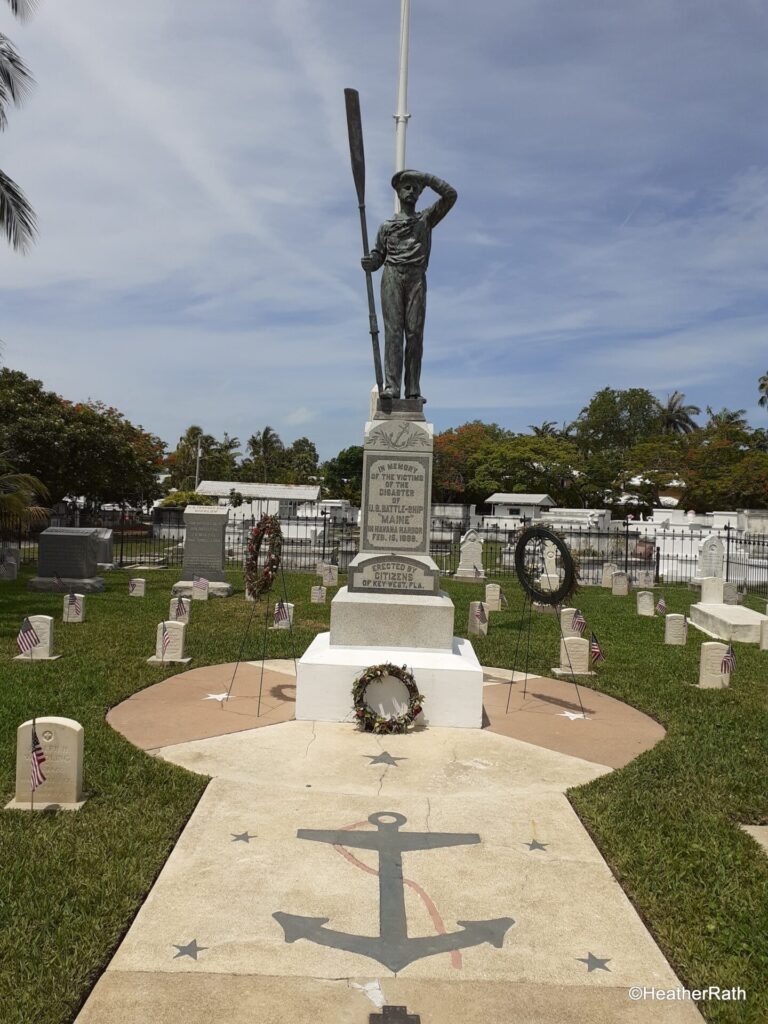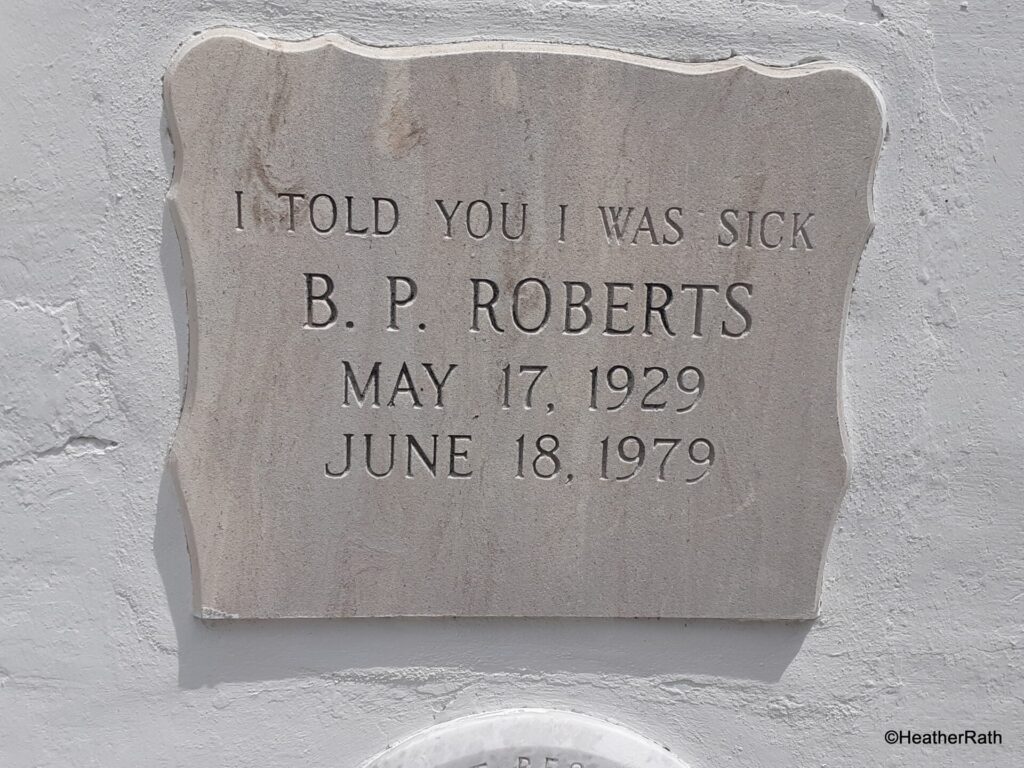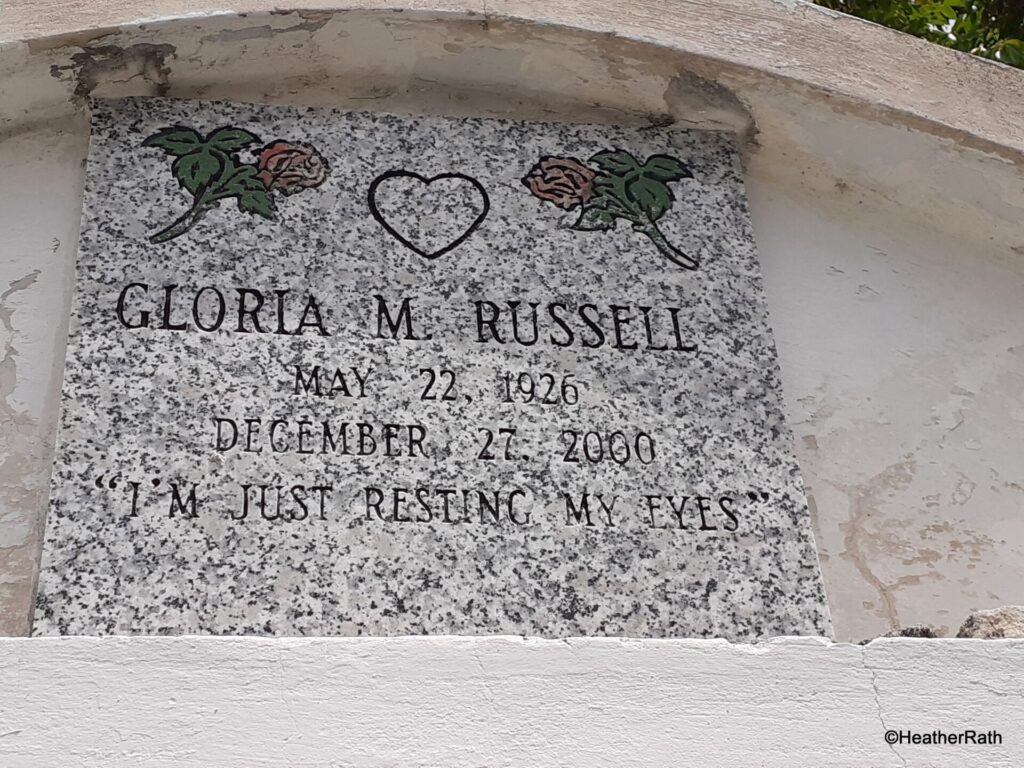 16 – Ghost Hunts and Haunts
So now you've wandered through the cemetery. Now you HAVE to wander around the nightly ghost walks in Key West that bring alive what you've read and seen in the cemetery.
Key West is haunted, of course. It's time to seek out spirits as you tentatively discover the history and mysteries of this most haunted city in the US.
The tour we took had us glancing behind us as we headed back to our hotel. Rather quickly and briskly.
Book your Ghost Tour here
17 – Robert the Doll
Speaking of ghosts, you cannot leave Key West before checking out Robert the Doll. Probably you have heard the story and seen the house in which Robert the Doll lived during your ghost tour. But you cannot leave this haunted city until you actually see Robert the Doll.
In the East Martello Museum, 3501 South Roosevelt Blvd. Do not look up his photo if you are superstitious!
For a firsthand account of what we experienced, check out my blog.
18 – Manatees
These roly-poly sponge-like sea mammals are a delight to behold. Big, gentle teddy bear giants they roll around in the sea shallows, especially around docks, like the KW Bight. Boats, with undisciplined/ignorant drivers, pose a real danger.
Manatees are typically found in shallow coastal areas and rivers where they feed on sea grass, mangrove leaves, and algae. They munch on food for almost half the day, eating ten percent of their body weight in plant mass every day. With weights of up to 1,200 pounds, that is a whole lot of greenery.
Manatees go to the surface of the water every three to five minutes to breathe although they can remain underwater longer, holding their breath for up to 20 minutes.
Because they are slow moving, adorable-looking, and susceptible to being hit by a boat, they have become an endangered species. Their average speed of 3 to 5 miles per hour means these gentle giants are way too slow to escape the path of a speeding boat.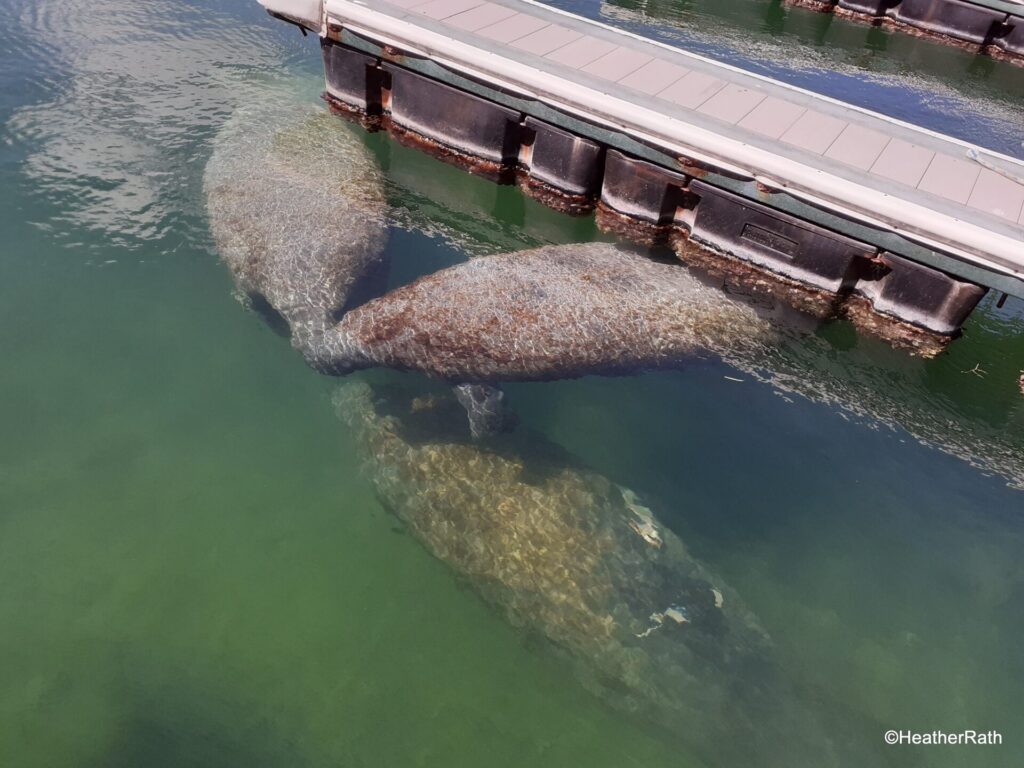 19 – Jefferson Park: The Dry Tortugas
Almost 70 miles (113 km) west of Key West lies the remote Dry Tortugas National Park. This 100-square mile park is mostly open water with seven small islands.
Accessible only by boat or seaplane from Key West, the park is known world-wide for its historical and marine significance: the home of magnificent Fort Jefferson, stunning blue waters, wondrous coral reefs and marine life.

While snorkelling there, we suddenly encountered the largest grouper we have ever seen. Up close and personal! The park is known world-wide for its historical and marine significance.
In addition, for birders: be prepared to view the wide variety of bird life that frequents the area.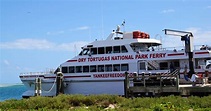 Book your Dry Tortugas Ferry here
20 – Try some key lime pie
Key Lime Pie is synonymous with Key West. And we think the very best place to buy/taste/experience this delicious namesake is in the Key Lime Pie bakery at 412 Greene. However, mention the origin of the Key Lime pie and you get as many answers as there are key limes in a tree!
One of the stories about the origin of Florida's state pie is that Key Lime pie was created in the 1890s by a woman known only as "Aunt Sally". She allegedly concocted the pie in the kitchens of Key West's Curry Mansion. This story is unverified.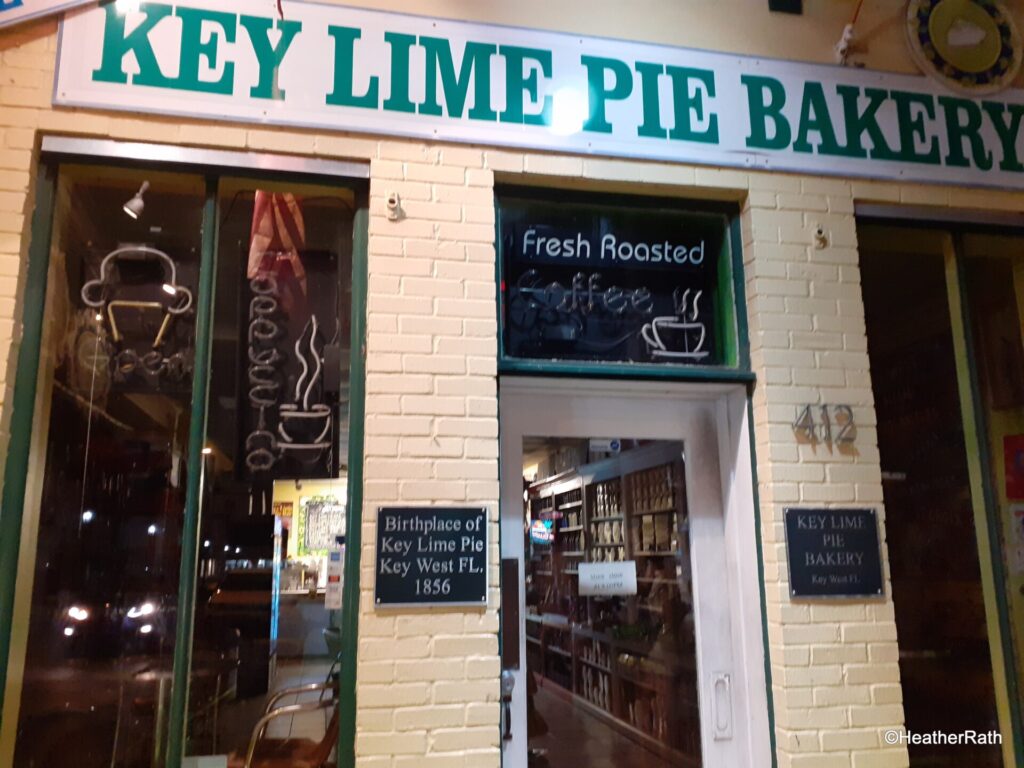 21 – Funky Eateries
B.O. – Look for the jumbled shack-like construction of driftwood planks with the decal-decorated vintage car beside it at the corner of William and Caroline Streets. What appeals here is that it serves breakfast. Just when you can't find anything else open.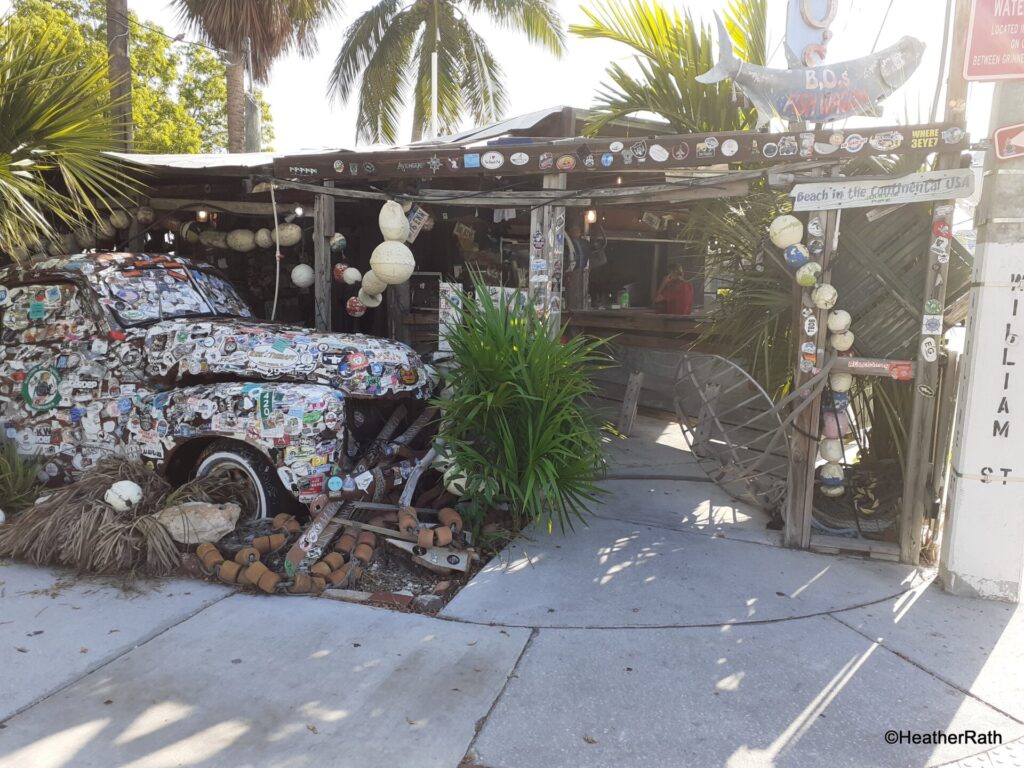 Pepe's – At 806 Caroline. A very popular eatery with reasonable prices. Founded in 1909, it is the oldest restaurant still operating in Key West today. Munch with the locals and tourists in a casual setting. Even small lizards pop out of the woodwork here! Plus the bar is open all the time. Even at breakfast!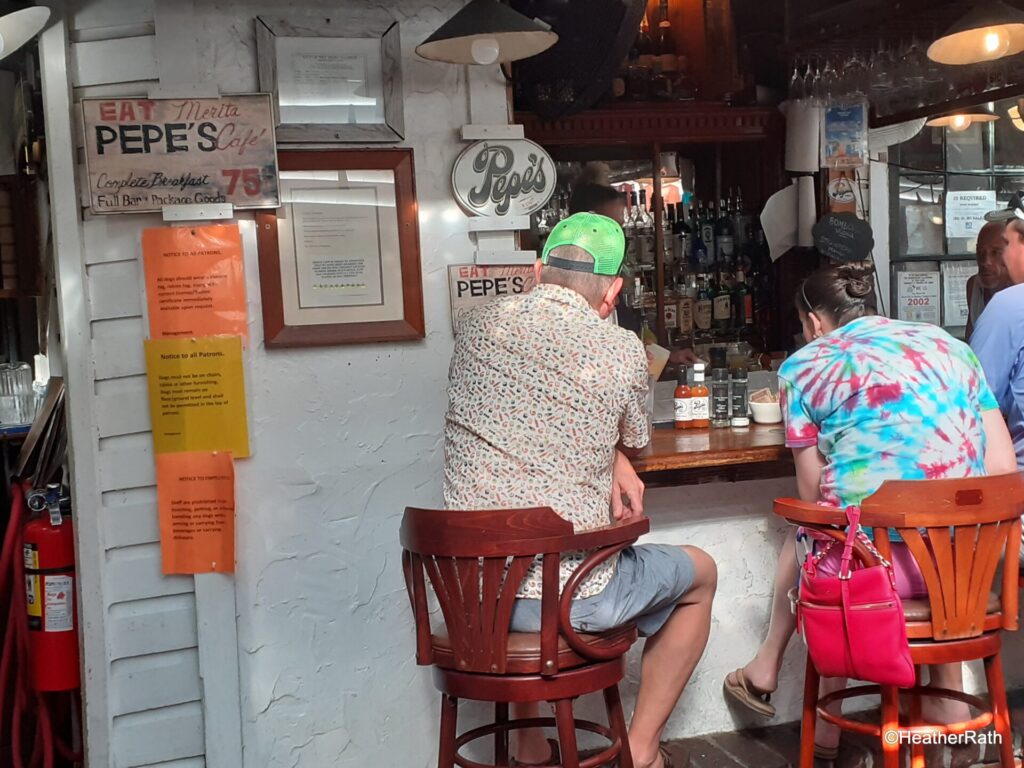 22 – Festivals
Key West sponsors many special events. From Film Festivals to Live Theatre. But the two blockbusters are Gay Pride and Fantasy Fest festivals. Check out these events and be prepared to party like you've never partied before! Even if these events have already passed, circle the approximate annual dates on your calendar now and google the latest. You won't be disappointed and you won't be the same!
The Key West Pride festival 2024 is already posted. Enjoy yourselves!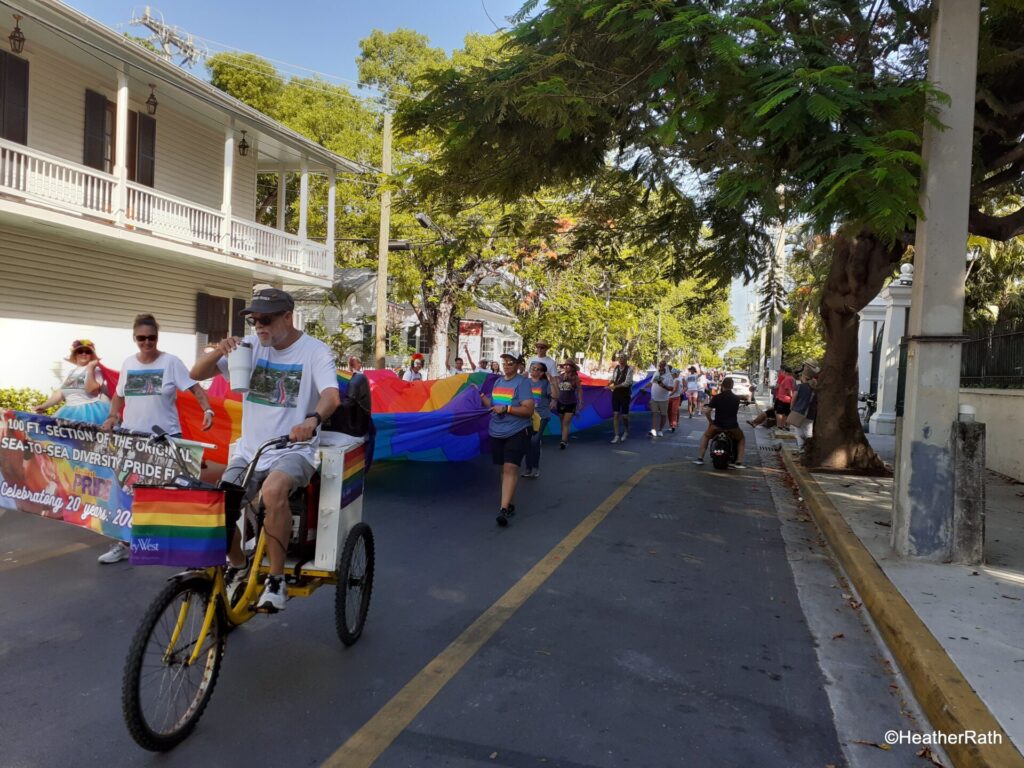 Fantasy Fest for 2024 is Oct 18 – 27.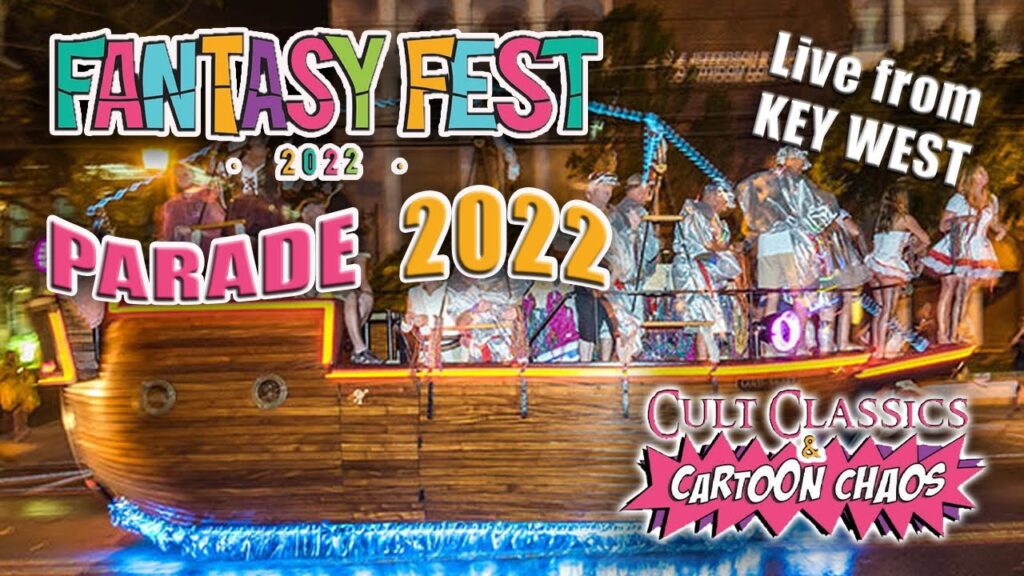 23 – Pub crawl
There are 43 bars in Key West contained in 4 square miles. Also there are 400 restaurants so you will never go thirsty or hungry. A popular activity is a pub crawl – generally 6 to 8 stops over 2 hours. Make up your own or book a tour. There are a variety – with ghost tours, cocktail tours, beer tours – well, you get the idea.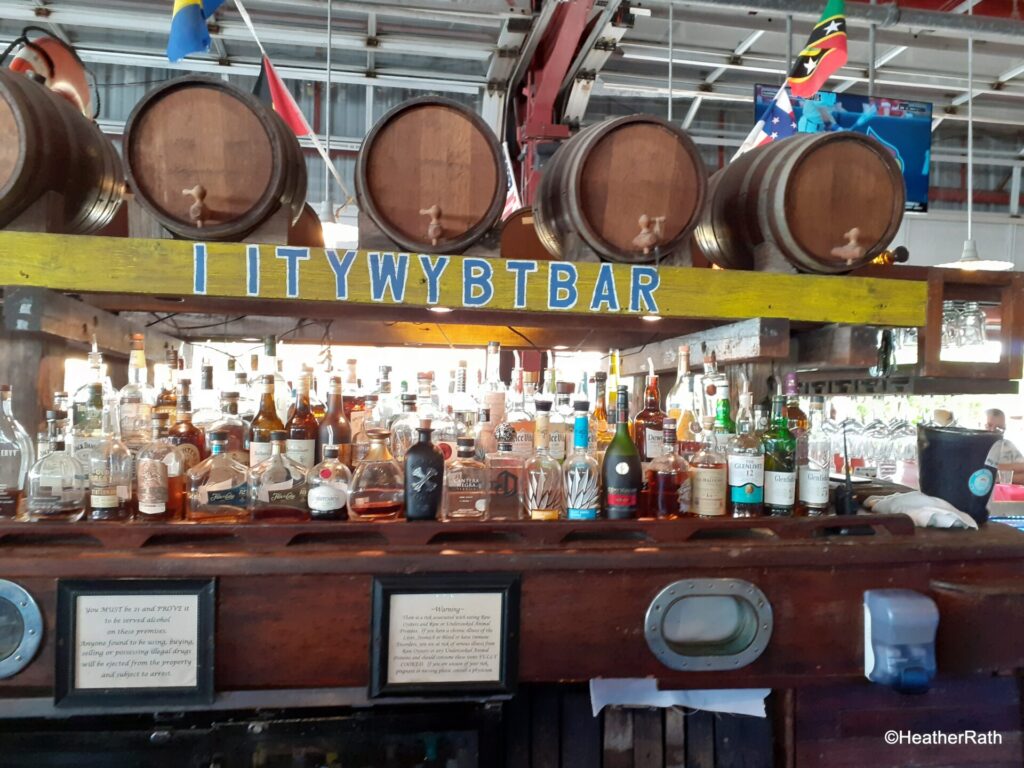 Book your Key West Pub Crawl here
24 – Floating tiki bar
The tiki boat holds 6 passengers. Cups, soft drinks, and ice are provided. It is BYOB for alcohol. The Captain doubles as a bartender. Bluetooth speakers are on board to connect to your own music. the one hour cruise can be around the harbour, 2 1/2 hours to a spot for swimming without crowds or a 90 minute cruise at sunset. Cost is $59.95 and up depending on the cruise. A private charter for 6 people is a bit cheaper.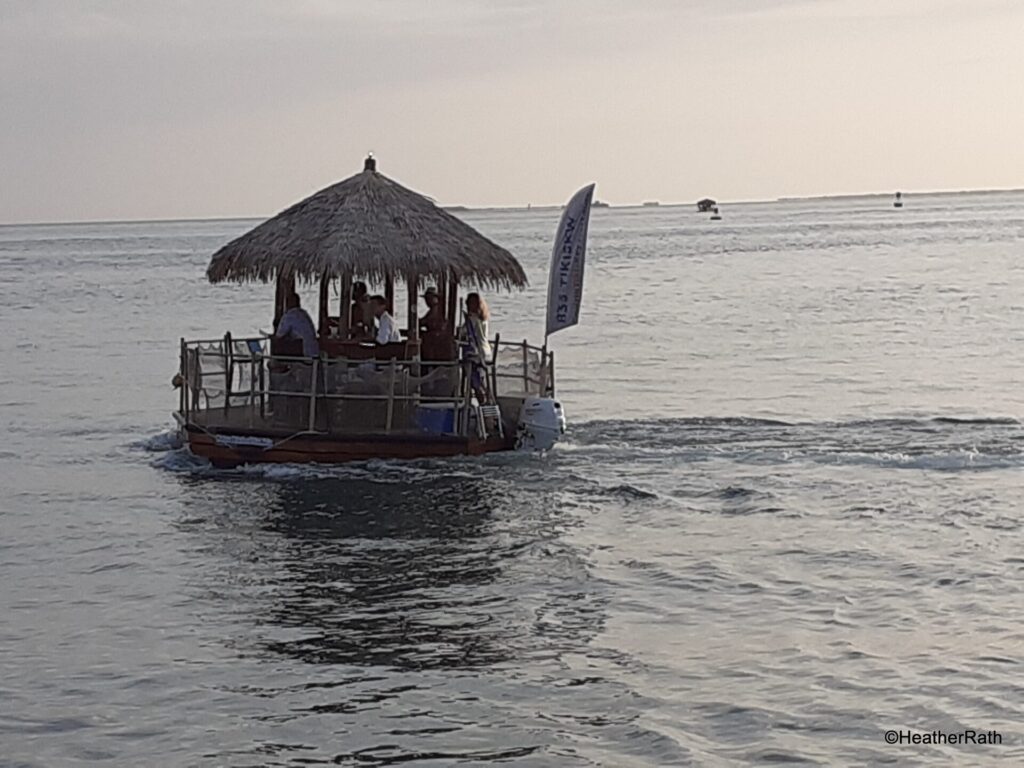 Book your Floating Tiki Bar Sunset Cruise here
25 – Self guided walking tour
Key West is a very walkable city. In fact you can walk from the Gulf of Mexico to the Atlantic Ocean – one end of Duval to the other. Takes 15 minutes or so. If you don't stop. Good luck!
You can create your own walking tour by using the app GPSMYCITY. Click here for your own Key West walking tour.
Don't want to walk? Take the hop on, hop off Old Town Trolley.
Book your Old Town Trolley here
Not Included
We have not included Captain Tony's Saloon (oldest bar in KW), Sloppy Joe's, Hog's Breath or Durty Harry's.
They are all well-known and easily discovered by first-time visitors to Duval St.
FINALLY: for ADULTS ONLY
Did you know….?
Husband Sitting
The Red Garter Saloon on Duval Street offers a husband-sitting service while you, ma'am, go shopping to your heart's content.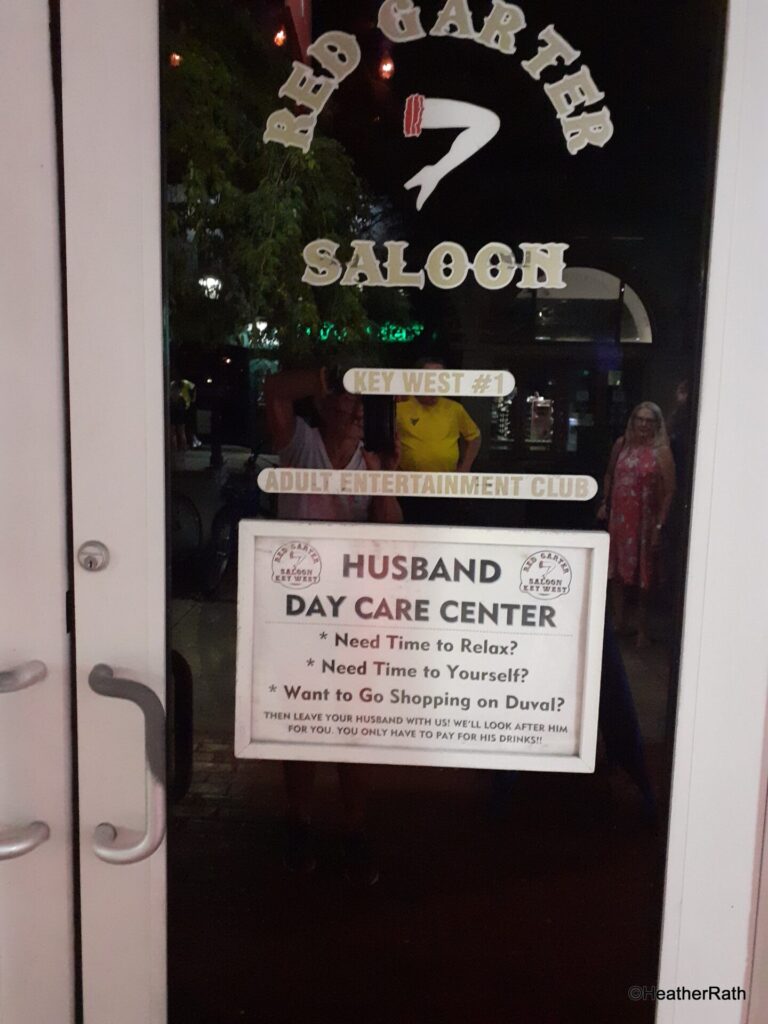 Pink Triangle
The Pink Triangle includes a cluster of LGBTQ bars, entertainment clubs and stores around the 700 and 800 blocks of the iconic Duval and adjacent side streets. The area is also home to four permanent rainbow crosswalks that the city installed in May 2015.
Key West is known as a "poster child for diversity". This means you can enjoy a plethora of drag shows. All professional. All entertaining. All welcome.
Among the most popular are: 801 Bourbon, Aqua, and LaTeDa. To be sure, there are others and especially around Fantasy Fest (end of October). Gay Pride week is party week (early to mid-June). Check out the Key West website for what's happening when you plan to be there.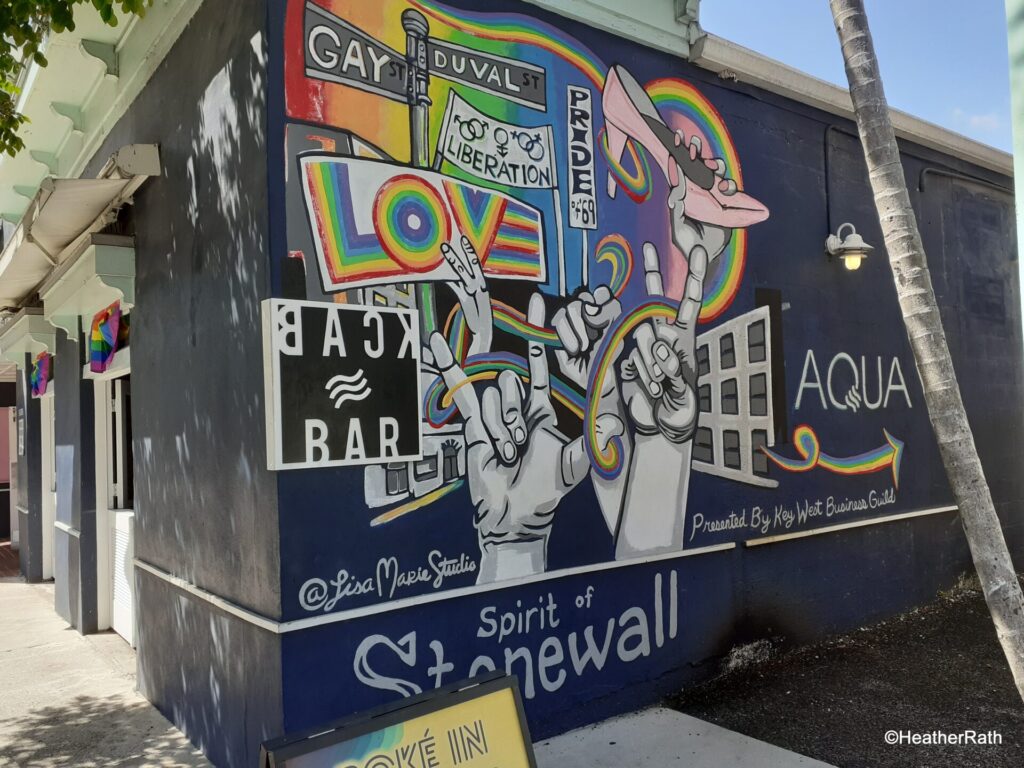 Clothing Optional Bar
The Garden of Eden: clothing optional bar, sun with no tan lines, during the day. Get a moon burn while
dancing to DJ inspired music at night. Great view from above Duval St. 3rd floor of the Bull and Whistle Bar on Duval at Caroline.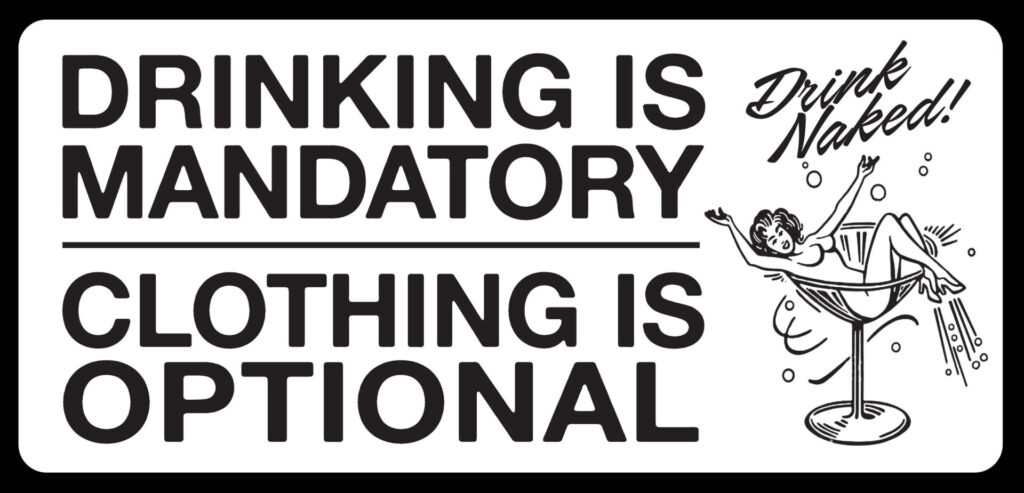 Vibrator Races
Finally, for charity and for fun, take in the Vibrator races for the ultimate Adults Only entertainment—
At Mary Ellen's Bar, on Applerouth Lane, join the gang for a night of silliness like nowhere else.
Here are the rules, man:
"In a nut shell, we race vibrators for charity and have fun!
PS. There is a dong gong.
No one under 21 allowed. No exceptions.
Some quick rules and notes:
Be sure to bring cash for donations as this is a fundraiser! All funds go to the Key West Humane Society. Over the years, hundreds of thousands of dollars have been raised.
You will be expected to have fun, BID ON VIBRATORS and drink. This is not a spectator sport, so be prepared to get involved. The more money you give, the more fun you have, the more fun we have, the more money we raise, the more animals we help. Fun (and booze) fuel this party."
Watch the vibrators race here!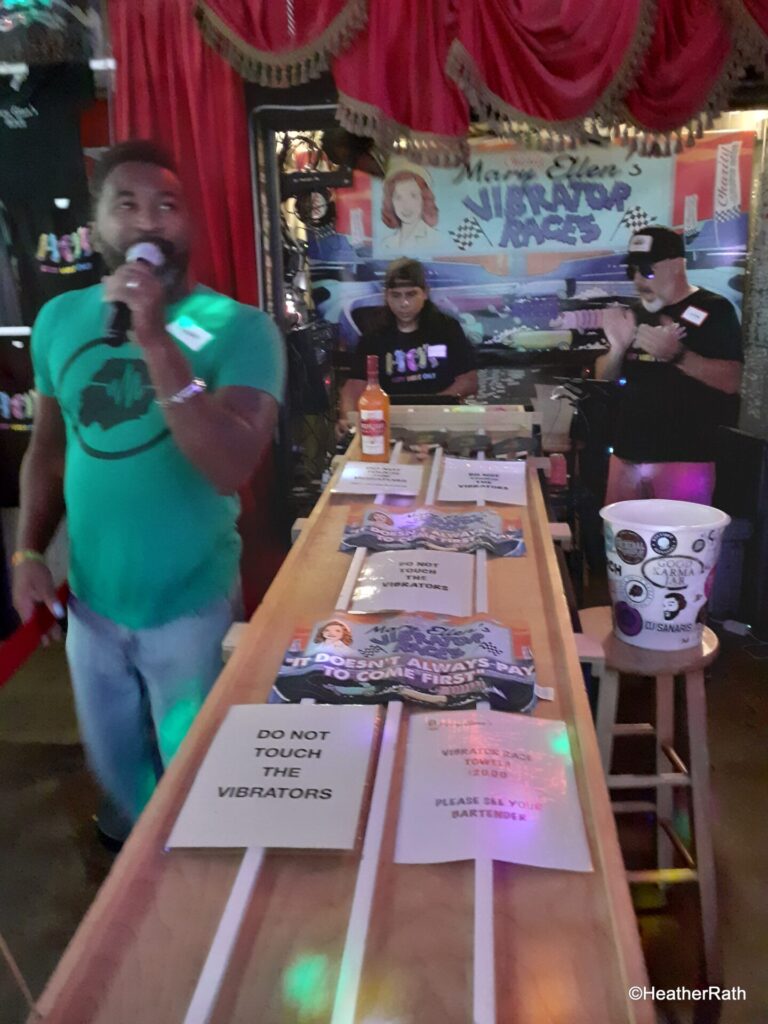 Conclusion:
There is no place like Key West. Embrace and enjoy it. The experience is well worth it.
How to get to Key West Florida
Air
Flights are available from American, Delta, Silver, United, Jet Blue, and Allegiant airlines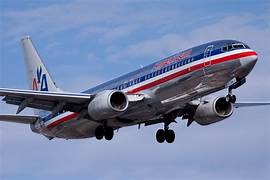 Car
from Miami International airport the drive is just over 3 hours – suggest early leaving times to avoid heavy traffic. Mostly 2 lane road, great scenery, traffic can be heavy at times. Same returning – leave early. Key West to Miami – again leave early.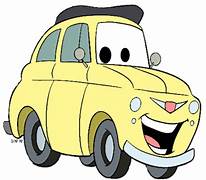 Ferry
– from Fort Meyers Florida (all year) and Marco Island (winter months only) – Key West Express
~3.5 hrs -Marco Island deps 8 am Key West dep 6pm fares from $130 (1 way to $185 ret). Special now on for $119 ret (good for 2 yrs)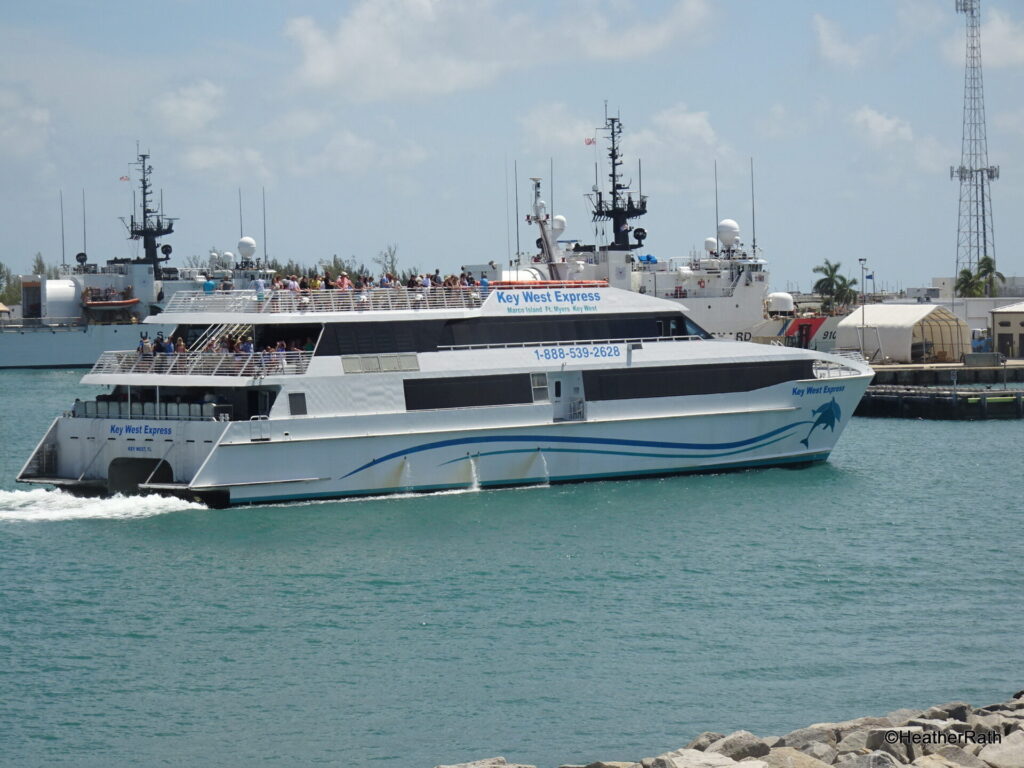 What is the weather in Key West?
July is the hottest month in Key West with an average temperature of 29.5°C (85°F) and the coldest is January at 20.5°C (69°F) with the most daily sunshine hours at 11 in July. The wettest month is September with an average of 150mm of rain. The best month to swim in the sea is in August when the average sea temperature is 30°C (86°F).
Visitors looking for an optimum balance between warm temperatures and clear skies should consider the period from February to April for their trip to Key West. During these months, the temperature averages between 73°F and 80.2°F, coupled with the lowest average rainfall for the year at 0.67″ to 1.54″ respectively.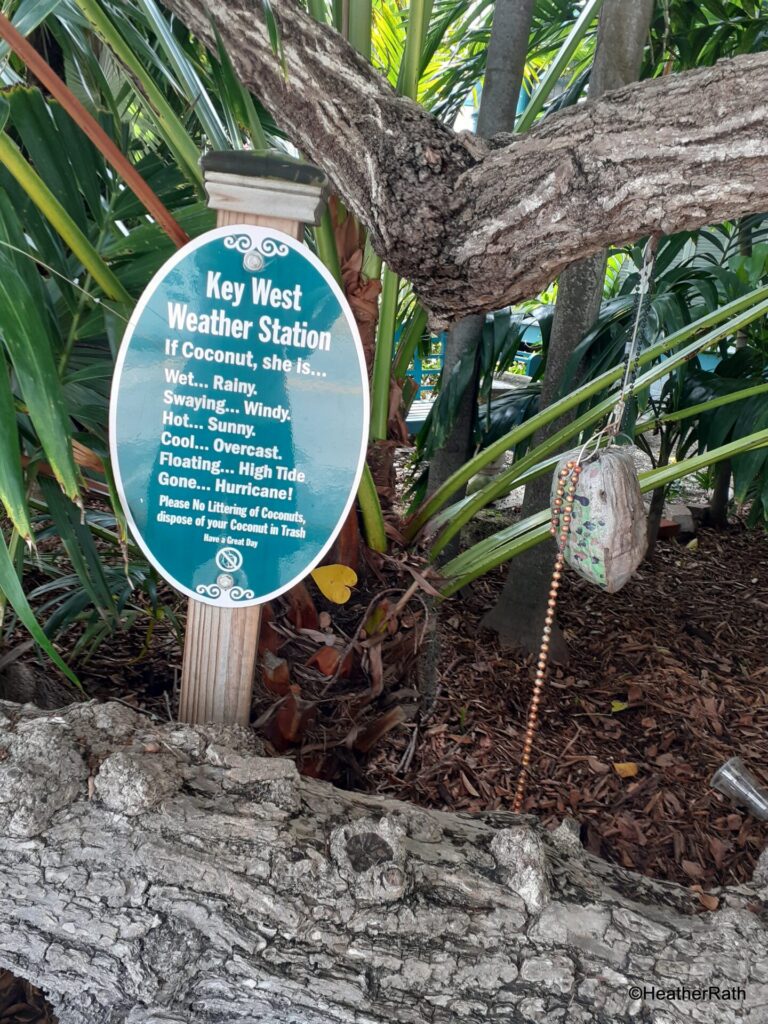 Is Key West safe?
While there are no guarantees, Key West is generally safe for travellers. To avoid being a victim learn the layout of the city, avoid problem areas, stay in well lit/well populated areas, avoid going to deserted areas at night and don't flash cash or valuables. Essentially the same strategies in most travel destinations.
Map of Florida Keys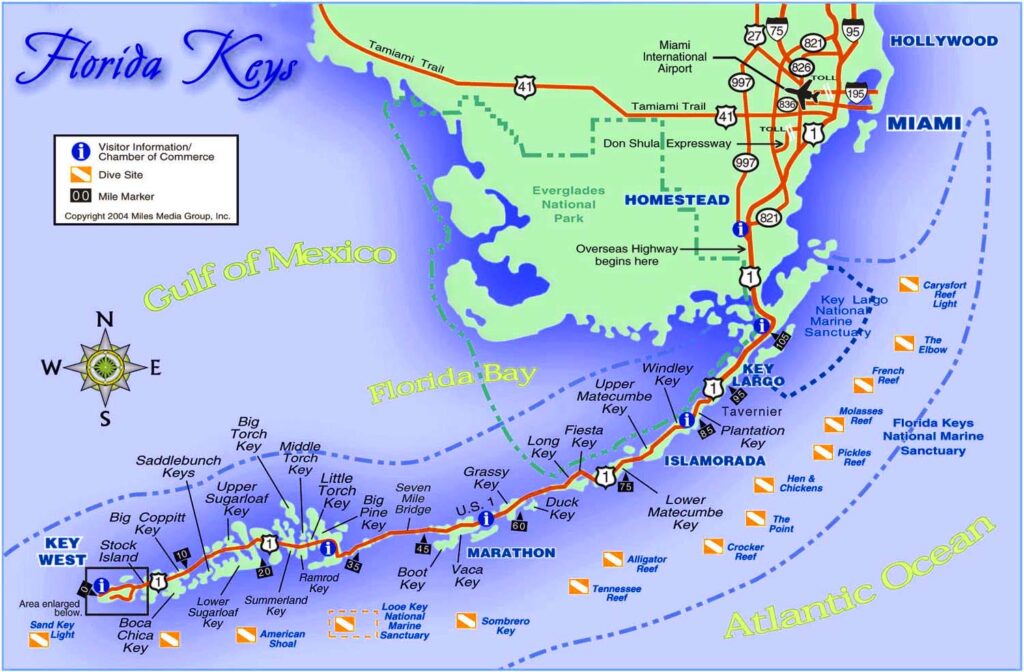 Map of Key West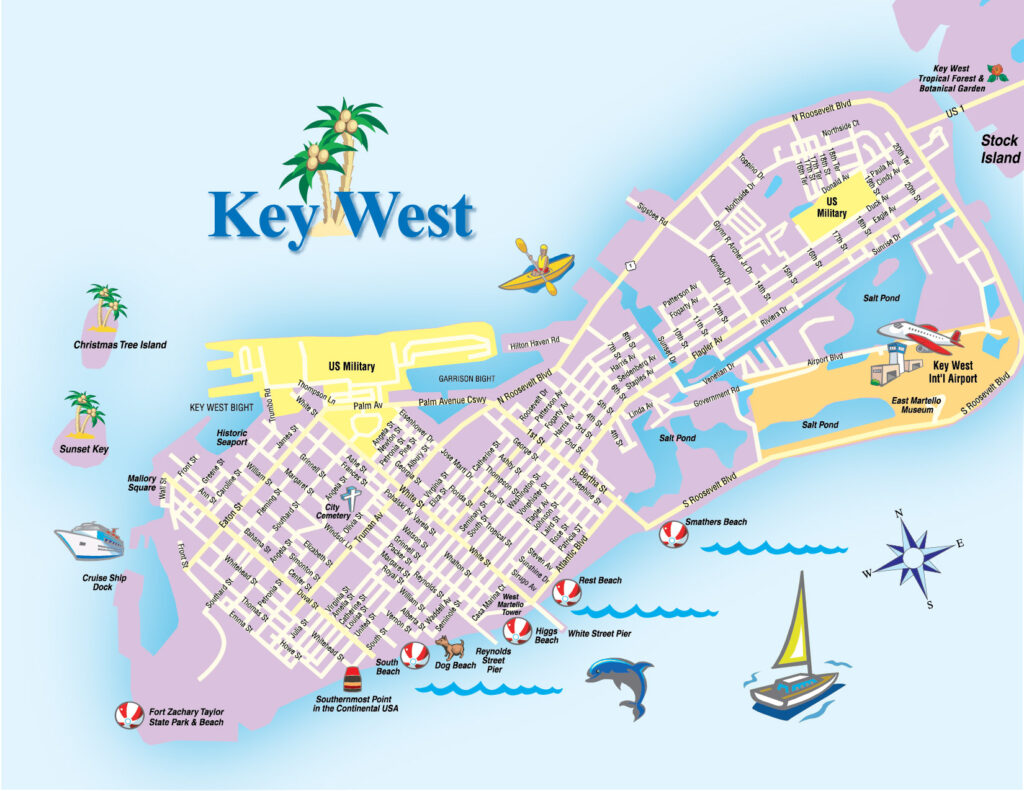 Where to stay
Where to stay in Key West 2024
B and B
Simonton Court Historic Inn & Cottages
Moderate
El Patio Motel
Duval Inn (best value)
The Duval Inn

Luxury
The Mansion by the Sea
The Gardens Hotel
Marquesa Hotel
For the island it probably has the greatest selection of accommodations per square foot of anywhere. Prices range from $<150/night to $600 – $1,000 /night and more!
Book Your Stay here
Good eats in Key West
Breakfast
Key West Cuban Coffee Shop most $10 – $20
Harpoon Harrys most $8 – $15
Ana's Cuban Café downtown on Greene, and also at Simonton & South – most $8 – $12
Pepe's – 806 Caroline – most $4 – $12 and the bar is always open!

Lunch
Schooner Wharf Bar – on the Bight
Half shell Raw Bar – on the Bight
Garbo's Grill – 409 Caroline
Kaya Island Eats – 618 Duval – splurge a bit
Blue Heaven – 729 Thomas at Petronia – chickens underfoot
Sunset Pier – 0 Duval
Margaritaville – 500 Duval – Jimmy Buffet's place!

Dinner
Louie's Backyard – 700 Waddell – backyard on the ocean
Red shoe Island Bistro – 411 Petronia – fresh local seafood and more
El Siboney – 900 Catherine – authentic Cuban food, Paella, and local seafood
Latitudes – 245 Front – Voted In 100 Best Outdoor Dining Restaurants in America for 2022
most booked restaurant in the Keys – reservation a must!
First Flight Island Restaurant – 301 Whitehead – birthplace of Pan-Am – garden canopy dining
Pier House Restaurant – 1 Duval – waterfront dining – features fresh, organic, local and farm-raised fare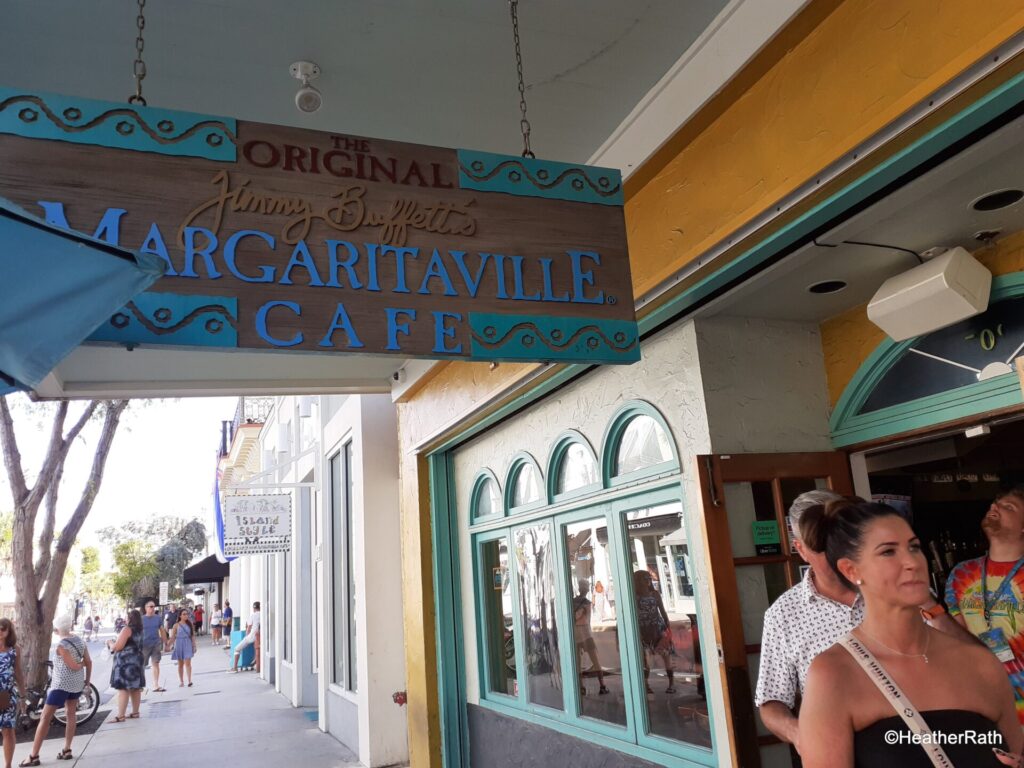 Best Bars – where we like to drink
The Green Parrot – 601 Whitehead, at mile zero on US1 – no 1 on our list
Mary Ellen's Bar and Kitchen – 420 Applerouth Lane – don't miss the vibrator races every Thursday
Follow the Rabbit Bar – 903-1/2 Duval – unique speakeasy cocktail bar with a mix of Burlesque, Acrobatics,
Singing, Circus Arts and more on Thursday, Friday, Saturday
Smallest Bar in Key West – 124 Duval – about the size of a jail cell
The Bull and Whistle Bar – 224 Duval – 3 bars in 1 – the Bull main floor with live music, The Whistle bar 2nd
floor with pool tables and games and the Garden of Eden bar on the top floor is clothing optional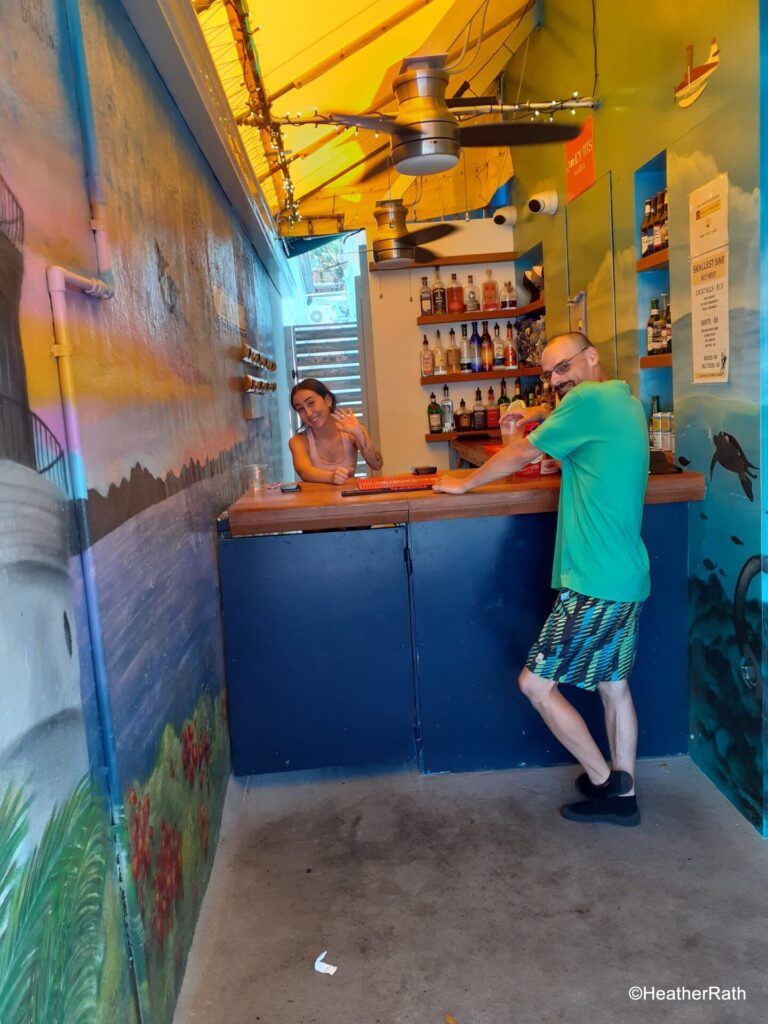 Best Drag shows
We can recommend
801 Bourbon Bar – 801 Duval – you may see the oldest drag queen in Key West – really!
LaTeDa – 1125 Duval – cabaret style featuring Christopher Peterson's Eyecons and Randy Roberts
Aqua – 711 Duval – Voted "Best Bar" by South Florida Gay News for 6 years running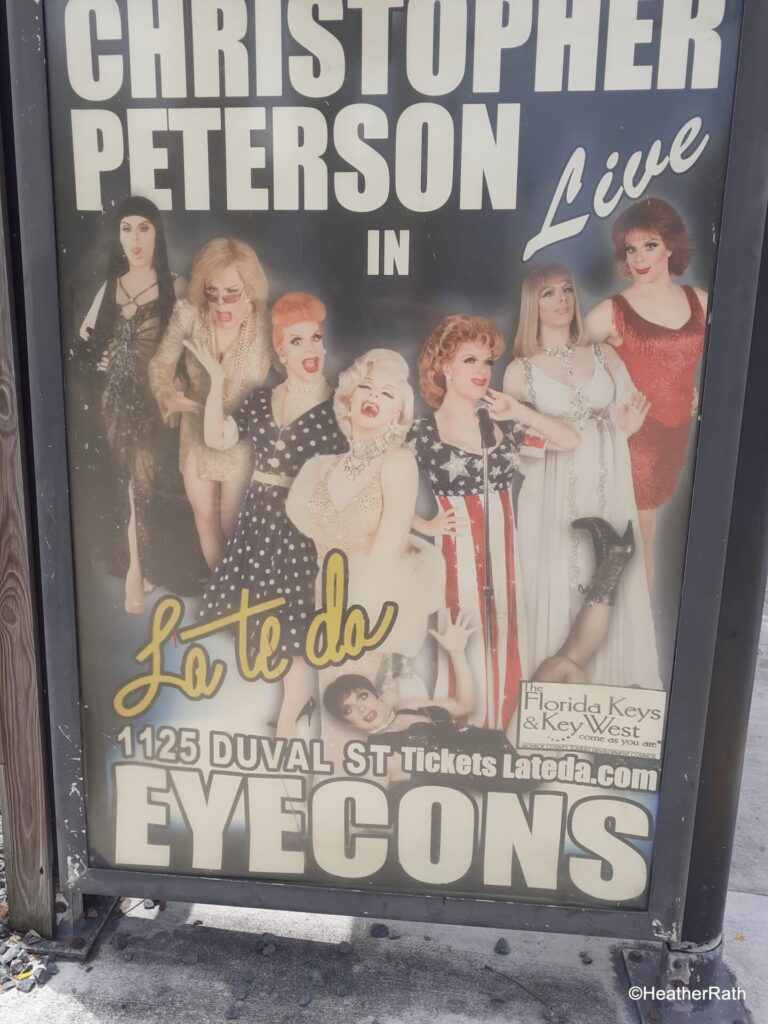 Sights and sounds of Key West
More blogs from North America
Read more of our blogs from North America
Be a guest blogger
We welcome guest bloggers – contact us here with the tag 'blogger'.