What do the Chapel of Bones, Cork Trees, and Megaliths Have in Common?
All are located in or near the UNESCO heritage site of Évora, Portugal.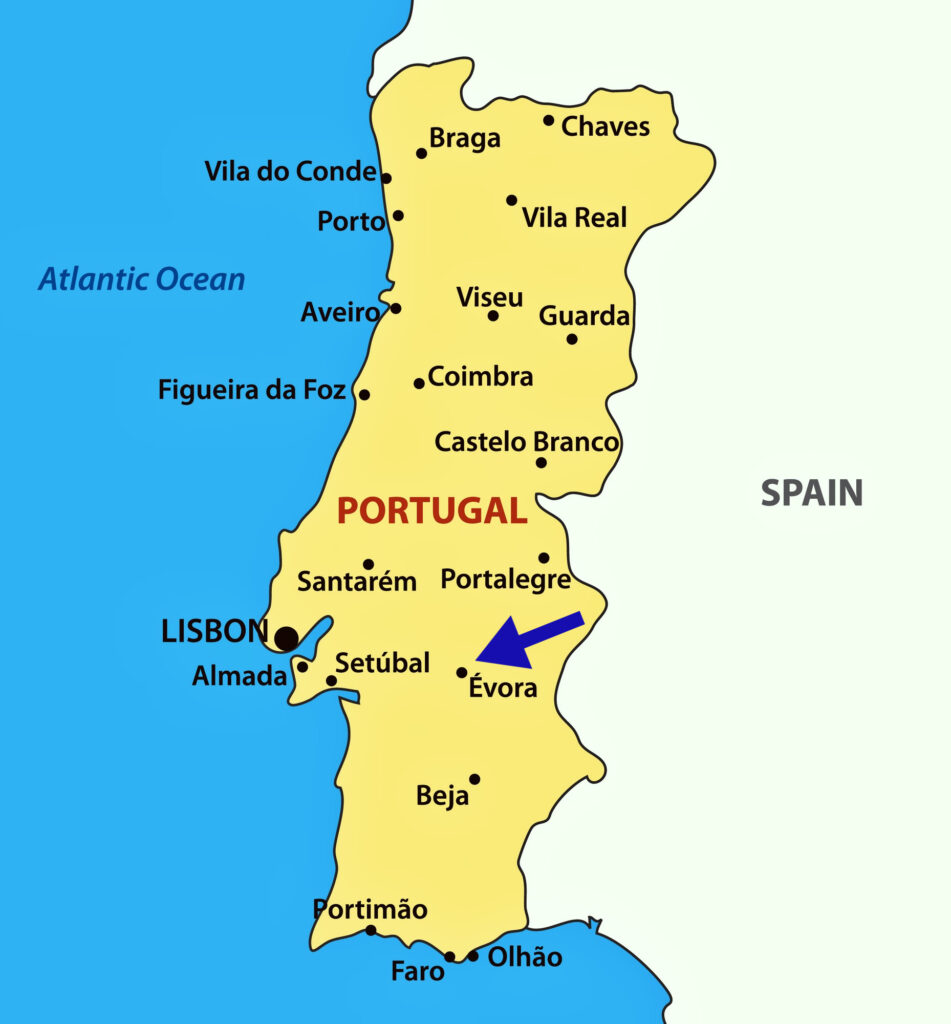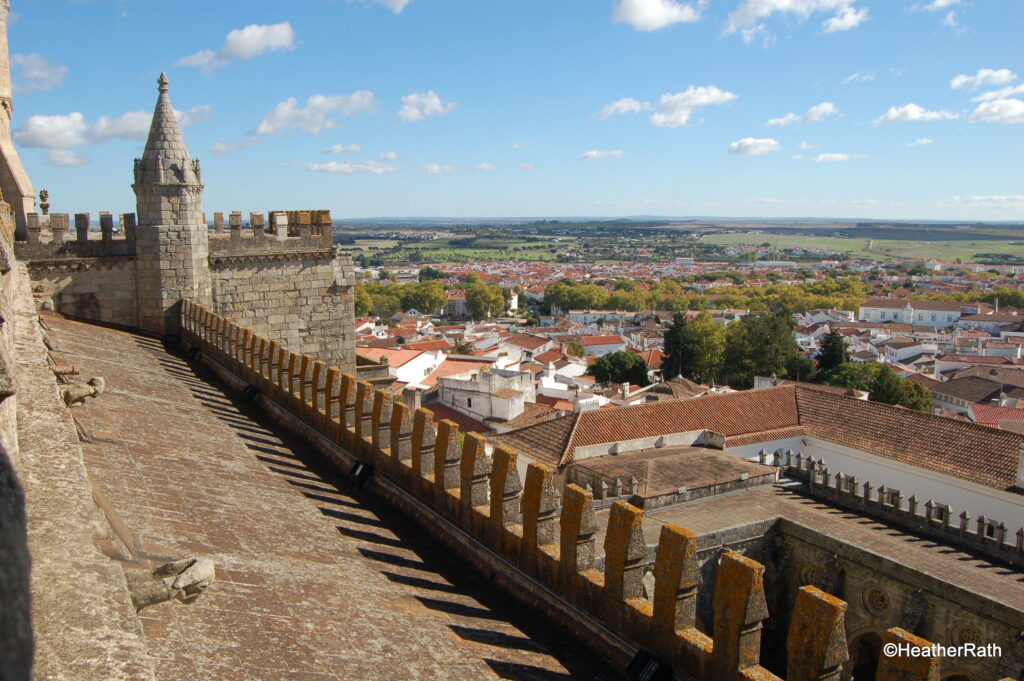 Taste of the Past
Évora, beautiful walled city of about 60,000 citizens, lies 1.5 hours east of Lisbon by bus or train. Its beginnings provide a taste of the past in Portuguese history. Tourist information here.
Influenced by the Moors and Romans, today's narrow, sometimes hilly streets, show off other bygone traits. There are buildings trimmed in yellow "to ward off evil spirits" or blue "to ward off insects".
Market Square
Praça do Giraldo (Geraldo Square) was the market square in Moorish times. It continues to serve as a centre of commerce. Many rural folk shop here weekly.
The square takes its name from Geraldo the Fearless. He led a surprise attack on the Moors, capturing Évora in 1145. Appointed Governor for his exploits, his name remains a symbol for the city.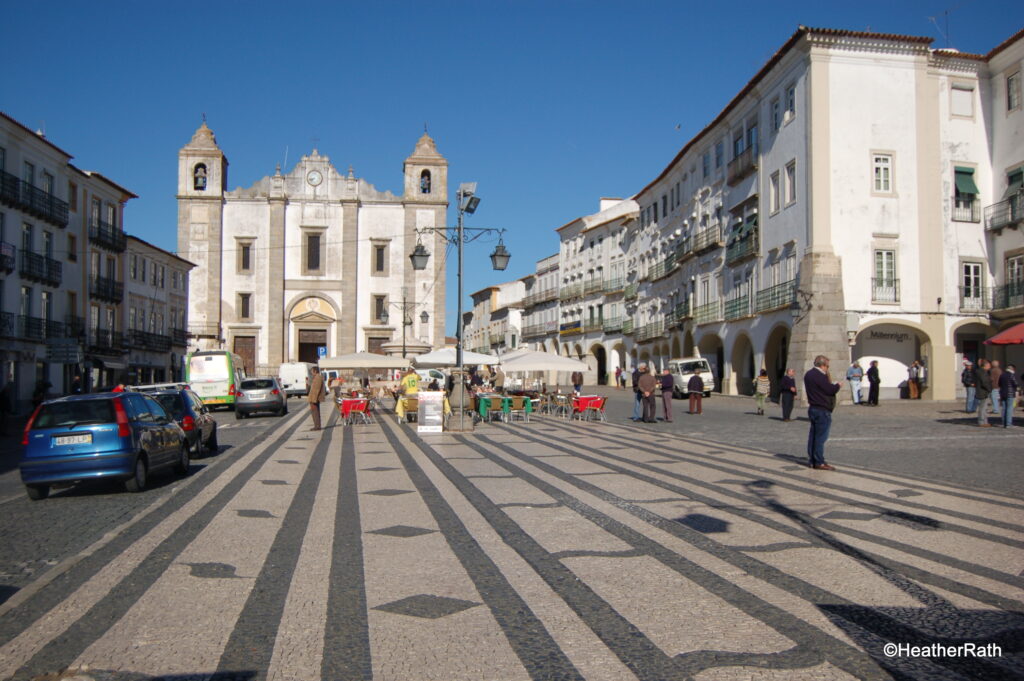 City Walls
Heavy stone walls located throughout the city, often blended with modern buildings, are a Moorish and Roman legacy.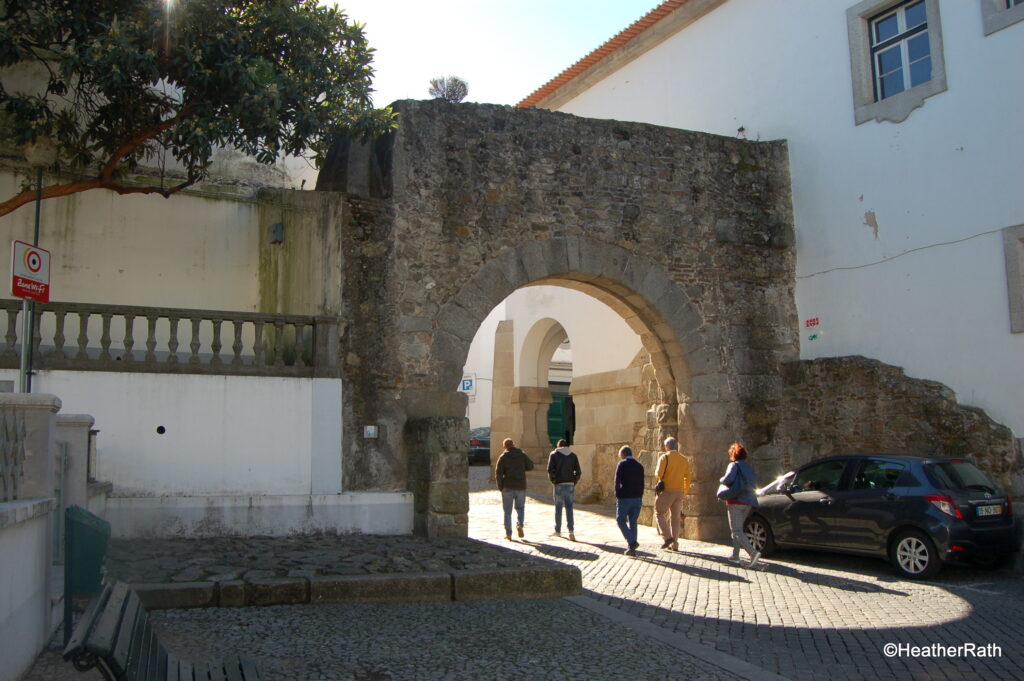 Vasco da Gama
Among the heritages of the past is the Vasco da Gama house at #15 Rua de Vasco da Gama. The great explorer once lived here following his discovery of the water route to India in 1498.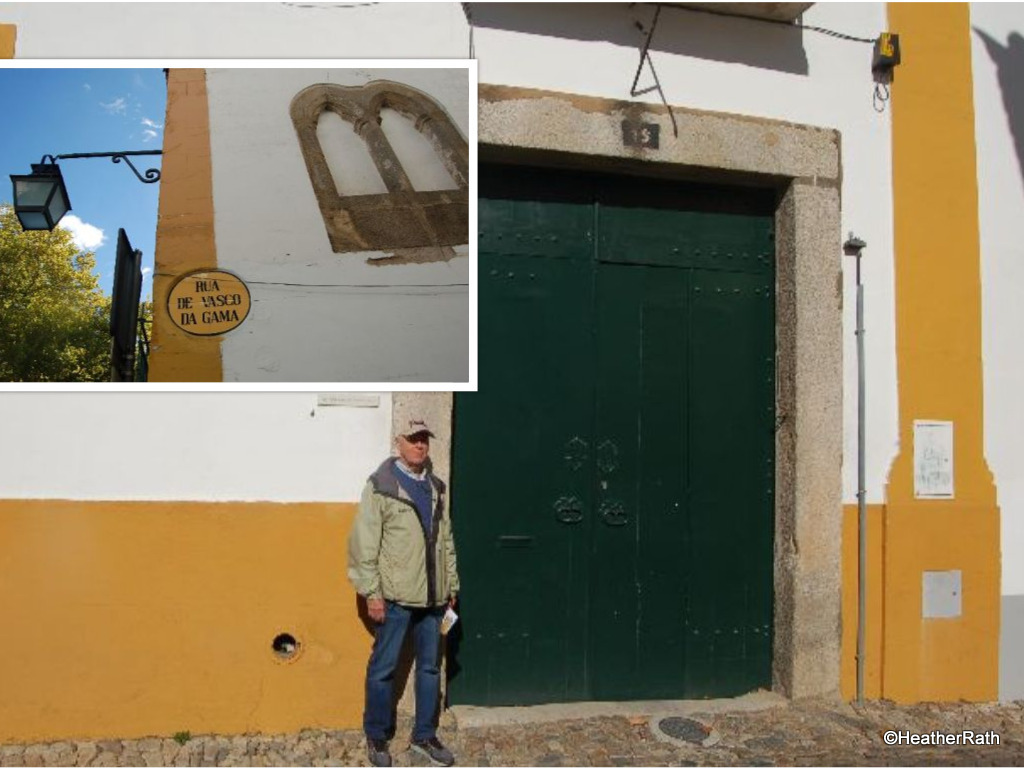 Portuguese Inquisition
Not far from Vasco da Gama's house sits the building of the Tribunal of the Inquisition.
The building is a grim reminder of Evora's dark past as tribunal site of Portugal's Inquisition. Here thousands of innocent people, many Jewish, were tried and found guilty of crimes against faith.
Punishment ranged from whipping, imprisonment, torture and even death by burning, in the main square.
During our visit, a building renovation was underway to house a new modern art museum.
Amidst the UNESCO site…a famous landmark
In the heart of the historic old town of Évora stands the Igreja de Sao Francisco, or St Francis Church.
This church stands on the site of a former Romanesque church dating back to 1226. The large, vaulted nave is the longest of its type to be found in Portugal.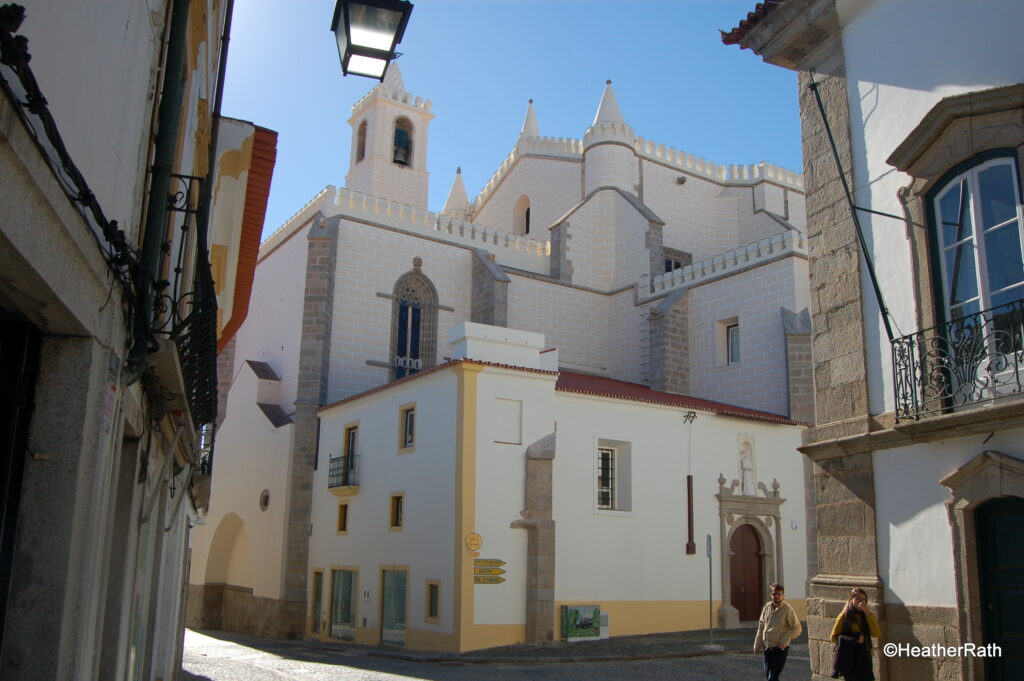 Madonna and Child dioramas
St. Francis Church owns a private collection of over 2600 outstanding Madonna and Child Nativity dioramas. Unfortunately, only a few are on public display.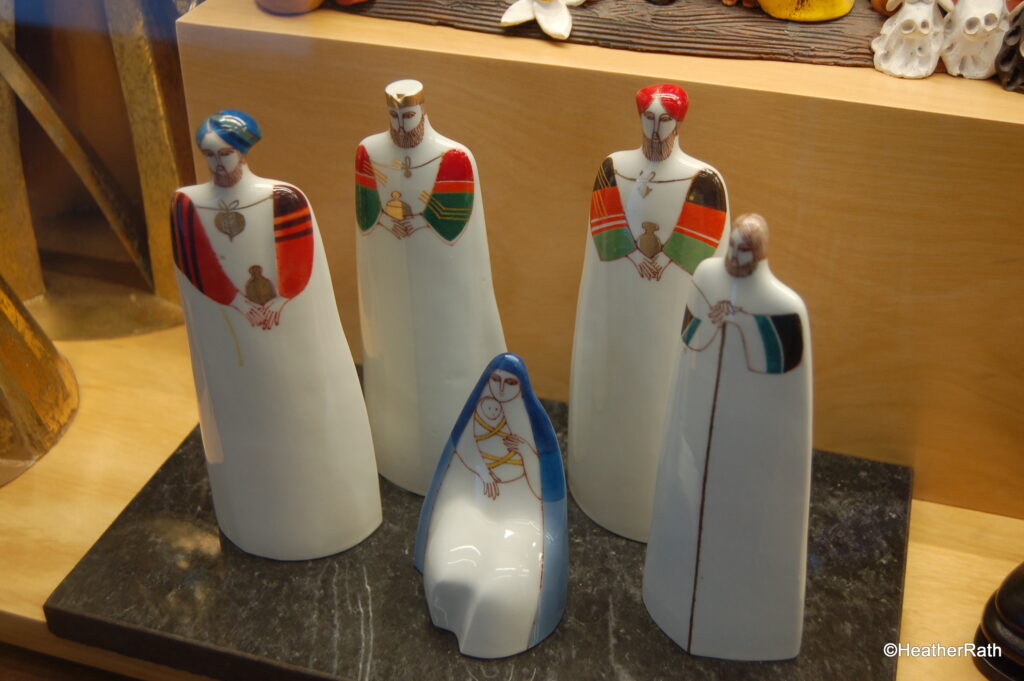 Most intriguing, this church is home to the mysterious…
…Chapel of Bones: 'We bones here, for yours await'
Built in the first half of the 17th century, The Chapel of Bones was the work of a group of Franciscan monks. They designed it as a practical solution to a land scarcity problem. 42 monastic cemeteries in and around the expanding city were using too much space.
The monks simply moved the remains from each site, relocating them to one single, consecrated chapel within St. Francis Church.
This action freed the former cemetery lands for further use.
As for the bones, rather than keep them hidden, the monks took the unusual decision to display them. They cemented the remains of more than 5,000 individuals from all walks of life over the chapel walls and ceiling.
Above the entrance are these words (translated from Portuguese) "We bones here, for yours await'.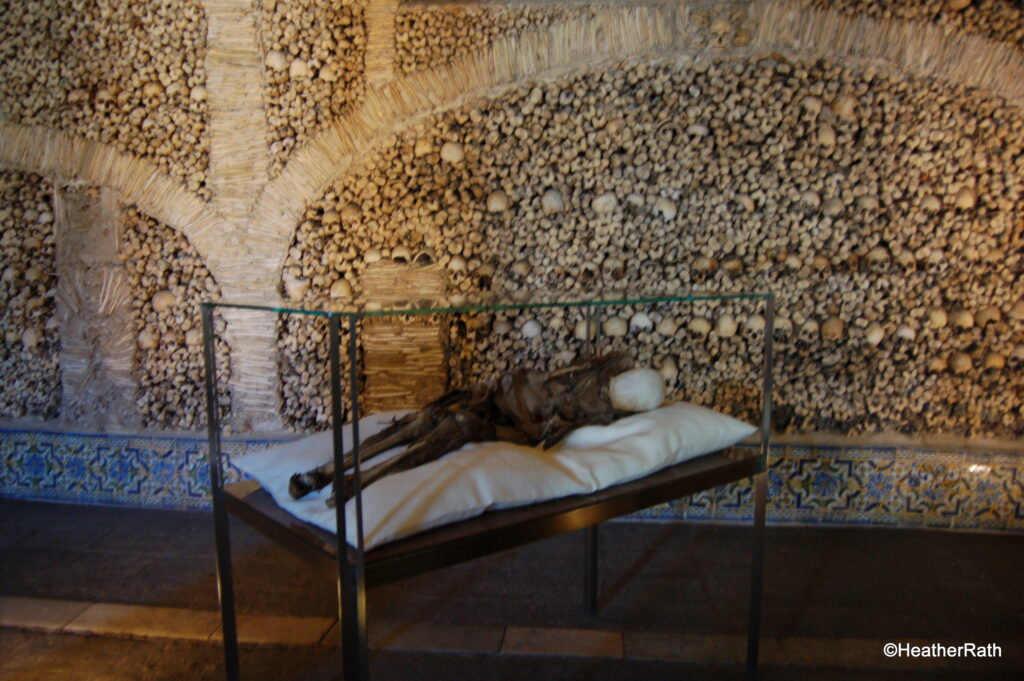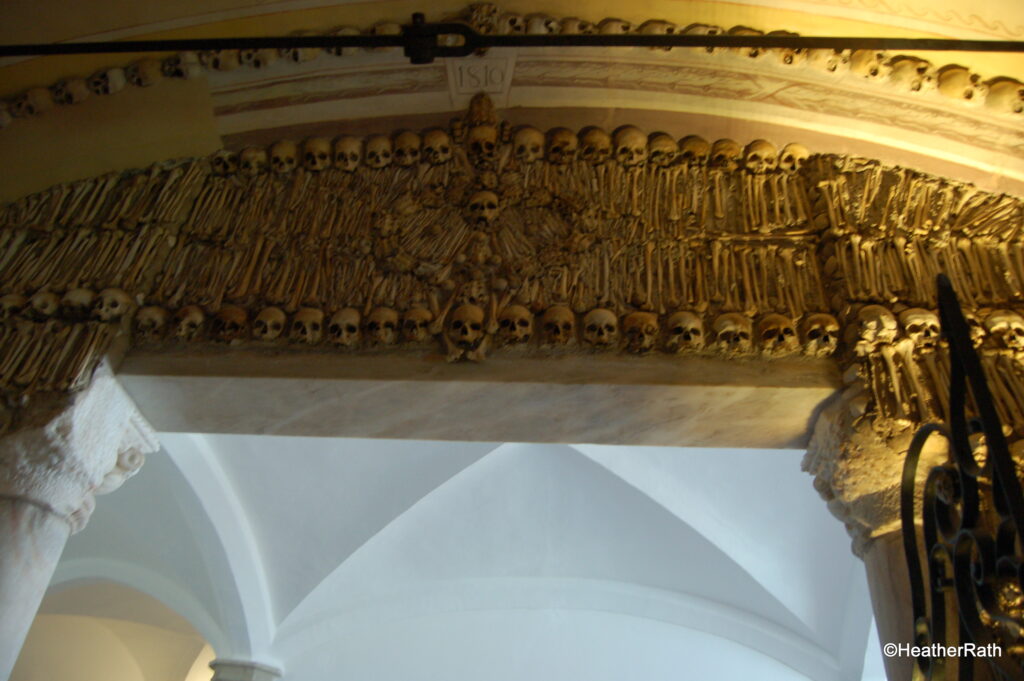 Iberian Megaliths
In Évora district alone, more than 10 megalithic enclosures, 100 isolated menhirs (standing stones, monoliths), about 800 dolmens (single chambered monolithic tombs) and close to 450 megalithic settlements, are located.
In addition, there are about 100 rocks with dimples (their functionality remains a mystery). Count them! This is the largest megalithic monument in Iberia and one of the oldest in Europe (2,000 years before Stonehenge ). Their age is estimated to be about 5,000 BCE.
One cluster of 95 monoliths suggests a relationship with the celestial calendar.
Identification of the builders and any meaning of the stones remain a mystery.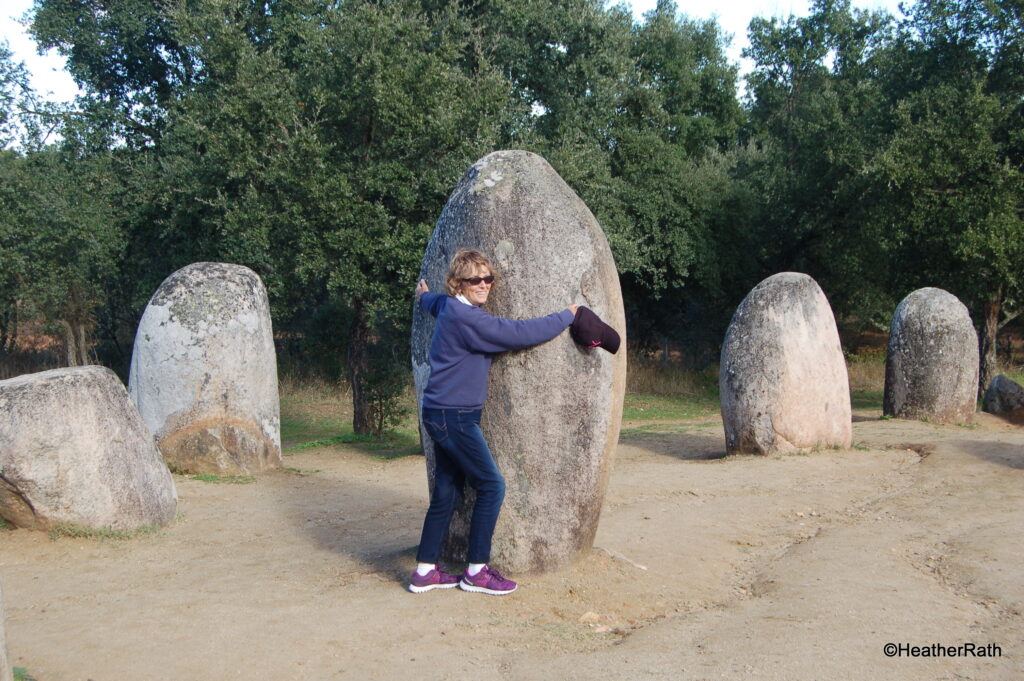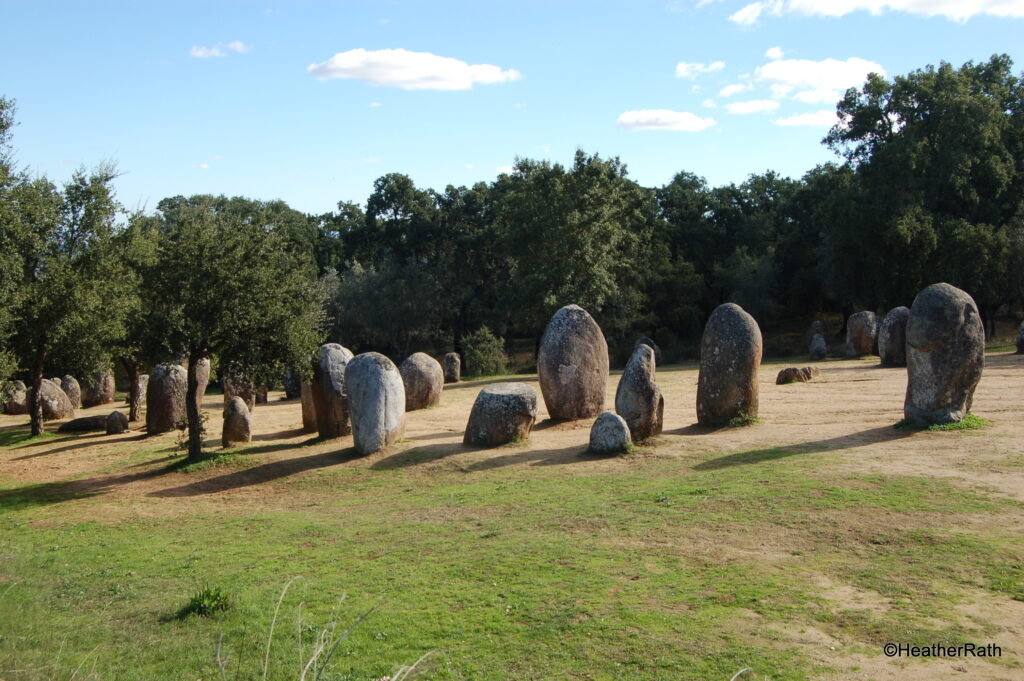 Corks are profitable
You own a grove or groves of cork trees? You are in a profitable business, my friend.
Once the tree is 25 years old it can be harvested for the first time. The cork can then only be harvested every 9 years from each tree by law.
A single cork tree can live up to 150 – 200 years and harvested up to 15 times.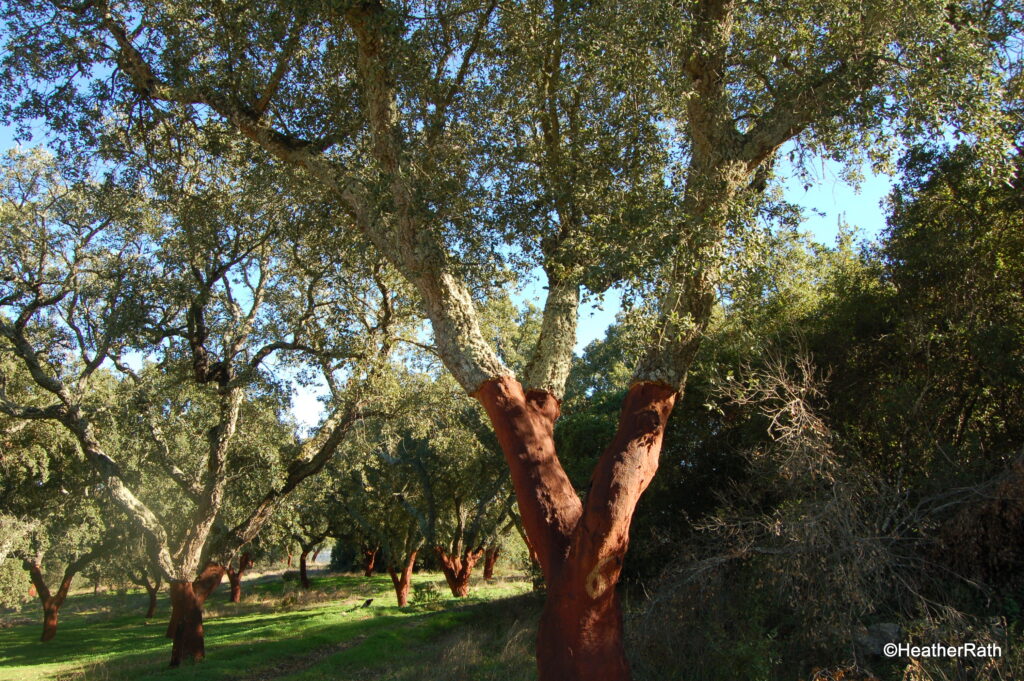 Portugal world leader
Portugal is home to the largest collection of cork oak trees. The country is also the world leader in cork production.
Remember this when next you pop a cork from your wine bottle!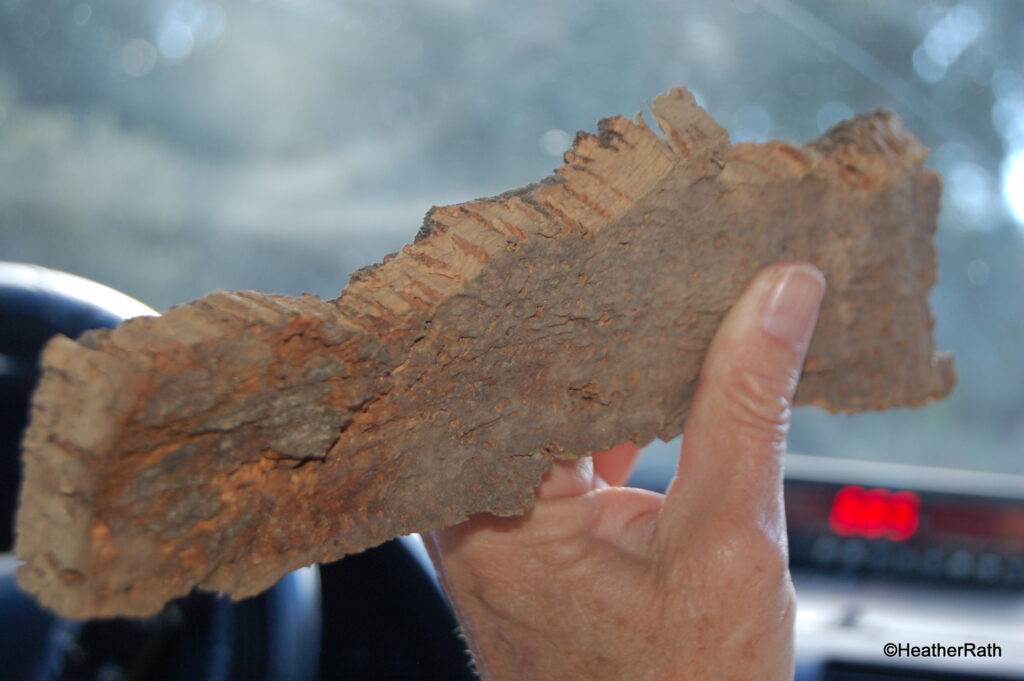 COVID

Update
Covid update for travellers click here.
Music and Sights of Évora
How to get there
From Lisbon take a train or a bus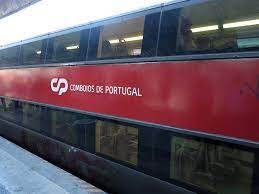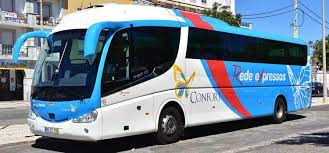 Accommodation
Search for hotels here.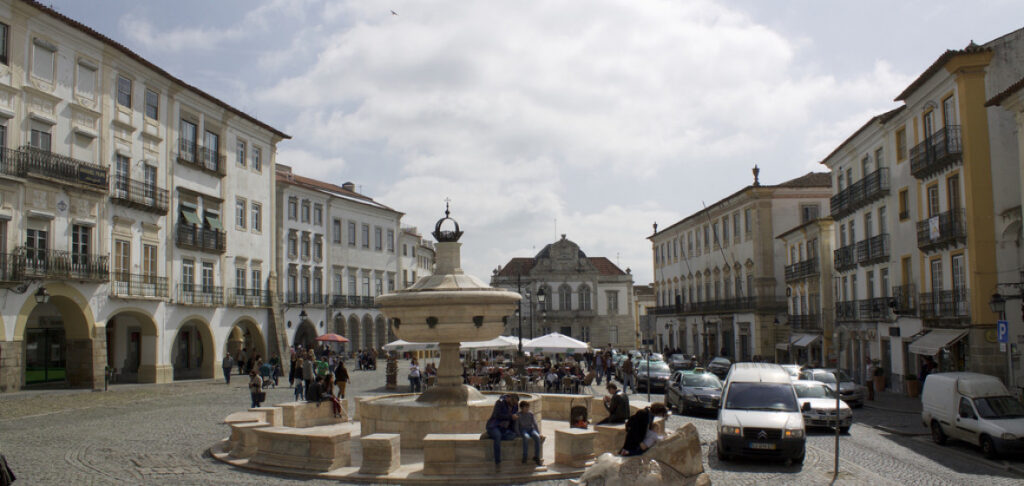 Travelled: November, 2016
See our other blogs of Europe
Be a Blogger
Send us a blog for consideration for posting on Vamos Travel Blog – Please use the Contact Us form