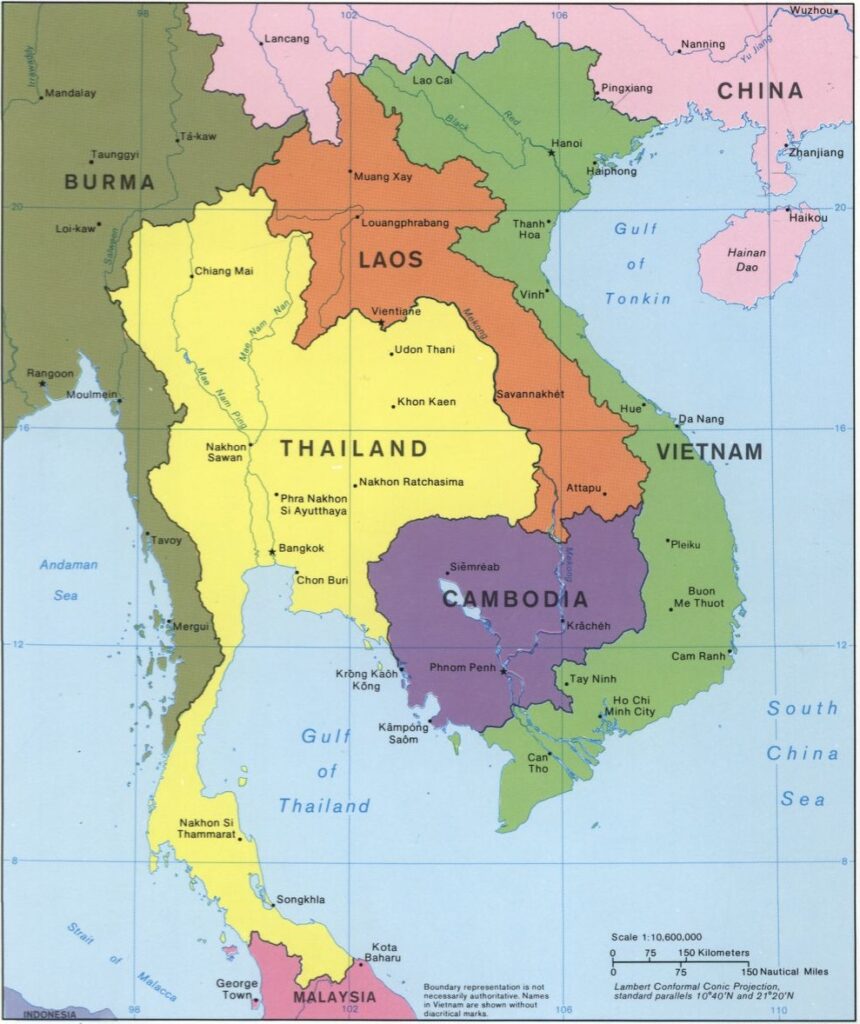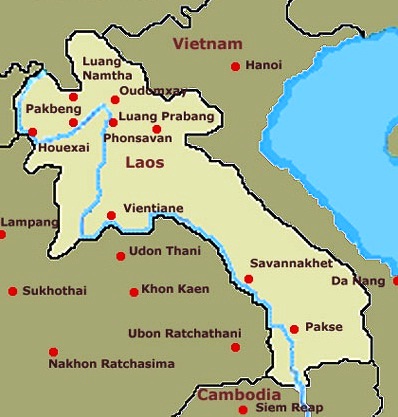 Secret War
After a visit to the local night market in Luang Prabang, Laos, we learned about The Secret War. Backgounder.
Landlocked Country
A communist country, Laos is landlocked, almost hidden in southeast Asia.
'Simply Beautiful' Luang Prabang
We were in Luang Prabang, Laos. Described in travel brochures as 'Simply Beautiful', this former Royal capital and mountain kingdom is considered one of the most beautiful in Asia.
UNESCO World Heritage Site
The town centre of Luang Prabang is designated a UNESCO World Heritage Site.
Temples and French Architecture
The UNESCO designation is due to the town's rich architectural, artistic and cultural heritage. A fusion of Lao traditional urban architecture shows off myriads of Buddhist temples, wooden structures and traditional street markets. Interwoven among these are fine examples of French architecture. (Laos was once a protectorate of France.)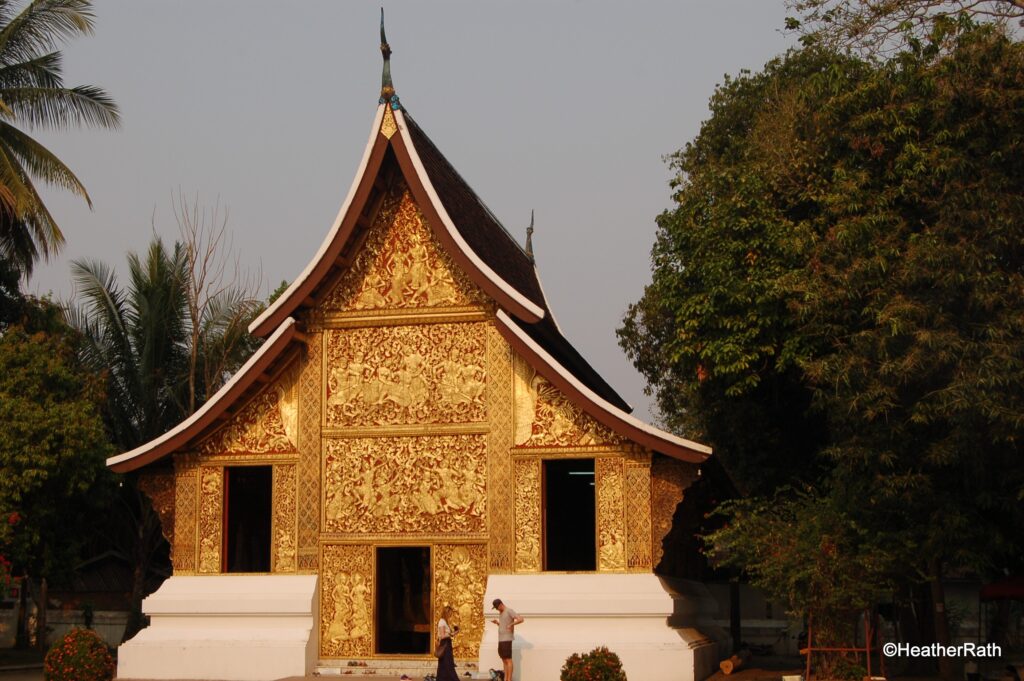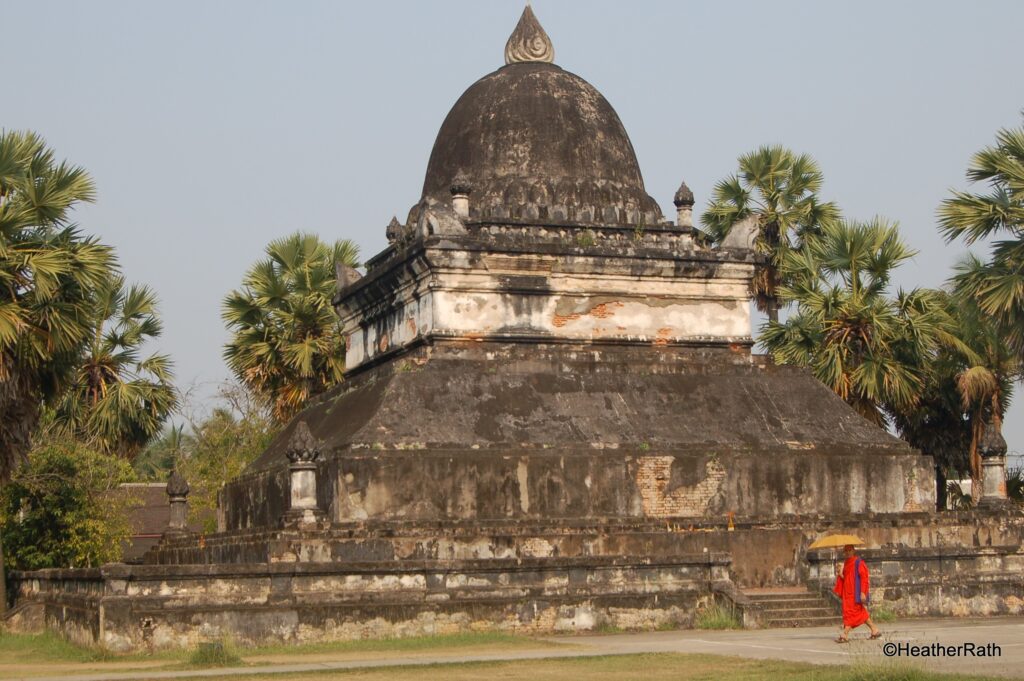 Secret War Link: a bracelet fashioned from bombs
A young mother, her two children beside her, sat cross-legged on a blanket on the floor in her night market stall with unusual metal articles for sale. Items like spoons, chopsticks, rings, bottle openers and bracelets.
As we approached, we read a sign in English that began, these bracelets were bombs…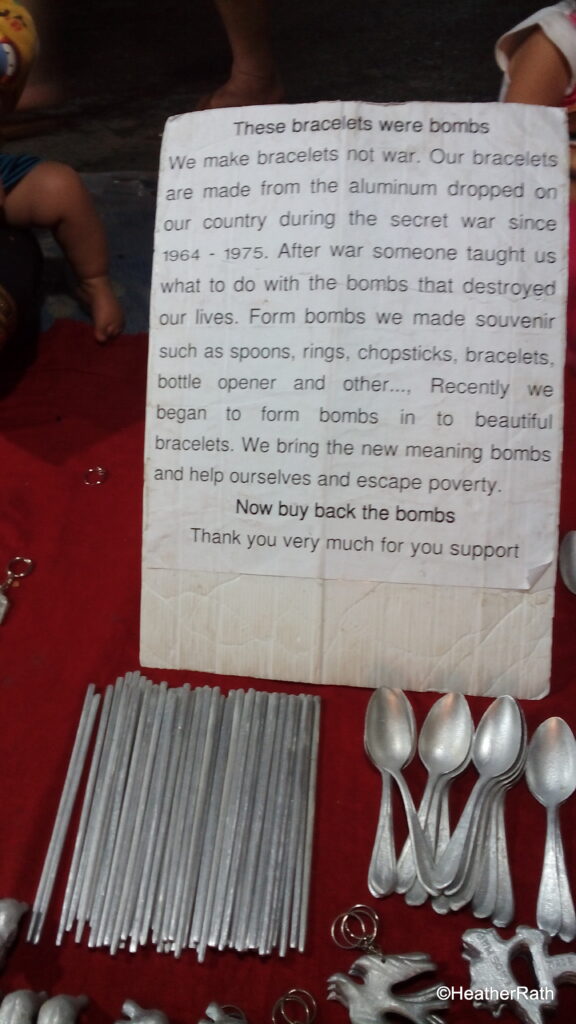 Metal Collection and the Secret War
The metal collection of useful items and jewellery tells the story of a secret war waged in Laos from 1964-1973 by the United States.
Of course, we purchased some of the metal items including the ring I wear.
Aim of the Secret War was to stop the spread of communism across Indochina.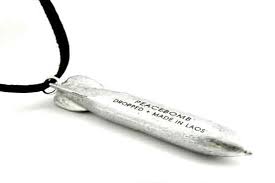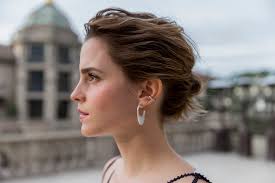 Millions
During the time of the Secret War, 250-260 million bombs were dropped on Laos. 80 million failed to detonate.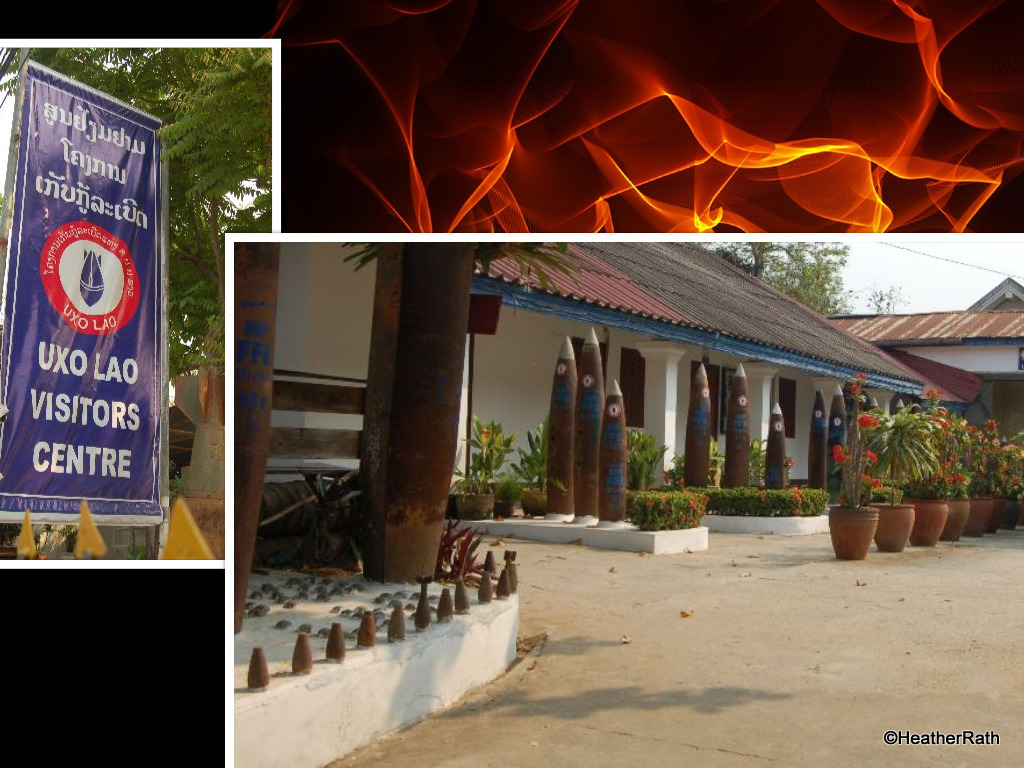 Tragic Result
More than 34,000 people have been killed or injured by cluster munitions since the bombing ceased in 1973. Children are the majority of victims.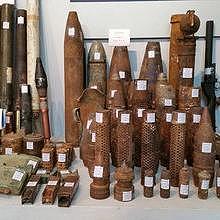 Metal Articles
Two years after the bombing stopped, villagers began to cast spoons from war scrap metal scattered around their forests and fields.
Article 22
American NY designer, Elizabeth Suda, visited Laos in 2008. She recognized the potential to create good from evil and founded Article 22. This jewelry company employs Laotian artisans who use bomb scrap metal to craft necklaces, pendants, earrings and bracelets.
Article 22 is named after the 22nd article of the United Nations Universal Declaration of Human Rights.
Former US President Barack Obama visits Vientiane, capital city of Laos, acknowledges "secret war"
In 2016, former US President Barack Obama visited the Lao capital city of Vientiane, the first US president to do so. In a speech delivered there, calling for a new partnership with the people of Laos, he acknowledged: "It was a secret war, and for years, the American people did not know."
COVID

update
For the latest Covid-19 update click here
Sights and Sounds of Luang Prabang
Where we stayed in Luang Prabang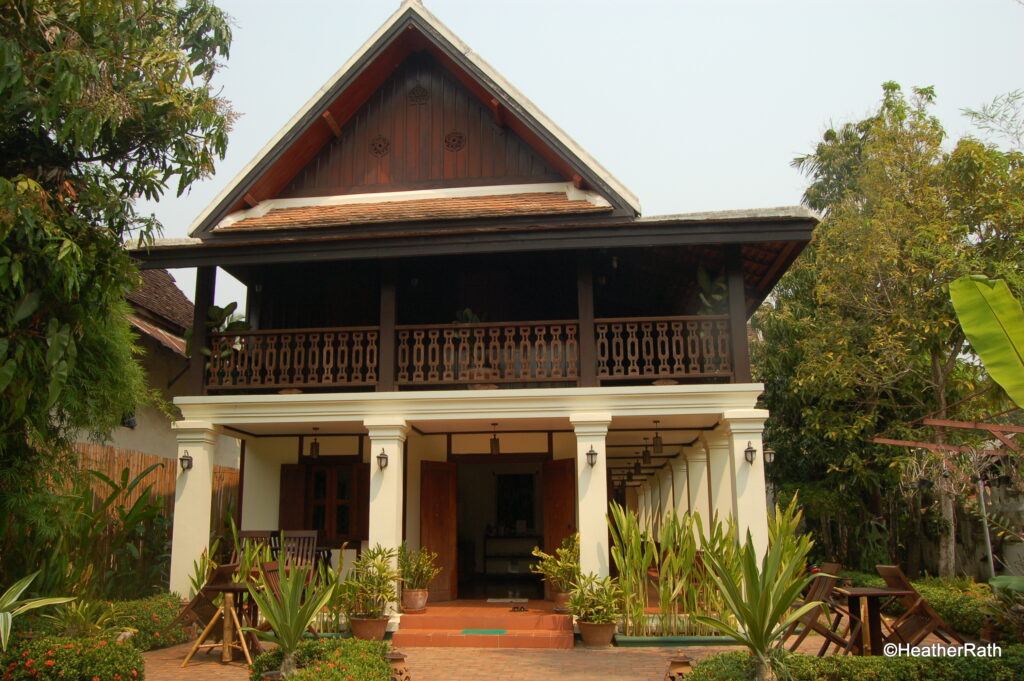 We stayed at the Luang Prubang Residence Hotel. It was built on land owned by the Royal family. It was owned by Prince Sisouphanh who was the younger brother of King Khamsouk (reigned 1889-1904). The Prince once lived in this house.
How to get to Luang Prabang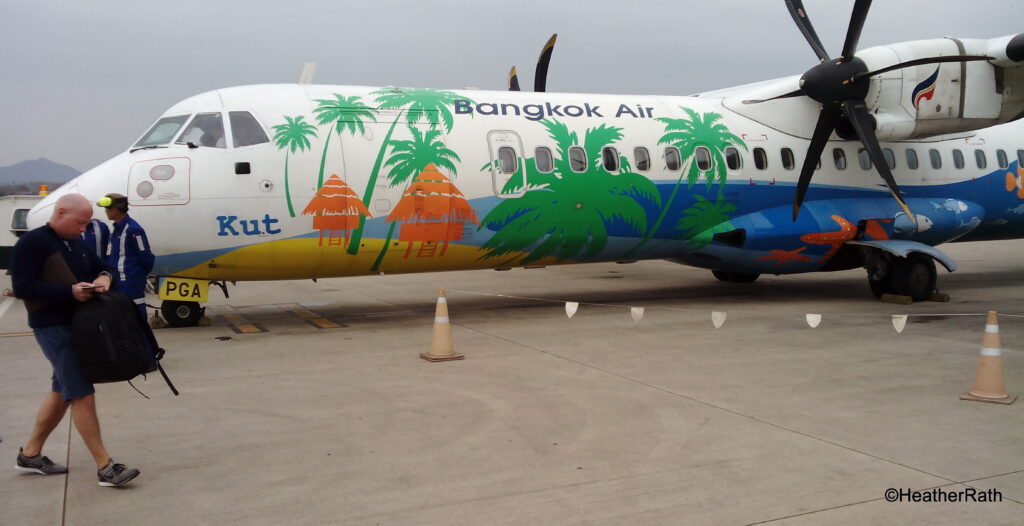 Flights are mainly via Bangkok, China, Vietnam or Cambodia. Popular airlines flying into Laos include Bangkok Airways , Thai Airways and Vietnam Airlines.
Visa Requirements for Laos
Travelled: March, 2018
See our other blogs of Asia