Legendary Women of Colombia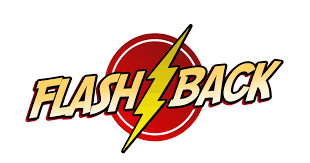 Legendary Women of Colombia
At least three monuments immortalize the prominent presence of legendary women in Colombia's past. Two are erected in Santa Fe de Antioquia, near Medellin, a city mostly remembered for her infamous son, the drug lord Pablo Escobar. The third is in Cartagena on the Colombian coast of the Caribbean. Map of Colombia
1. Indigenous Woman
The shapely outline of an Indigenous woman is prominently displayed in the centro historico of Santa Fe de Antioquia near Medellin. She represents those who were abused, terrorized and raped by the conquering Spanish. In her left hand, she holds ears of corn, symbolizing the first cultivated food of her people. In her right, she holds a severed penis from a Spanish warrior. This stark image represents her sisters' revenge for brutal indignities forced on them by invading soldiers.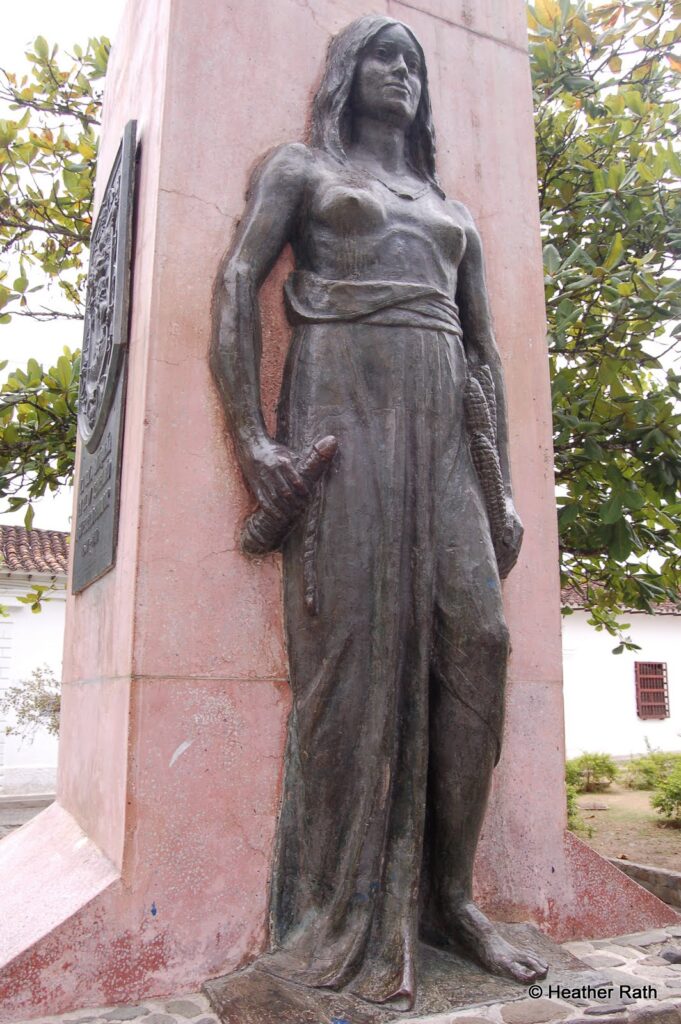 2. Famous Gold Digger
On the same pedestal, but facing the opposite direction, is a memorial to Maria Centeno who lived between 1570 and 1645. Known as the most famous gold digger, she was a woman of perseverance who "faced nature tenaciously and men with strength. Choosing poison as her weapon, she murdered four of her five husbands, gaining money and property from each marriage. When she became rich and powerful, Maria Centeno served as onetime governor of the province.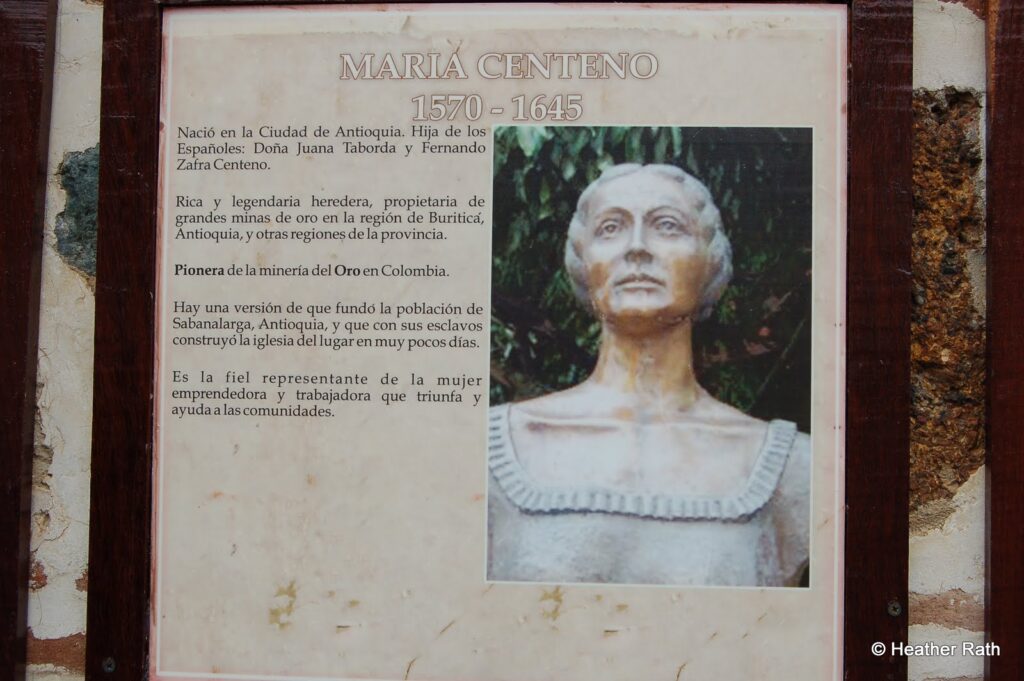 3. Indigenous Traitor or Maligned Heroine?
In the port city of Cartagena on Colombia's Caribbean coast stands a monument to India Catalina.
When the Spanish invaded the coast, they captured India Catalina, daughter of a local cacique (native chief). She was forced to relocate to Santo Domingo, now capital of the Dominican Republic. There, believing her an orphan, a high-ranking Spanish official bought her. As a result, India was baptized and educated in Santo Domingo.
When she matured, India fell in love with a military captain; he promised to return her to her homeland.
India's ability to speak both Spanish and the Indigenous language of her people proved a valuable asset for the Spanish conqueror, Heredia.
The eventual founder of Cartagena, Heredia welcomed India aboard his vessel. Using her as his interpreter, he manoeuvered the capture of the local Indigenous population. Scholars argue that, without the translation skills of India, there would have been a higher death toll among her people.
Eventually India married Heredia's nephew and moved to Seville, Spain, where history no longer recorded her.
Because she is regarded a traitor, India Catalina is not held in high regard among locals today.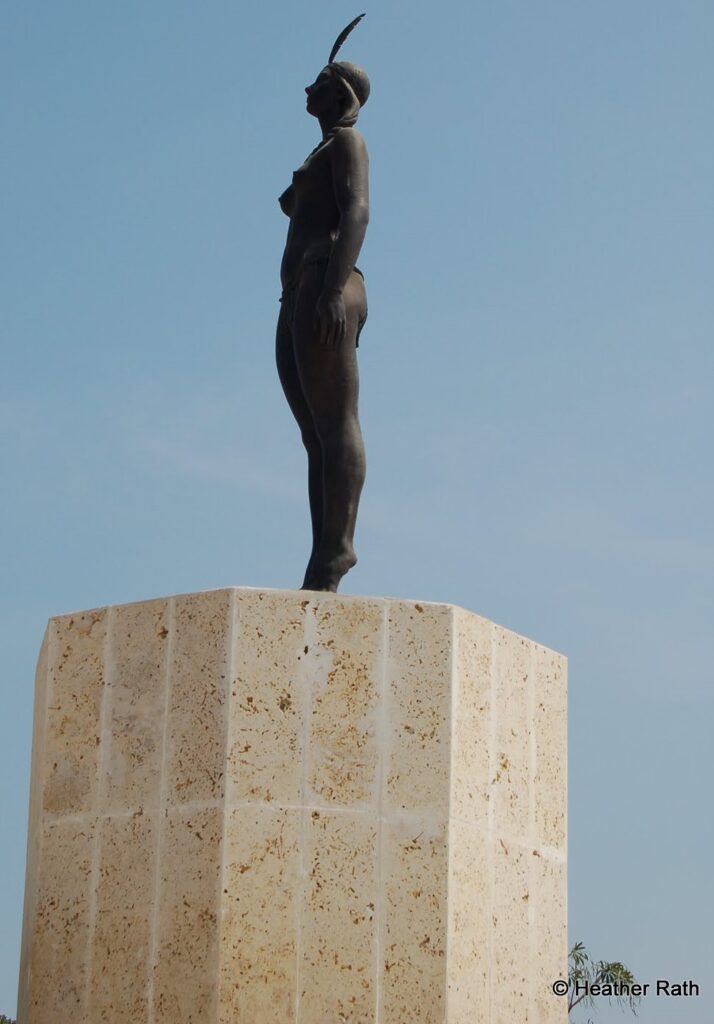 Cover/Featured Photo – Botero's 'Woman with Mirror'. "I fatten my characters to give them sensuality", he says.
Read more of our blogs
Travelled: Winter, 2012