Dragon's Blood in An Eco Park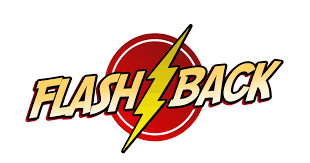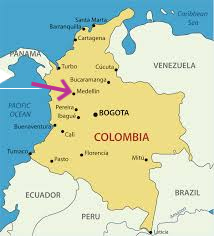 Where?
High above the city of Medellín in Colombia sits a large Eco Park with dragon's blood.
Forgotten
Parque Arví is rediscovered. Once a forgotten area for hundreds of years in the land above Medellín, it is now fully restored.
Origin of name
Arví is the name of the Indigenous people who once inhabited this region.
Reforestation to the rescue
In the 1940s, eco-minded agencies stepped up to the challenge to reclaim these lands.
A local utility company purchased 2400 hectares (5900 acres) in the Parque Arví location. As well, provincial and Medellín governments pledged to reforest barren areas.
Fast growing trees (such as eucalyptus, pine and cypress) from Canada, US, Mexico, China, Australia and Brazil helped initiate the reforestation process.
Birds, Butterflies, Mammals, Flowers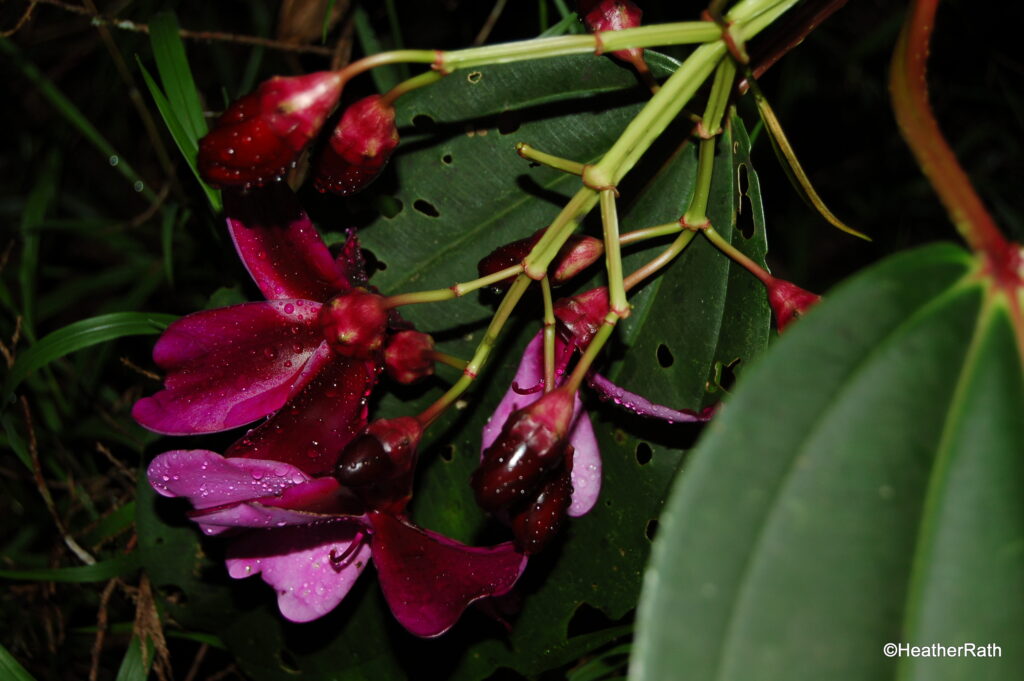 Today, the forest contains a mix of Colombian trees and plants.
Parque Arví is home to over 70 species of birds, 72 species of butterflies, 19 species of mammals. Also adding to its attraction are many unique flowers, including several species of orchids.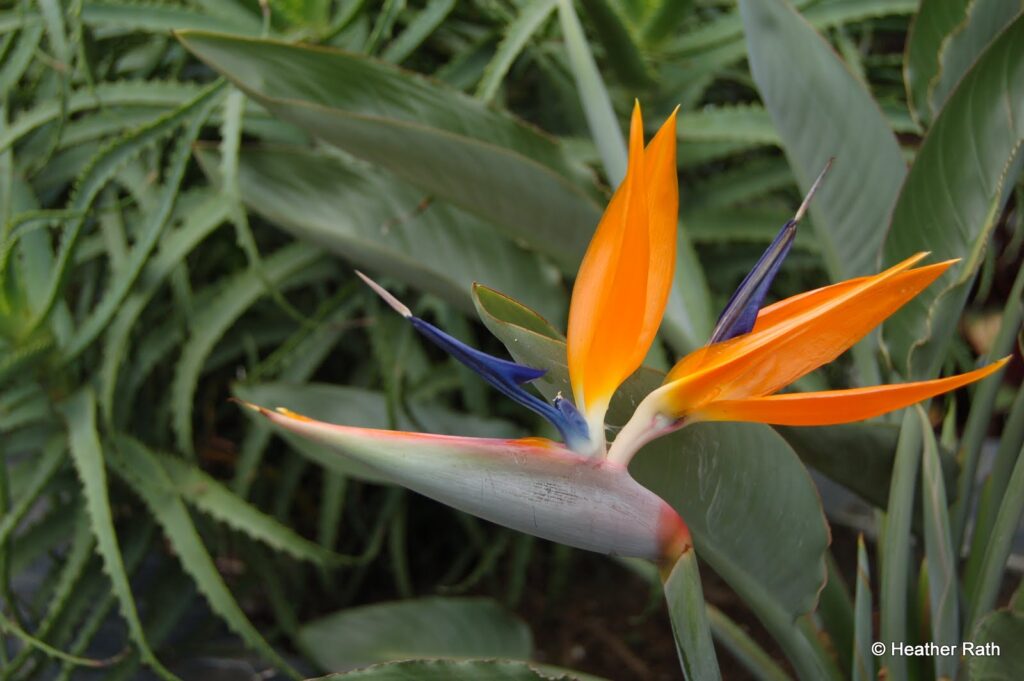 Elevation
Parque Arví sits at an elevation of about 2500m (8200ft), 1000m above Medellín.
Getting there
We lived in the Poblado neighbourhood of Medellín. It took us 1.5 hours to reach the park using three modes of transportation. A bus, the Metro, and two cable car lines. We finally disembarked high above the city.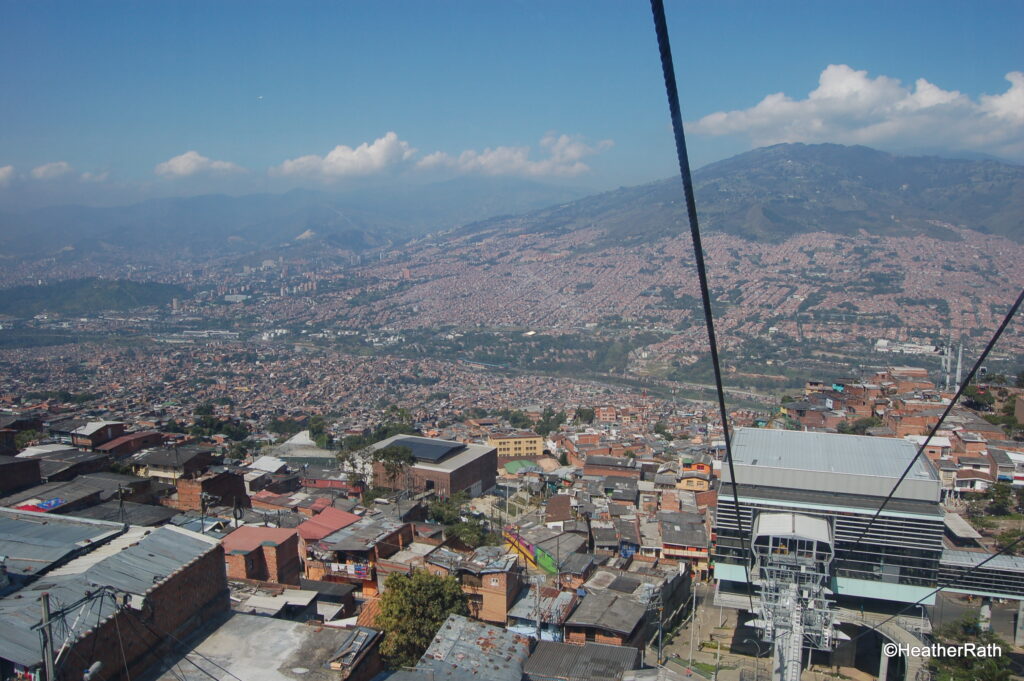 Pre-Hispanic Trail
In the park, we discovered sections of pre-Hispanic construction. Like antique buildings, water works, platforms, roads, gardens and ditches.
We walked among the Ancients along a stone trail called "Camino Cieza de León" or the "Pre-Hispanic Trail". It is believed to be more than 1500 years old.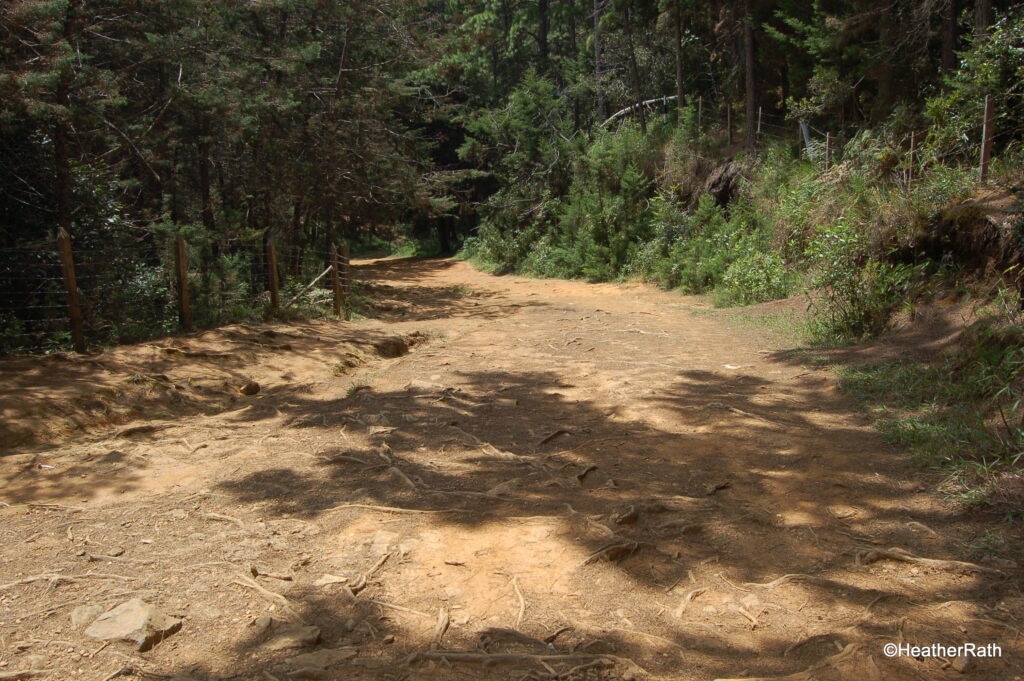 Trail Discoveries and Intrigue
Experienced guides (some English speaking) await you at the entrance of the park. They lead you to fascinating discoveries.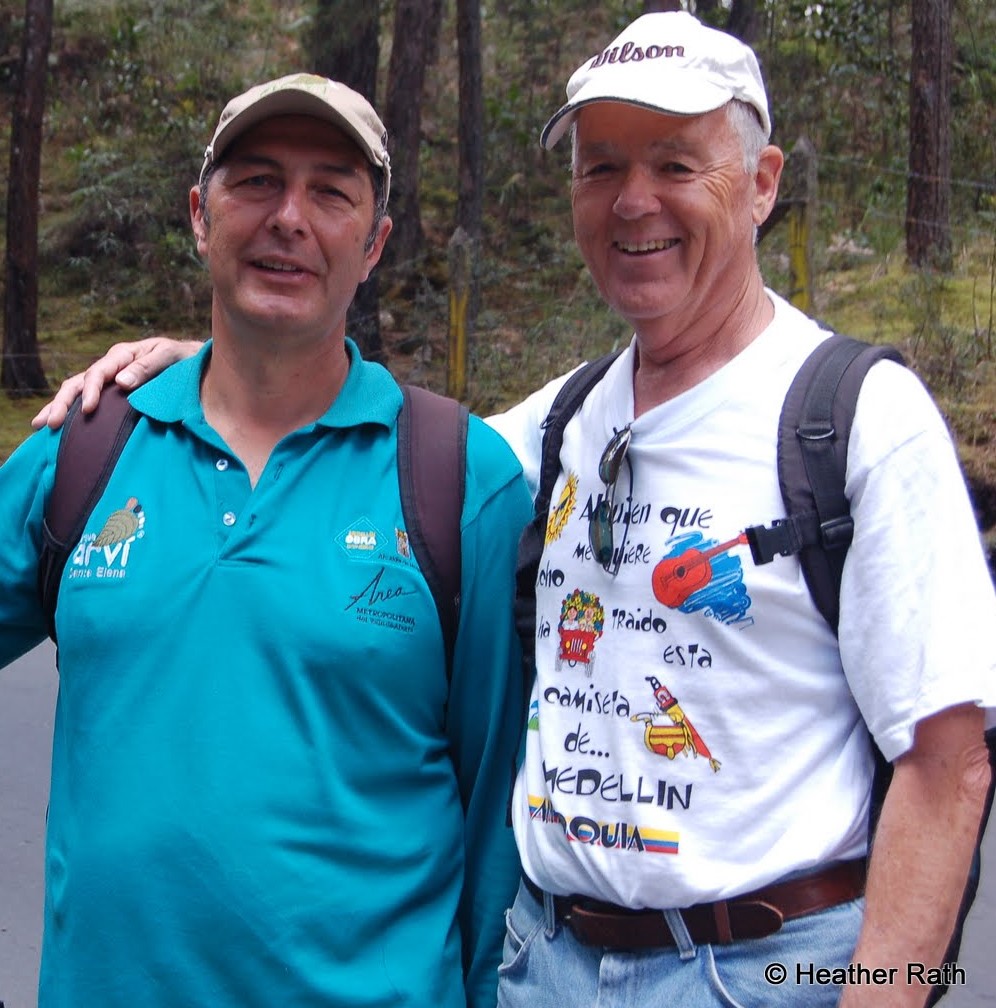 Most trails are not difficult. Of twelve popular ones, three hint of intrigue. These are Ancestral, Bewitched, and Myths and Legends.
Home of Dragon Blood
One of the most engrossing plants found here is the dragon tree.
Gustavo, our guide, points out a heart-shaped leaf from the tree. He explains it is known locally as "Arbol de Drago", the dragon tree (croton lechieri). "The sap from this tree is red like blood." Hence the name, 'dragon's blood'.
The leaf of the dragon tree is incorporated into the park's insignia.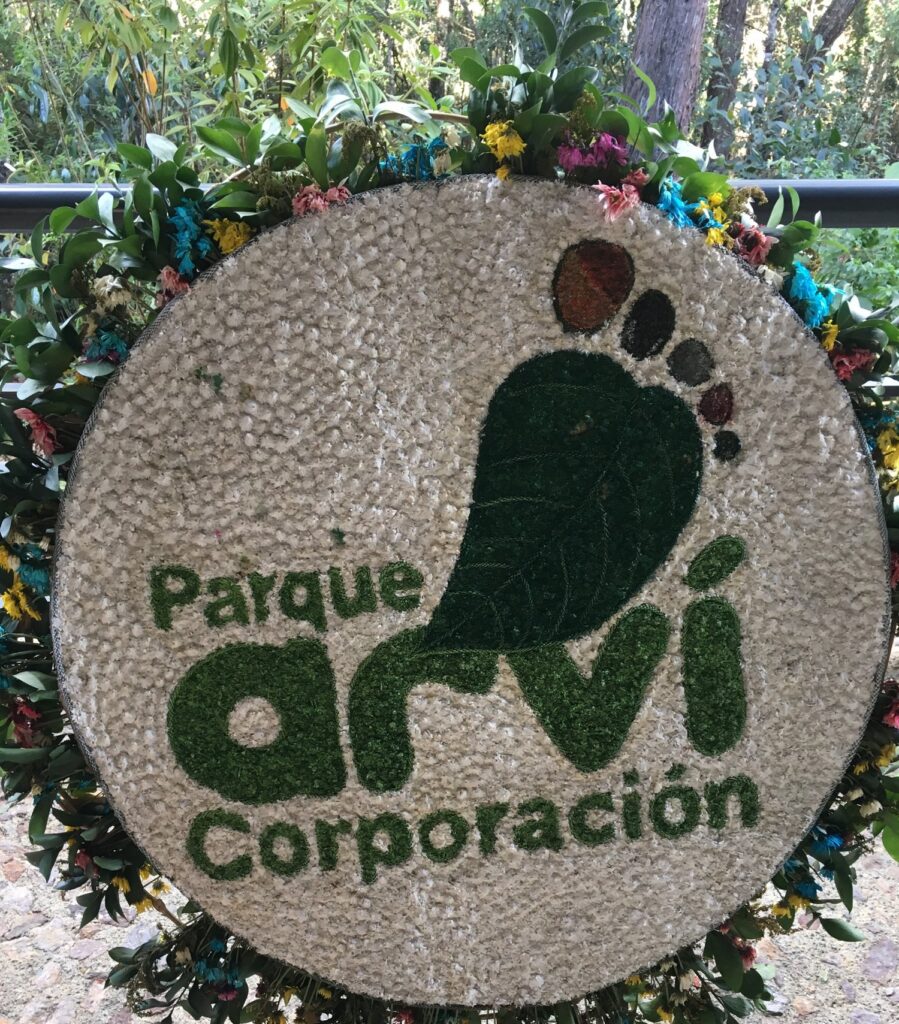 Medicinal Properties
Gustavo says the medicinal properties of Dragon's Blood/ Sangre de Drago are well-known among the Indigenous people of South America.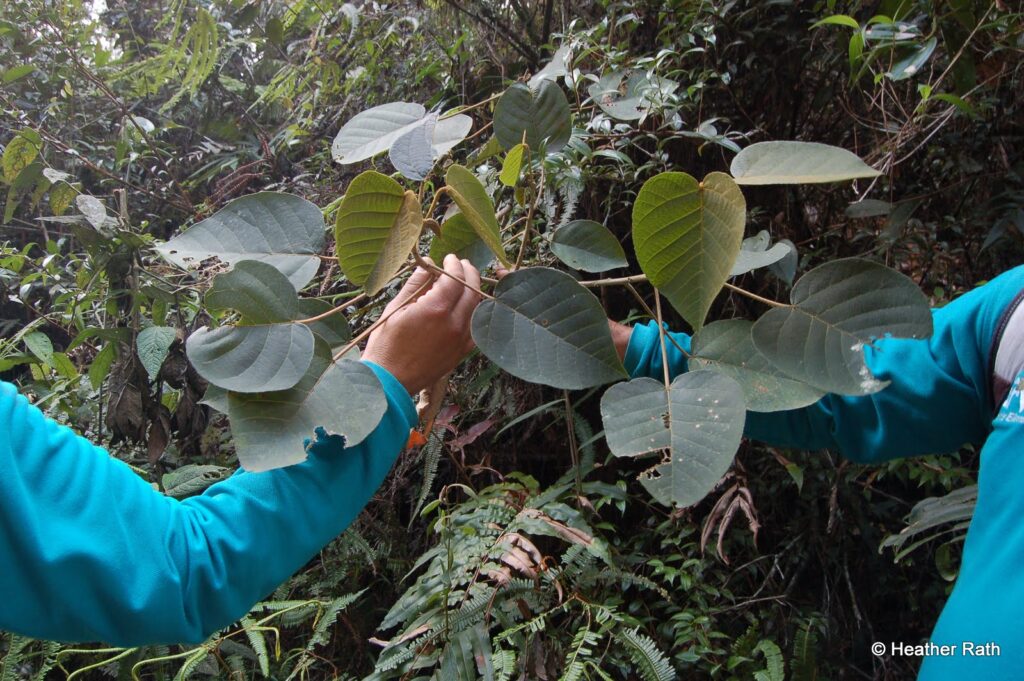 Dark Sap
Locals use the dark red sap to help alleviate or heal a wide variety of ailments. It seems to boost the immune system as well.
Gastrointestinal Healing
The sap is reputed to promote the healing of gastrointestinal problems. Like ulcers, diarrhea, nausea and vomiting.
A few drops of Dragon's Blood…
… is also reportedly a diuretic.
As well, it prevents dandruff. Or apply on the skin to alleviate acne and insect bites.
A few drops will form a protective coat on a cut, like a liquid bandage, to stop bleeding.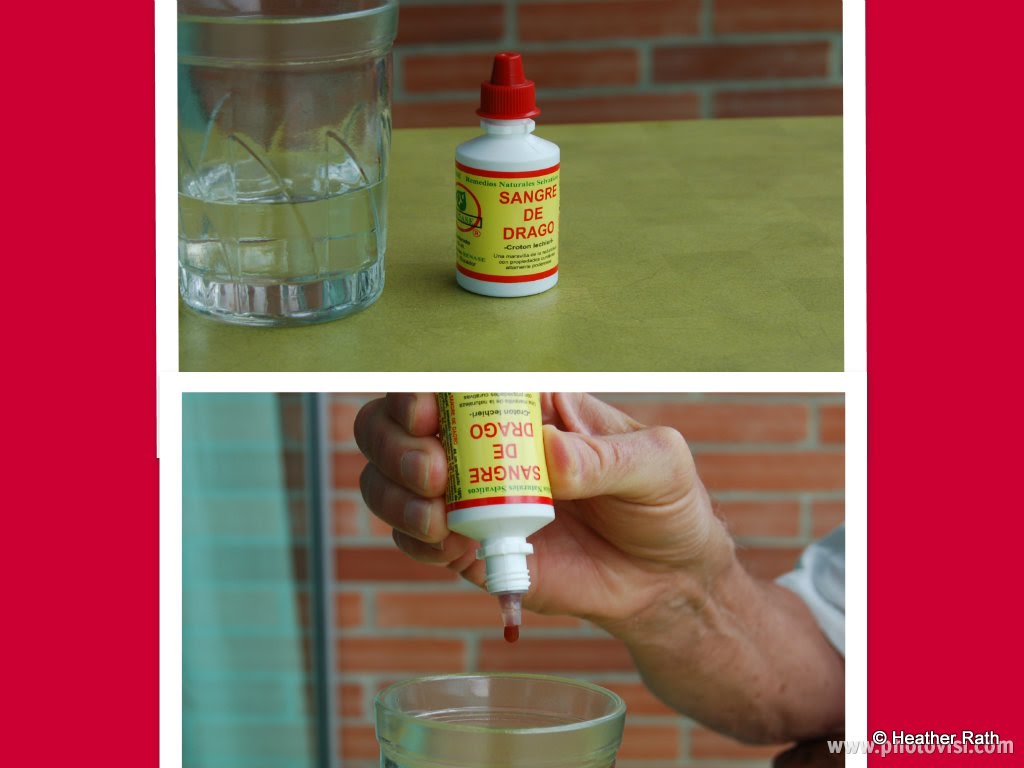 Health Benefits
The list of health benefits attributed to Sangre de Drago is long. For example, it helps fight against memory loss, intestinal parasites, sore throats, and hemorrhoids.
Indigenous women apparently use a sap solution to wash out the vagina before childbirth.
Cure-all
There are even claims Dragon's Blood is beneficial in the fight against cancer, tuberculosis, erectile dysfunction and more.
Seems a few absorbed drops are a cure-all!
Internet
Internet research reveals some U.S. patents are registered to study the anti-viral and healing properties of Dragon's Blood.
A quick search also reveals one can buy the dark viscous liquid via the internet.
COVID

update as of mid-October 2020
Parque Arví reopened on September 8. Officials welcomed 10,225 visitors in the first month.
This number is 50 percent of normal monthly activity to the park pre-COVID.
Safety Protocols in Parque Arví
Visitors to Parque Arví must bring a face mask, and alcohol or disinfectant.
While in the park, face masks must be worn. Social distancing is required.
Only 3 Days to Spend in Medellin?
A travel blogger colleague shares an itinerary here
Sights and Sounds From Medellin
Read more blogs from South America
Travelled: Winter, 2012