Exotic, Exciting, Energetic Thailand
Starring Hua Hin
Once called Siam, this exotic, exciting and energetic country called Thailand (since 1939) with a population of about 70 million, embraces and welcomes visitors.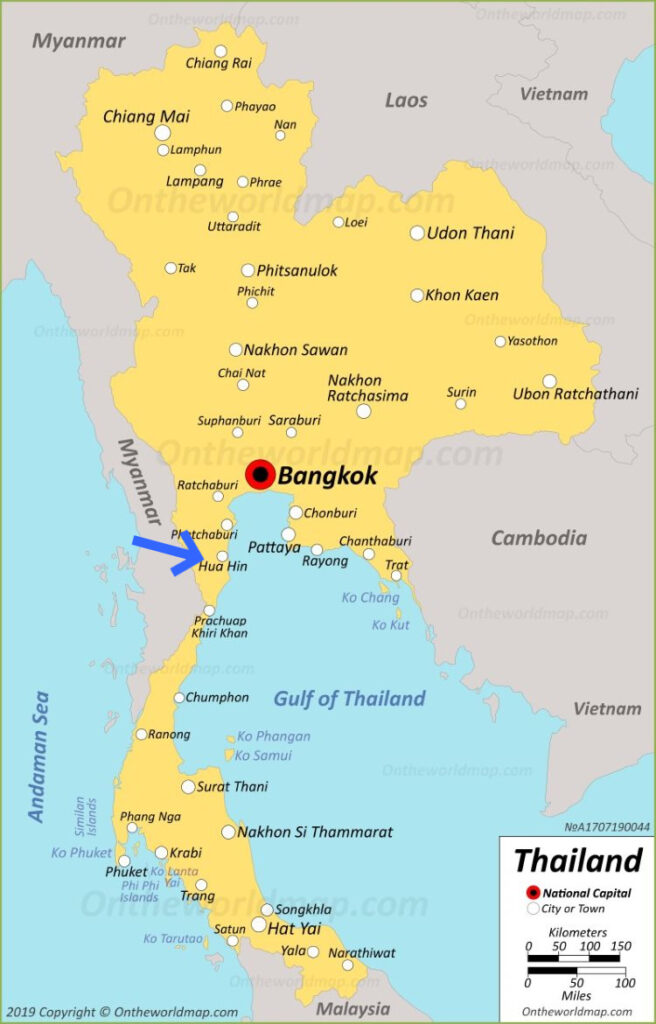 Surprise Discoveries
From great food to awesome kick boxing and the modern monarchy to relaxing on the beach, Thailand offers surprise discoveries. Like the city of Hua Hin (pronounced Wah Heen), where we wintered for three years. A two-hour drive south of Bangkok, the city sits alongside the shores of the Gulf of Thailand. Tourists spend the day at the long, clean beach swimming in turquoise waters with a sandy bottom.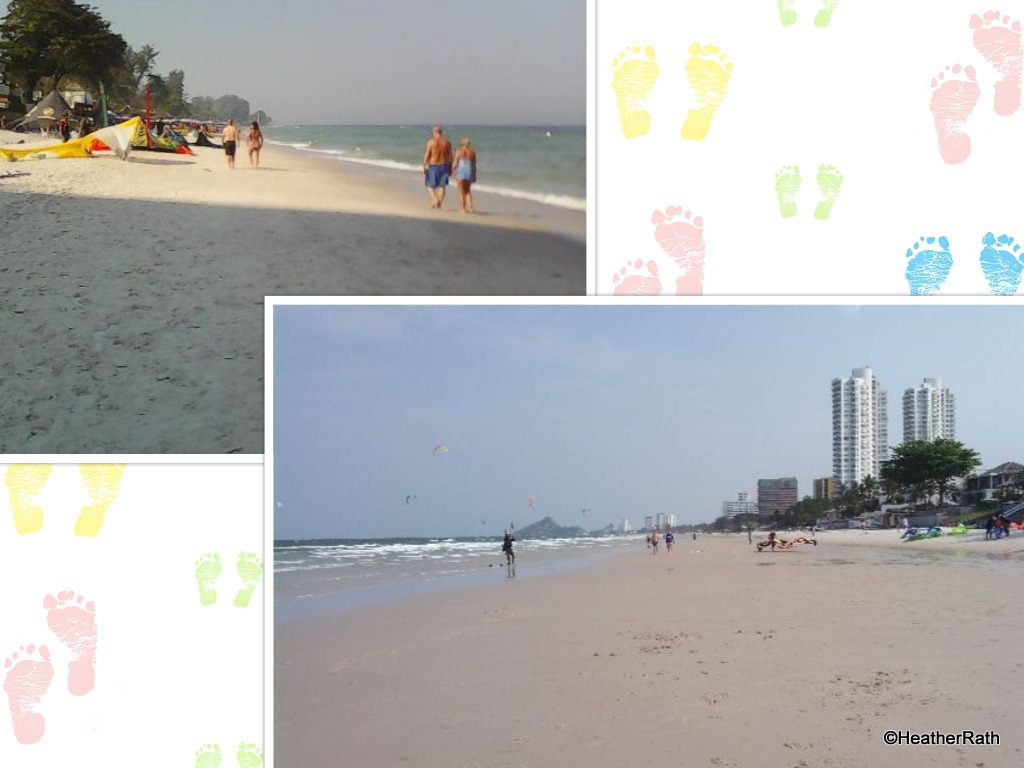 Hua Hin (translation: Stone Headland) History
In 1834 a group of farmers came from a nearby province to escape a drought. They found a small village that had bright white sands and a row of rocks along the beach. They settled here and gave it the name Samore Riang, which means rows of rock.
Royal Change in City Status
In 1911, completion of the railroad from Bangkok to newly-named Hua Hin brought change. Thai kings Rama V and Rama VI built summer residences here. Gradually the elite from Bangkok did the same.
Result: Increase in Population
Population of the district is 85,000; of the city – 50,000. The number increases on weekends with escapees from Bangkok. Tourism here is about 70% domestic. Estimate of resident foreigners – 5,000; winter foreign residents – 9,000.
Thai Flag: red, white, blue
The red, white and blue Thai flag, adopted in 1917 when the country was called Siam, has two red stripes symbolizing the blood spilled to maintain independence; white for purity and the colour of Buddhism (main religion of Thailand); and blue, representing the Thai monarchy.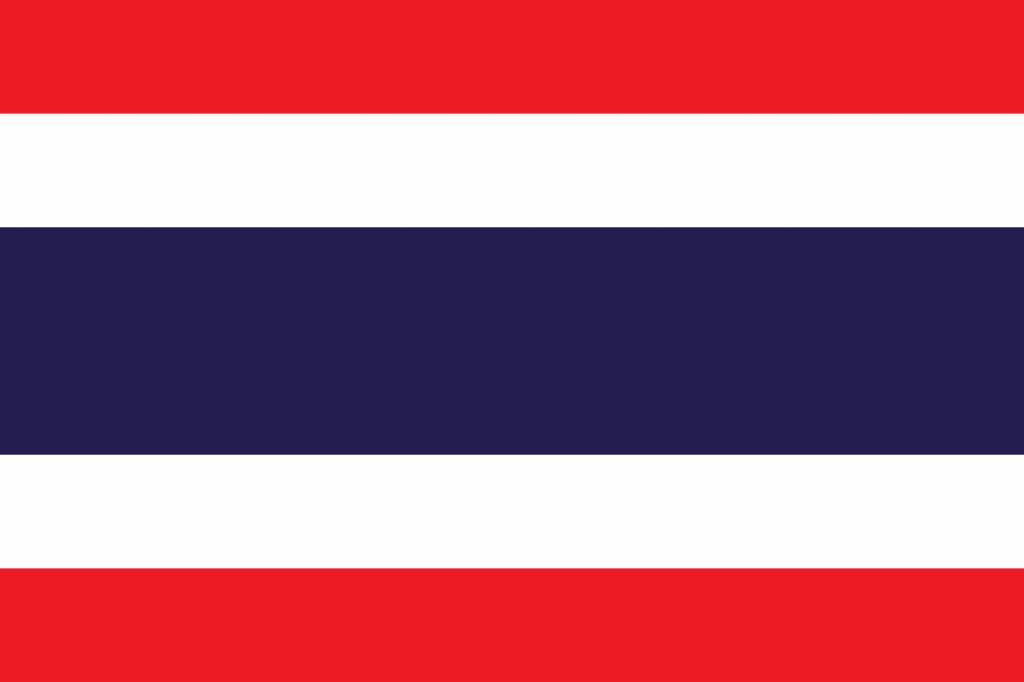 Local Hero, Muy Thai (Kickboxer) of course
Pone Kingpetch is a local hero. He was Thailand's three times world flyweight Muy Thai (kickboxing) champion. Born in Hua Hin in 1935, he rose to the top in 1960. The local hero died in 1982 at the age of 47. A statue honouring him and his exploits stands proudly in a popular city centre park.
Giant Step Forward in Tourism for Hua Hin
In 1923, tourism in Hua Hin took a giant step forward with the opening of the Railway Hotel. During World War 11, this hotel was the go-to destination when many Bangkok-based foreigners and Thais fled Bangkok seeking refuge in Hua Hin. The hotel became the Hotel Phnom Penh in the 1984 movie, "The Killing Fields".
Black Mountain Golf Club
Hua Hin is home to fine golf courses: ten at last count. Most famous is Black Mountain.
Among the top 100 courses outside the U.S., Black Mountain Golf Club is the only one in Thailand. Honoured for four consecutive years as the best course in Thailand, the Golf Club was also named best in Asia/Pacific a few years ago (2014). It has hosted Asian and European Tour events. Green fees range from CAD $100-$135 (USD $75-$100) and include a caddie and a cart (driven by the caddie).
Old and New
Narrow streets and a mix of old and new buildings make up the historic waterfront. They add charming character and a splash of colour to the area.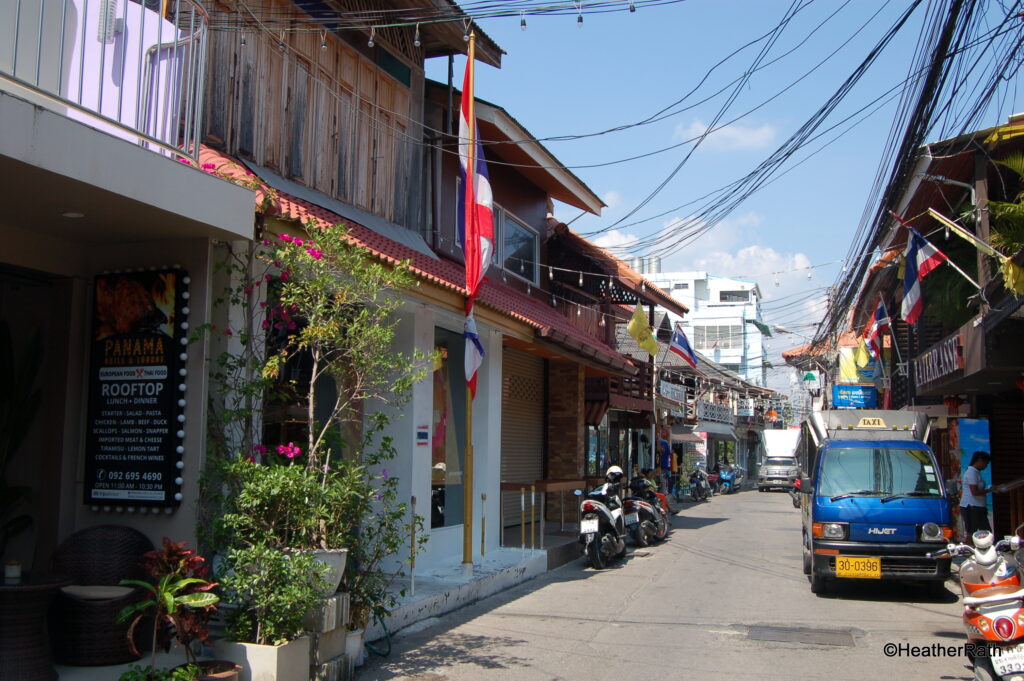 Night Markets
With four major night markets in Hua Hin, there is something for everyone. Eat safely, healthily, and cheaply at many outdoor food stalls. We loved their pad thai and cashew chicken.
Be tempted by consumer goods at small booths. Vendors offer excellent clothing and souvenirs. They go out of their way to please the customer.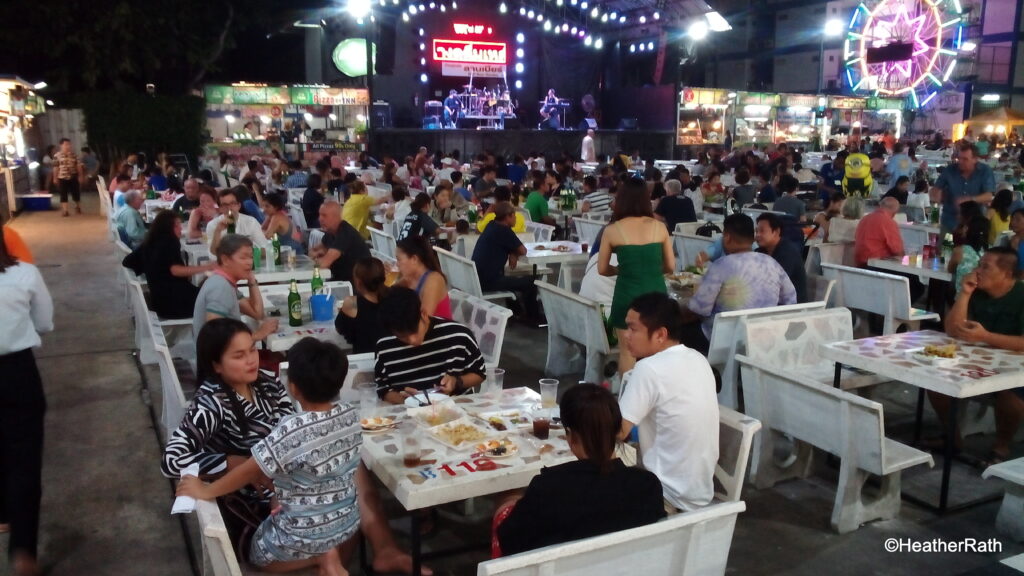 Kiteboarding Capital of Thailand
Hua Hin is the kiteboarding (aka kitesurfing) capital of Thailand. On a good day, with a strong south wind, we have watched over 50 kiteboarders in action along our beach section.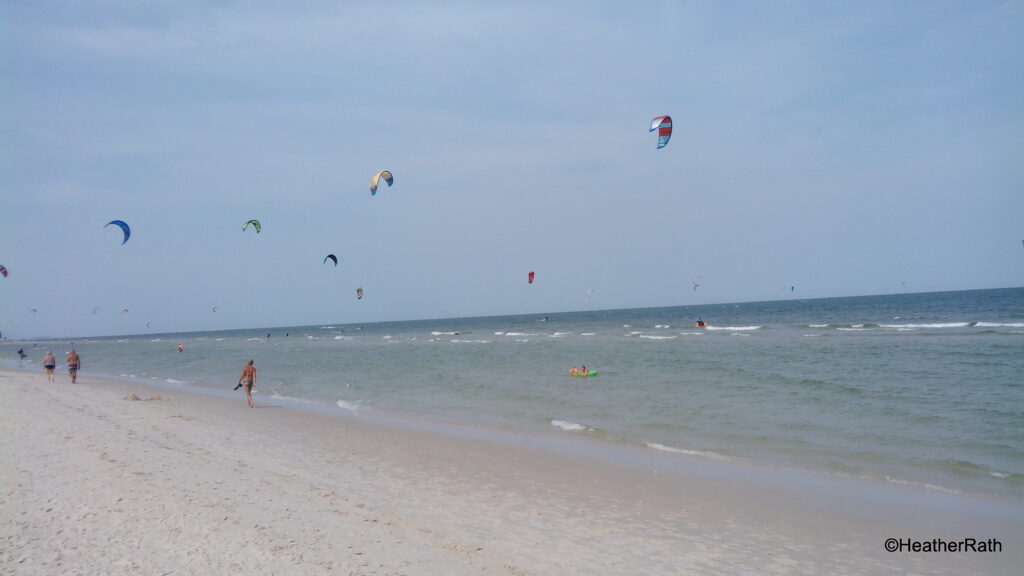 Supermarkets
At the most upscale supermarket in town, the staff periodically performs a simple Thai dance to Thai music at the store entrance when it opens. Sure beats the morning Walmart staff meeting.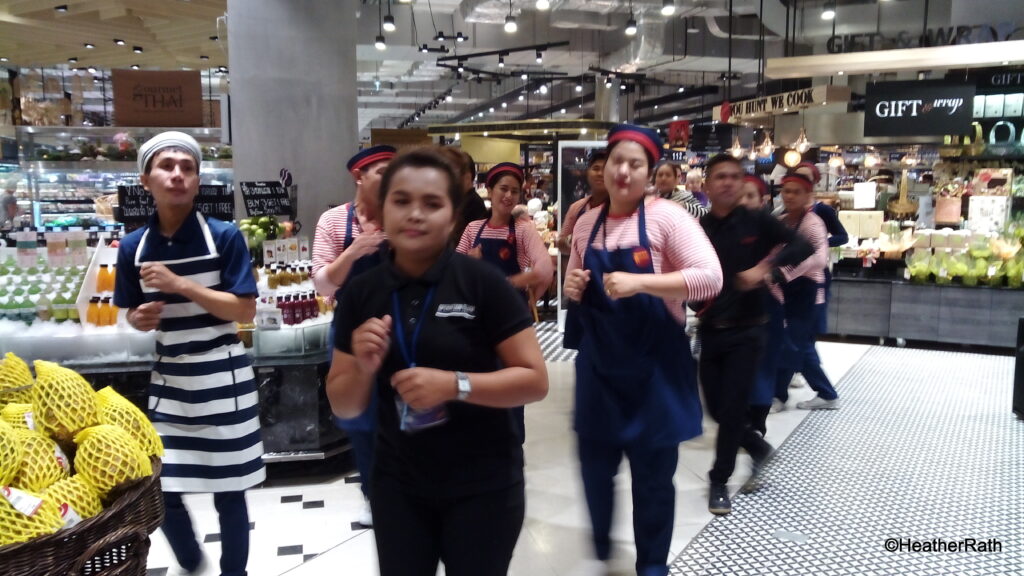 Super Shows
Two main shopping centres incorporate entertaining super shows for visitors.
We watched mesmerized as Thai school girls in traditional dress performed historical dances at a mall to celebrate the opening of a week long promotional event.
On another occasion, an overwhelming crowd of fans cheered lustily—even women threw underwear—during a special performance starring Thailand's premiere Elvis impersonator.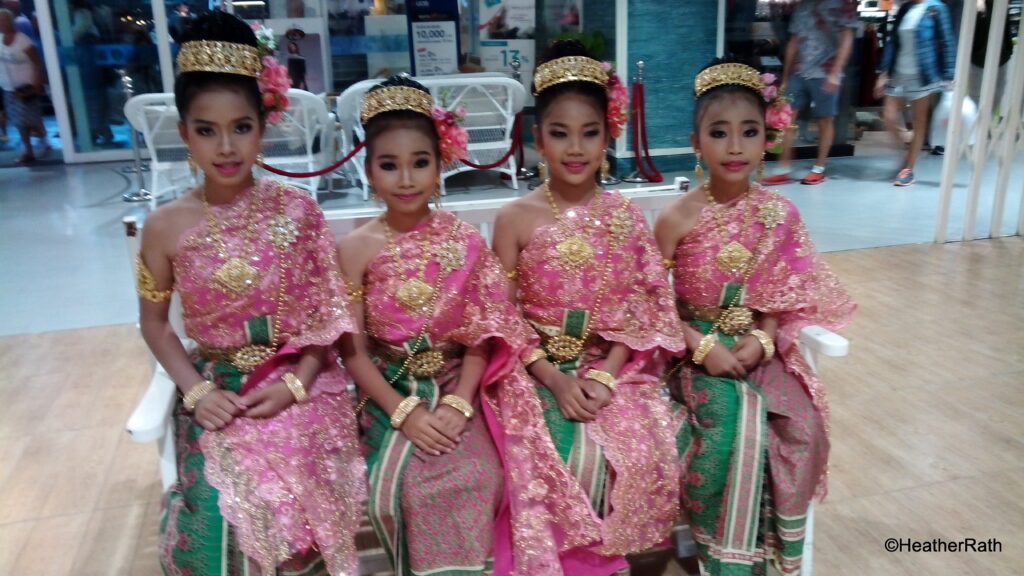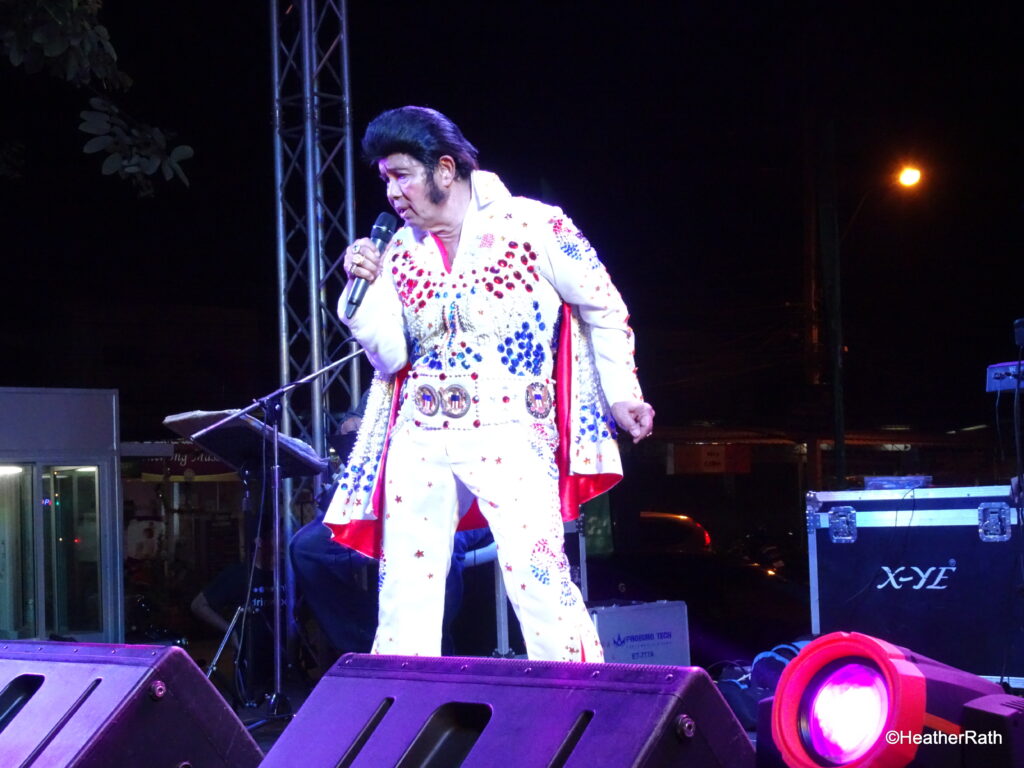 Covid Update
The latest Covid-19 information for Thailand is here
Sights and Sounds of Thailand
Hua Hin International
Jazz Festival
more of our Thai blogs
Travelled: January – April, 2017-2020